Gangster claims prominent Wolfslair MMA gym owner took money from his scaffolding firm
by JONATHAN HUMPHRIES
Liverpool Echo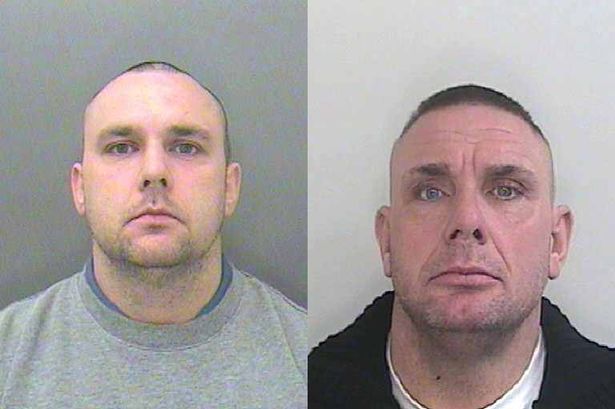 Feared gangster Stephen Clarke today claimed the co-founder of prominent MMA academy Wolfslair, took money from a scaffolding firm the pair owned to help his gym business.
Convicted drugs trafficker and security boss Clarke, 48, told Preston Crown Court that a dispute with Mixed Martial Arts (MMA) trainer Anthony McGann helped lead to the collapse of their firm, Proscaff Access.
Clarke, of Banks near Southport, and his ex-army corporal brother Peter Clarke, 37, headed up a dangerous drugs gang with access to firearms, machetes and samurai swords.
The pair were jailed for a combined 26 and-a-half-years in November 2013, over a plot to ship cocaine and cannabis from Merseyside to Northern Ireland.
Now the brothers are locked in a battle with prosecutors who say their alleged £2m fortune was amassed through drugs trafficking and is "squirrelled away in a murky web of hidden assets."
Today Clarke gave evidence on his business activities, claiming he fell out with Mr McGann in 2007 after noticing "discrepancies" in his company phone records.
The court heard Clarke had known Mr McGann around 15-20 years and described him as a "very very close friend."
Under questioning from defence counsel, Nigel Power, QC, he said: "We started getting our phones from a shop. My friend Tony Rimmer was having phone trouble and we went down. The lad who ran the shop just said, off the cuff, that Anthony McGann's phone bill had been quite high. We asked how much and he said £1,700."
Clarke said he and his associate Mr Rimmer asked for the company phone records, and found Mr McGann had been running up monthly bills of between £1,200 and £1,700 by calling America from his company phone, which Clarke said was "to do with Wolfslair MMA."
The court heard Mr McGann had been running a former incarnation of the business, then called C&L Scaffolding, while Clarke was in prison for firearms offences between 2003 and 2006.
But Clarke claimed there was a dispute over money and equipment left over in Proscaff when it was wound up in 2009.
He said: "Lee (Gwynn) and Anthony (McGann) took money out of the Proscaff account and put it into the Wolfslair account."
Mr McGann and his partner Lee Gwynn, who Clarke claimed he had known for around 10 years, formed Widnes based Mixed Martial Arts training academy Wolfslair in 2004.
The gym gained international attention after the signing of Ultimate Fighting Championship (UFC) including Chorley fighter Michael Bisping.
Former doorman Clarke told the court he was involved in training camps with Wolfslair fighters, including Bisping, when he was on better terms with Mr McGann, and even acted as a cornerman during big fights involving UFC fighter Paul Kelly.
The court heard he was paid £15,000 by Wolfslair between 2007 and 2012 for his service.
Mr McGann and Mr Gwynn have not been charged with any criminal offence.
FULL STORY HERE