Amateur MMA Profile: Alton Cunningham – Just a Kid With a Dream
Amateur MMA Profile: Alton Cunningham – Just a Kid With a Dream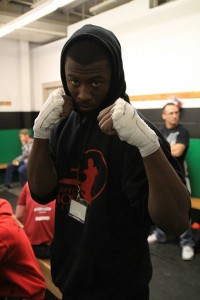 The first and only 3 River Throwdown middleweight champion, Alton Cunningham says that his only competitive instinct comes from one year of wrestling in high school.  Now at just 22 years of age and several years removed from receiving his diploma, Cunningham holds an official amateur mixed martial arts record of 4-1.  All four of those wins have come via technical knockout.
"Other than wrestling during my senior year,  I was just an angry kid growing up," Cunningham said jokingly.  "There's no life-long martial arts background here just a kid with a dream."
The Wisconsin based fighter says that he has been training mixed martial arts for just three years.
"My primary gym I currently train at is Perfect Moves Martial Arts in Madison, Wisconsin and I also put in work on a regular basis at JJs Boxing & Wrestling. I started training under the Fred Degerberg Blend Striking System with Master Lawrence Pearson (Head Instructor) who is a 4th Degree Black Belt and his sister Miss Clarissa Pearson who is a 2nd Degree Black Belt. These guys have tons of knowledge have been in martial arts for over 25 years. I am very grateful to have met them," Cunningham said.
 Highlights of Alton "The Bo-Man" Cunningham

How did you get the nickname "The Bo-Man?"

"Actually I got my nickname in high school my sophomore year when we had a substitute teacher for Spanish class," Cunningham said as he laughed. "We were just trolling the crap out this lady and I just randomly yell out that I changed my name to Marvin "The Bo-Man" and she asks the class if I really changed my name and they said 'yea'.  She called me Marvin 'The Bo-Man' the whole class. Since that day the nickname 'The Bo-Man' has been like a cult. It became part of me and it made perfect sense to keep the nickname when I transitioned to mixed martial arts."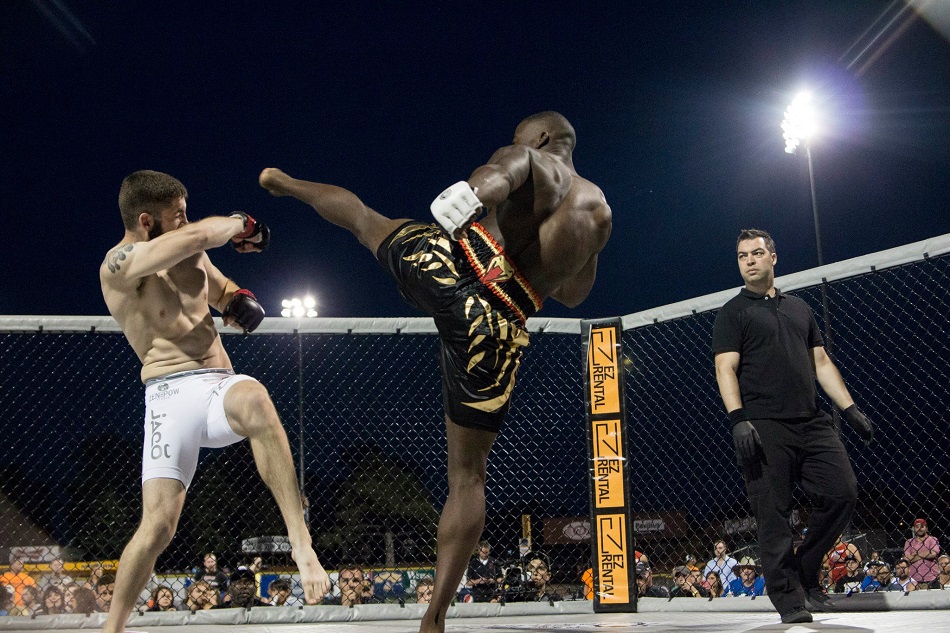 How did you get into mixed martial arts?

 "Growing up, I was raised in a family that was hardcore pro-wrestling fans so it wasn't hard for me to make the transition over.  I think 9th grade is when I truly looked at the sport and said this is what I want to do but the opportunity didn't present itself until I graduated high school. I moved to Madison, Wisconsin in 2002 from Marion, Arkansas where I got picked on tremendously as a kid. As I got older, that fear I had started turning into rage and I didn't have an outlet to release it so I would fight. I was one of those kids who would be at home trying MMA moves on my friends (laughs). It's something about martial arts that humbles me. Keeps me relaxed and on my toes. I'm just as much at home in the cage as I am in the gym. I can honestly say if I wasn't in martial arts I don't know where i would be in life."


When is your next fight?

"I will be defending my 3 River Throwdown middleweight championship against (3-0) Jordan Berg in LaCrescent, Minnesota on April 30th. Jordan fights out of Titletown MMA Academy in Green Bay, Wisconsin and has won all of his fights by 1st round KO/TKO so I'm looking for this fight. I have finished all my fights with my only loss via decision. I expect Jordan Berg to be my toughest opponent yet and I'm exerting that expectation into my training. I believe my skill and experience fighting tougher guys will be a big factor in this fight. You can never tell with amateurs whose the toughest of the bunch but I look at the guys hes fought compared to my previous opponents and those guys are nowhere near my level. I bring a different blend of speed, distance, and aggression that he has never seen before. The key to this fight with Jordan will be who wants it the most. With this being a title fight, I know hes as hungry as ever but I'm the champion and this is my belt.  I don't want this….. I need this. This isn't just a hobby for me and I can promise you April 30th, there will be beautiful destruction with me leaving with my hands raised."
What are "The Bo-Man's plans for turning pro?
"The opportunity to turn pro is definitely there and its one me and my team have been talking about for about a year now. That is a big step and one I am not in a rush to take. I will talk to my manager Eric Anderson and my coaches and when the time comes we will make that move over. It could be after this next fight or it could be as long as a year."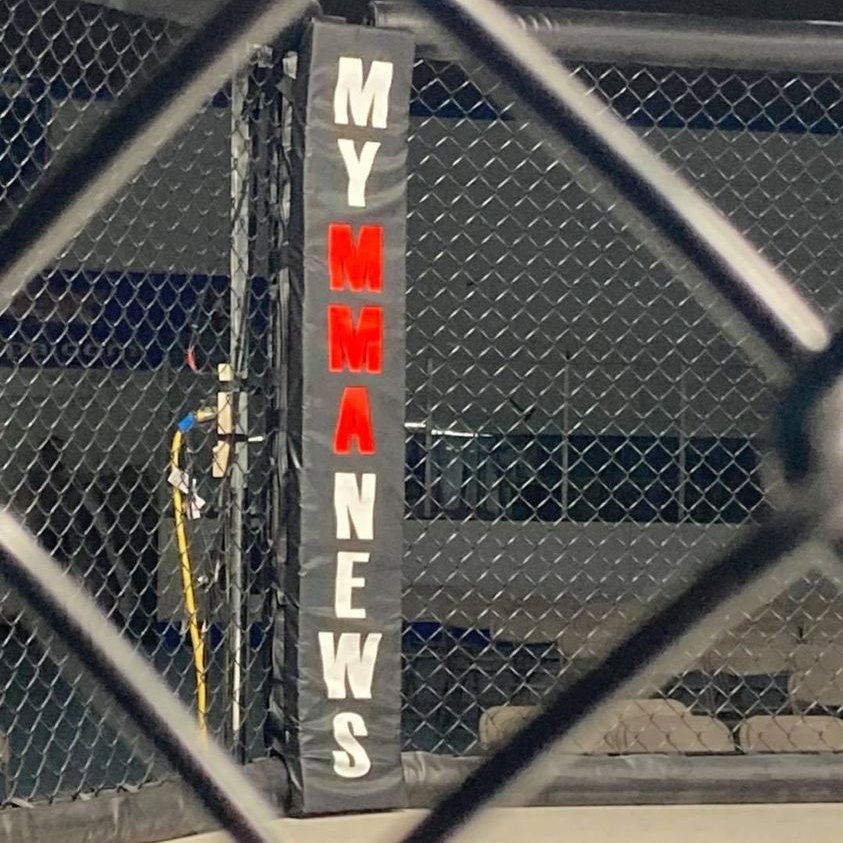 MyMMANews.com – We cover everything from MMA, BJJ, Bare Knuckle, Wrestling, Boxing, Kickboxing, and Judo
News, Opinions, Videos, Radio Shows, Photos and more.