Brooke Fahey counting down days until first fight, high school graduation
2019 will be a big year for New Jersey's Brooke Fahey.  The 18-year-old grappler will compete in her very first mixed martial arts contest, but even bigger than that, she will graduate high school and enter adulthood.
"I have absolutely no interest in school, (laughs) but I'm counting down the days until I finally get to make that walk to get my diploma," Fahey tells MyMMANews. "33 days and counting!"
Her first in-cage experience will be inside Maverick MMA's heptagon in Stroudsburg, Pennsylvania on June 1 when she meets Taylor Samarco, who is also making her MMA debut.
Fahey currently trains at Pure MMA in Rockaway but also travels to Driven Gym in Woodbridge, and Nick Catone's MMA in Brick.  She holds a blue belt in BJJ. "I had to go through all the kids belts first since I started pretty young. I've been training BJJ for about 4 to 5 years now.
"I know I'm getting the best training in that I can with great teammates," she said. "I've been getting awesome work in with my teammates Natalie, Marissa, Lindz and just a handful of girls that help me out."
Fahey's journey began when she was just 13 years old and feels she is finally ready for the next level. I've been competing for about four years now but only in BJJ tournaments."
I'm currently working two jobs, going to school and training two or more times a day," she said. "I won't lie, I'm pretty shot when I finally get home to relax but it's all worth it. My family and friends support me 100% and just tell me to follow my dreams, even if it includes me getting punched in the face for a living (laughs).
Despite both Fahey and Samarco being relatively new to the sport, Fahey is confident she will be ready for whatever comes her way.
"I'm expecting my opponent to come out swinging so I'll be ready for it and I'm excited to show everyone what I'm capable of."
Fahey is not new to cutting weight, as she has the experience from participating in BJJ, but she has her work cut out for her.
"This fight will be at 105 lbs., so I better lay off the cookies.. I walk around at 113 lbs., but I don't see a problem with making the weight," she said. "I really just have to cut down on the midnight munchies and the four coffees I drink a day (laughs).
Thanks
"A big shoutout to Sean Santella, Andy Main, James Meels and Nick Catone for always helping me out and opening up their gyms to me. I've been chasing the dream of becoming a champion since I was young. I see big things for myself so I'm going to be doing anything I can to achieve them. I know my hard work will show and pay off in the cage.
"I'm honestly really excited for this fight. Obviously, I'll get the butterflies before getting in the cage but I'm there to show what I got and no ones going to stop me. So I hope you all will be watching!!"
Keep an eye on the Maverick MMA Facebook page for ticket info.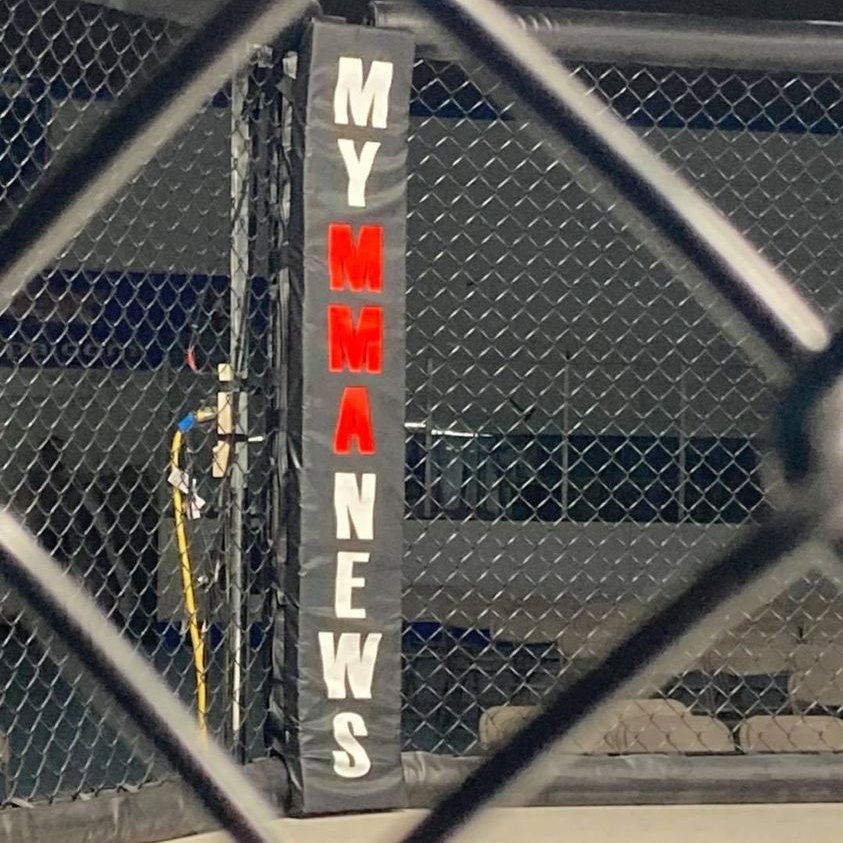 MyMMANews.com – We cover everything from MMA, BJJ, Bare Knuckle, Wrestling, Boxing, Kickboxing, and Judo
News, Opinions, Videos, Radio Shows, Photos and more.