King Without a Crown – Dami Powerson "I'm Champ, But I'm Not"
King Without a Crown – Dami Powerson "I'm Champ, But I'm Not"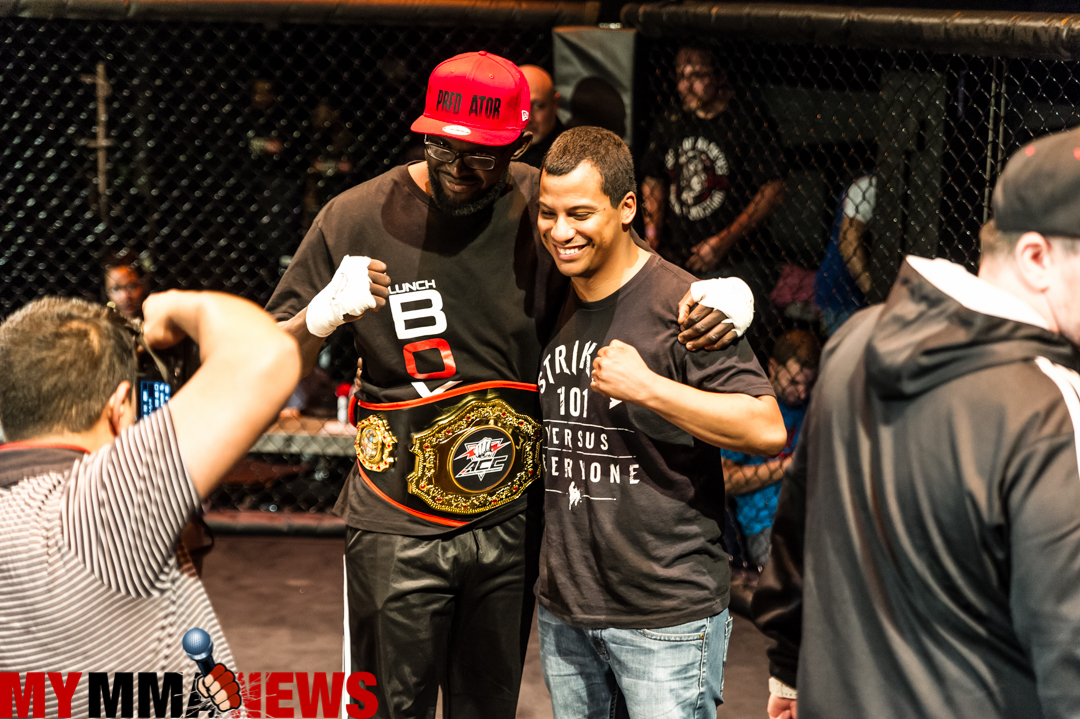 Despite claiming the vacated Aggressive Combat Championships (ACC) amateur light heavyweight title in February, Damilola Powerson doesn't quite feel like a champion yet, and for good reason.
Damilola, who goes by Dami, was scheduled to fight Ken Sweeney, Feb. 27, at the Queens Theater at Flushing Meadow Park, Corona, New York.
The show was Aggressive Combat Championships 14 and the scheduled fight would determine the organization's champion, except there was one major problem.
"I was getting ready to weigh-in and my girlfriend called and told me that my opponent was not fighting; that he posted a status update on Facebook.  He didn't call the promoter's, he didn't show up to weigh-ins, nothing, just a Facebook post," Powerson said.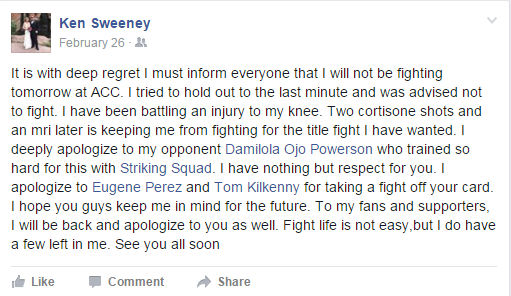 Weighing In On The Unfortunate News
Obviously upset and frustrated by the unfortunate set of circumstances, Powerson, who is the son of a minister, decided to move forward.  He continued to cut weight and weigh-in as if the fight were still happening.
"Later on they (ACC  promoters Eugene Perez and Tom Kilkenny) told me that they were going to announce that I would be receiving the title," he said.
He didn't want to win the belt that way, but it happened.  Powerson stepped into the cage with a smile on his face and the belt was wrapped around his waist.  But the storyline doesn't stop there.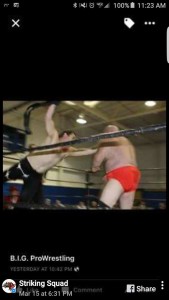 Sweeney, who said he was too injured to fight, participated in a professional wrestling event less than two weeks later.
"Professional wrestling, even if the storylines are fake, is still a very physically demanding and high intensity sport," said Powerson's coach at Striking 101, Jonathan Ruiz.
"I've injured my knee before.  I'm having surgery at the end of this month.  I know what a knee injury feels like.  I know Ken and it's nothing against him personally, but how are you going to pull out of a fight for a knee injury and then there are photos of you jumping off the top turnbuckle in a wrestling match two weeks later?" Ruiz asked.
But Wait……. There's More
Just a few weeks later, and still less than a month removed from his first fight cancellation, Sweeney announces that he is stepping in on less than 48 hours notice for a mixed martial arts bout.  Not a wrestling match but an MMA bout.
No Description
To put the nail in the coffin, Sweeney says:
"I hate when fighter's pull out last minute for no reason or are ghosts when promoters try to reach them."  He continues "it sucks for promoters when fighter's pull out."
Ken Sweeney's latest fight announcement
"I was laughing when I saw that," said Powerson.  "It's funny that he says that stuff, but he did that to me.  I'm the one who put in the work.  I was there.  I showed up."
Moving Forward
Powerson and coaches are not ones to hold a grudge.  Whatever Sweeney's reasons for pulling out of the fight last minute are, they are his, however, Powerson just wants an explanation.
"If Sweeney were here now, I'd ask him if there was a particular reason he pulled out the way he did.  I put in the work," Powerson said.
By work, Powerson who is 2-1 as an amateur mixed martial artist, means training five days a week and commuting to and from the gym, sometimes five to six hours a day to get the training in.
He lives in Staten Island and states that when he drives to Kew Gardens where Striking 101 is located it can take him more than two hours each way.  If he takes public transportation it averages about two and a half hours, sometimes more than five hours round trip.
"When Dami called me about the most recent post he was visibly upset," Ruiz said about his student.
"He said, 'Coach, I am about to come out of character and be someone I don't want to be."
Ruiz said he told Dami, "Your reaction is understandable, but carry yourself as a martial artist, do not let this change you.  Let's look to the next one."
Look Ahead
Powerson will defend the Aggressive Combat Championship's title against Ahmed Aboras at ACC 15 on June 25.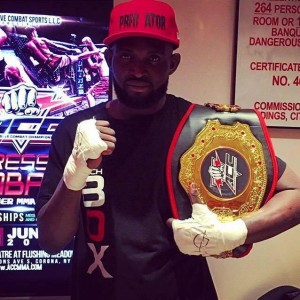 "I told Dami, 'They say you are not a champion until you defend your belt.  If you beat him, than you are champion,'" Ruiz said.
When asked what he knows of Aboras, Powerson said, "I know he's good on the ground.  He's a Renzo Gracie student.  It's always good to have more than one game plan in case one of them fails.  I will have several."
Mixed martial arts is just one hurdle away from becoming legalized in the state of New York.  Last week the bill finally passed and the only thing left in the way is the governor's signature.
"I was all smiles, " said Powerson of the news.  "With MMA becoming legal, of course I'm looking to go pro soon.  That's the plan."
****MyMMANews reached out to Sweeney for comment but as of press time he had not responded.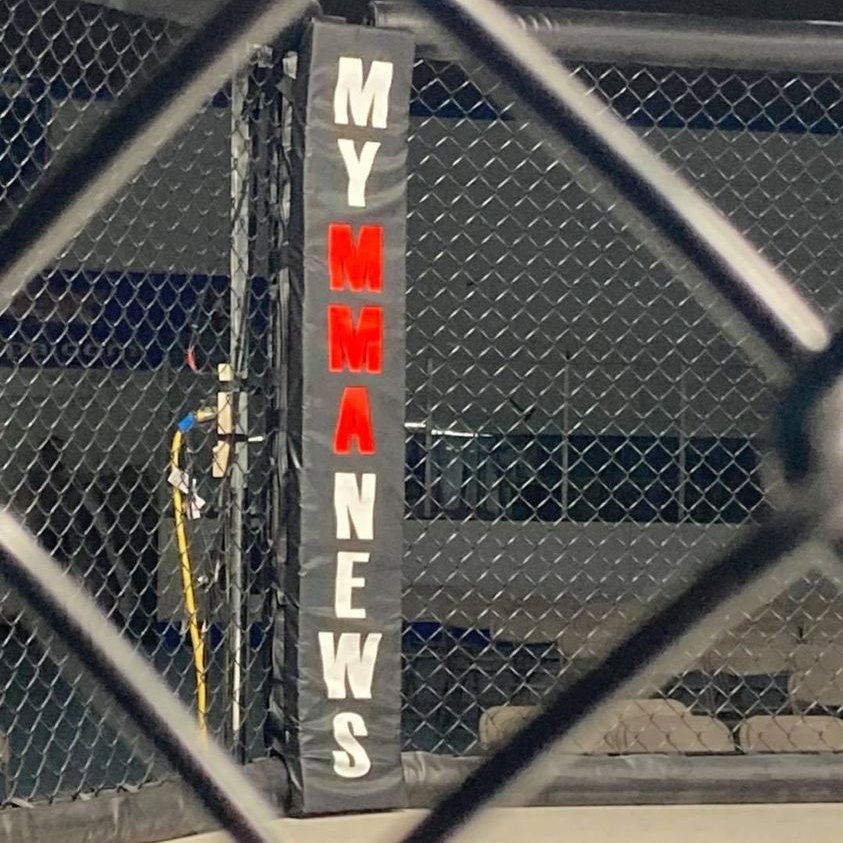 MyMMANews.com – We cover everything from MMA, BJJ, Bare Knuckle, Wrestling, Boxing, Kickboxing, and Judo
News, Opinions, Videos, Radio Shows, Photos and more.