'Flesh eating disease' forces Pat Downey from Bellator 277 fight card
Former Division I All-American wrestler Pat Downey is suffering from what he called a "progressive undiagnosed flesh eating disease."
In a series of now deleted Instagram posts, Downey shared photos of what appears to be a gnarly rash that has now forced him from making his professional mixed martial arts debut at Bellator 277. Downey was set to face Daniel Compton at the April 15 card at the SAP Center in San Jose, California.
Downey was diagnosed Tuesday with topical steroid withdrawal syndrome, also known as "red skin syndrome."
"Between this progressively escalating undiagnosed flesh-eating disease & recently tearing my MCL / ankle I'm not sure I'll be able to make my professional MMA debut April 15th," Downey wrote in one of the now deleted posts on his age-restricted Instagram profile.
The 29-year-old Downey later posted more follow-ups, but those too were removed.
In his latest post, a graphic that reads "the medications that were supposed to heal me, almost ended me," Downey wrote the following caption:
"praying this dermatologist can give me a proper diagnosis. the more i learn about Red Skin Syndrome aka Topical Steroid Withdraw the more i realize how little is known.. to the haters accusing me of cheating, please allow me to be clear; i've NEVER used any anabolic steroid or Performance Enhancing Drug in my life. i believe this is an allergic reaction to the medical steroids prescribed to me via topical, pill, and shots. the past 6 weeks i've been given cortisone, prednisone [multiple pills & shots], toradol, benadryl, zyrtec, acetametaphine, etc etc etc.. i read something really interesting that said "putting steroids on eczema is putting eczema on steroids" whats most amazing about this is all the "doctors" continue prescribing me what i've already been given which clearly worsens my condition. thank you @carasnextchapter for all the information #NotExzema #RSS #TSW #Skin #RashyPatty #Help"
Downey is USA Wrestling world team member, ranked No. 10 in the world, an undefeated 2019 senior-level circuit, a Dave Schultz Memorial International champion, a competitor in the U.S. Open and World Team Trials, and NCAA All-American.
Bellator 277 fight card:
AJ McKee Jr. vs. Patricio Pitbull – 145 lbs
Vadim Nemkov vs. Corey Anderson – 205 lbs
Aaron Pico vs. Jeremy Kennedy – 145 lbs
Tim Johnson vs. Linton Vassell – 265 lbs
Tyrell Fortune vs. Steve Mowry – 265 lbs
Kyle Crutchmer vs. Michael Lombardo – 170 lbs
Gaston Bolaños vs. Cass Bell – 140 lbs
Bobby Seronio III vs. Calob Ramirez – 135 lbs
Shane Keefe vs. Tyson Miller – 170 lbs
E. De Los Santos vs. Alberto Mendez – 125 lbs
S. Hernandez vs. Rogelio Luna – 145 lbs
Theo Haig vs. Alan Benson – 205 lbs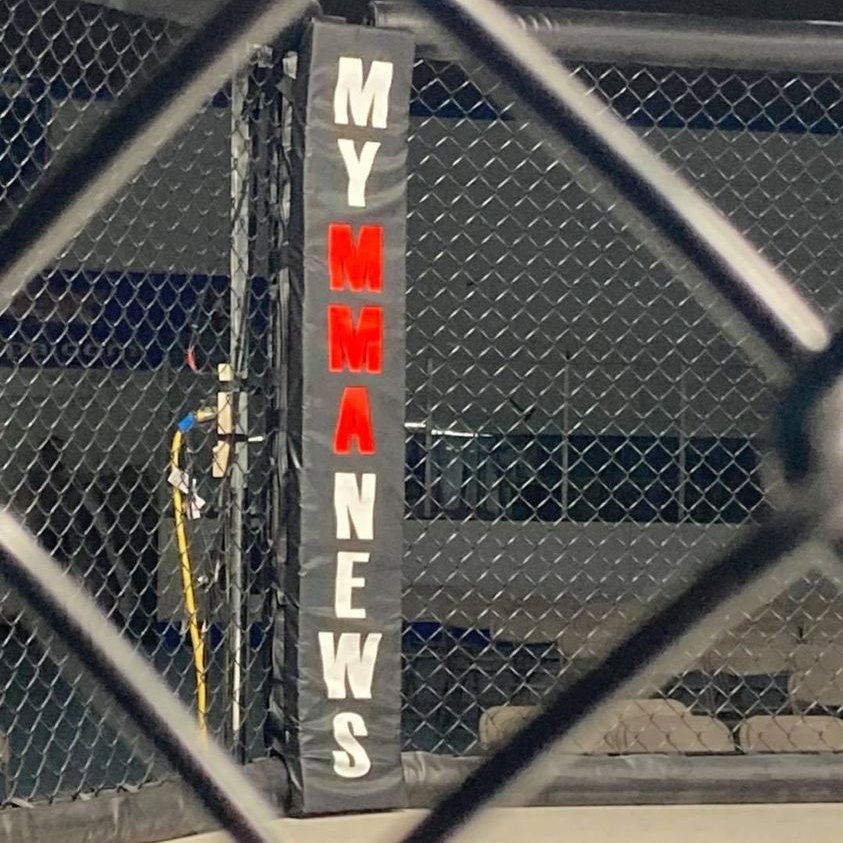 MyMMANews.com – We cover everything from MMA, BJJ, Bare Knuckle, Wrestling, Boxing, Kickboxing, and Judo
News, Opinions, Videos, Radio Shows, Photos and more.