WCC 15 Results – Champions Crowned, Shutt Seeks Title, Lozano Returns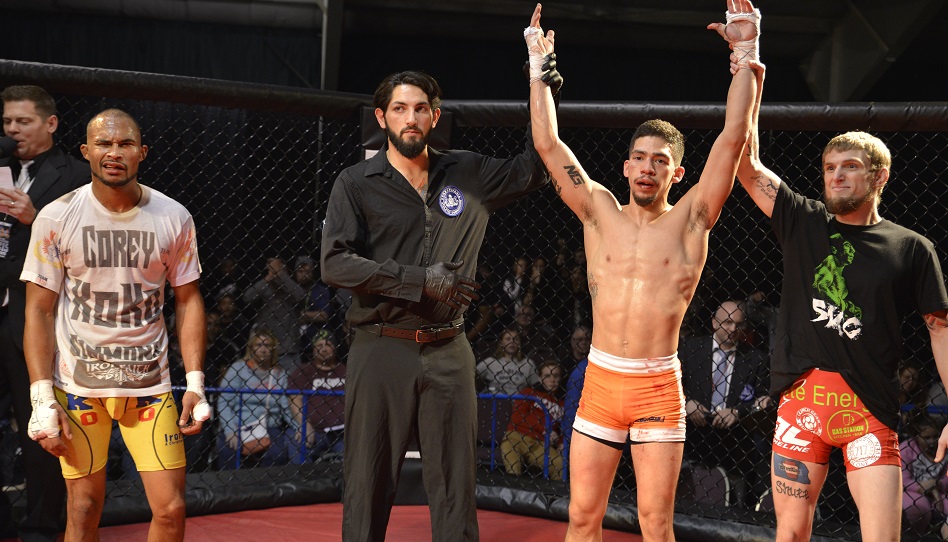 World Cagefighting Championships (WCC) 15 was held tonight at the Lancaster Host Resort in Lancaster, Pennsylvania.  Below are the quick results from the evening.  A full photo gallery will be released tomorrow.
It was another sold out event and it was a fairy tale night for MMA fans in Lancaster.  Unless you were there or witnessed the WCC 15 via live stream on FutureOfTheGame.tv you would not believe it.  WCC 15 was hyped as the best amateur and professional card to be held inside Pennsylvania in 2015 and it absolutely was.  From top to bottom, every fight, was exactly that, a fight.
SMG is Back
In the main event of the evening, hometown fan-favorite, Matt "SMG" Lozano returned to mixed martial arts action after a lengthy layoff caused by a broken arm sustained in his last bout in the World Series of Fighting (WSOF).  Some had questioned whether the Bellator and WSOF veteran would have ring rust after such a long layoff.  That absolutely was not a question.
Lozano's opponent, Corey Simmons, took the fight to him in the opening round.  The two tested each other standing but Lozano might have had the better in the exchanges.  In the second round, Simmons battered and bloodied Lozano, stealing the round which ultimately began in favor of SMG.  The third and final five-minute round is where Lozano shined.  Simmons, although gritty and relentless began to lose steam.  It appeared that an injury might have occurred as he slowed down significantly and winced in pain with every body shot.   The bout would be determined by the judges, with Lozano proving his worth, and putting any doubts to rest.
Shutting It Down
In the co-main event, Blaine "The Shuttdown" Shutt had his hands full with a very game and worthy opponent in Andre Cuff.  Cuff needs to be commended for taking the fight on short notice, traveling from Florida with his fight team, making weight, and absolutely taking the fight to Shutt.  Shutt was in a bit of trouble at first with some thundering body shots and a reverse triangle from Cuff, but Shutt immediately "shutt" that down and was able to submit his opponent with a rear-naked choke.  With this win, Shutt moves to 4-0 inside the WCC cage and in his post fight interview called out fight promoter, Doug Yaskinsky, telling him that he needs a title shot.  Who that opponent will be or when is to be determined.
Rolling With the Punches…… And Head Kicks
Adam Roll returned to WCC action after being submitted by Shutt in his last performance.  Roll appeared to have been knocked out from a head kick thrown by Mike Hefflefinger, but miraculously came to, and was able to submit his opponent, less than one minute into the contest.
Champions Crowned
Gospel Uche might have been the most charismatic fighter on the card as he earned the organization's amateur featherweight title and bolted into the audience before returning to the cage, celebrating for the camera, and delivering a post fight speech in the town where his opponent hailed, and still received a huge pop for his efforts.  Uche had defeated John Brennan before in another organization and when Brennan was asked who he wanted to defend his WCC lightweight title against, he set his heart on avenging the loss.  Unfortunately for Brennan he would lose once again, this time by TKO, and relinquish his title to Uche in the process.
Kyle Daukus made a statement, TKO'ing BDot Jones in the second round, while Zak Kelly and Ryan Carroll would fight to a decision for the organization's lightweight title.  Carroll won the first round with superior wrestling but Kelly changed the tide in the second and third with continuous takedowns to claim the belt.
Fight of the Year
The story of the night however was the epic fight between Kaheem Murray and Brian Knarr.  This is where the fairy tale comes into play.  Unless you saw the fight, you would not believe it.  This fight was the absolute best amateur bout of the year.  It was a non-stop back and forth slug fest.  Murray was able to find an answer and TKO Knarr in the third round.  The two hugged it out, embraced the fact that they just did something special, celebrated their performance, and were later called back into the cage to receive the honor.  An absolute war.
Also, a star in the rising was found as wrestling standout Kody Lupfer put on one hell of a performance, completely having his way with Andy Falenski.  Lupfer's coach said that his student had only started training MMA five months ago, but is well on his way to becoming a name in the game.
Full WCC 15 Results below:
Main Card:
Matt Lozano defeated Corey Simmons via unanimous decision (29-28, 29-28, 29-28)
Blaine Shutt defeated Andre Cuff via submission (rear-naked-choke) – Round 1, 3:58
Adam Roll defeated Mike Hefflefinger via submission (guillotine choke) – Round 1, 0:52
Gospel Uche defeated John Brennan via TKO for the WCC Featherweight title – Round 1, 1:33
Kyle Daukus defeated BDot Jones in an advanced amateur rules bout via TKO – ROund 2, 2:04
Preliminary Bouts:
Zak Kelly defeated Ryan Carroll for the Amateur Lightweight Title via unanimous decision (29-28, 29-28, 29-28)
Kaheem Murray defeated Brian Knarr via TKO – Round 3, 1:12
Matt Ibbotson defeated Tyler Vajda via TKO – Round 1, 1:07
Kody Lupfer defeated Andy Falenski via unanimous decision (30-27, 30-27, 30-27)
Zack Vanderslice defeated Brandon Fent via submission (D'arce choke) – Round 1, 0:53
Shawn Kepner vs. Kyle Cassel – Fight cancelled as Shawn Kepner weighed-in but did not show up for the fight.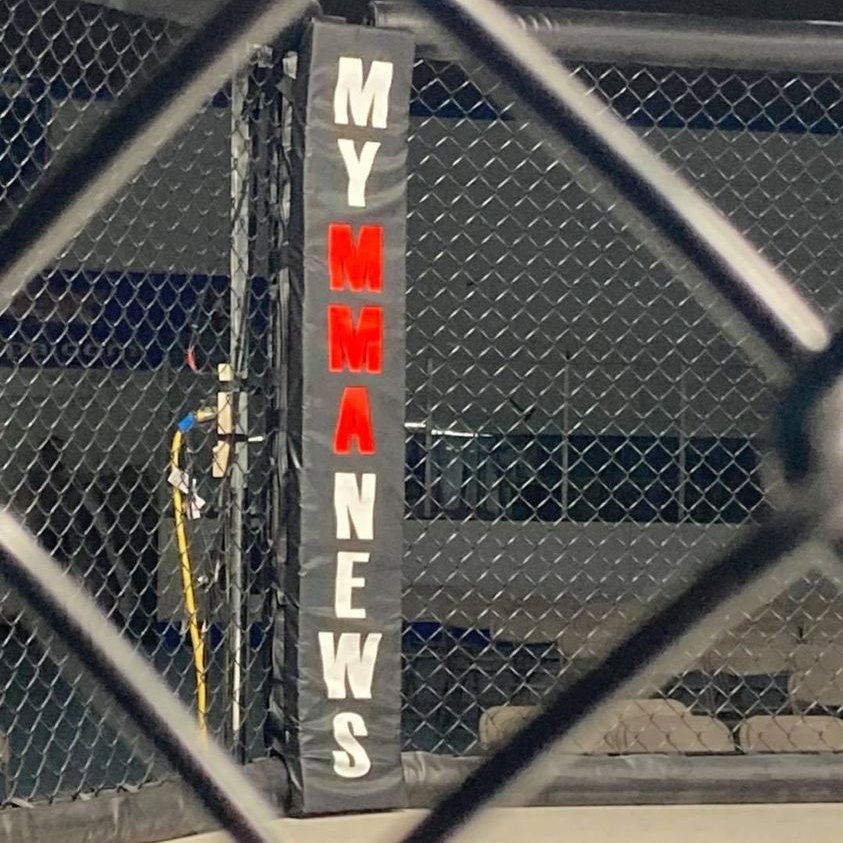 MyMMANews.com – We cover everything from MMA, BJJ, Bare Knuckle, Wrestling, Boxing, Kickboxing, and Judo
News, Opinions, Videos, Radio Shows, Photos and more.