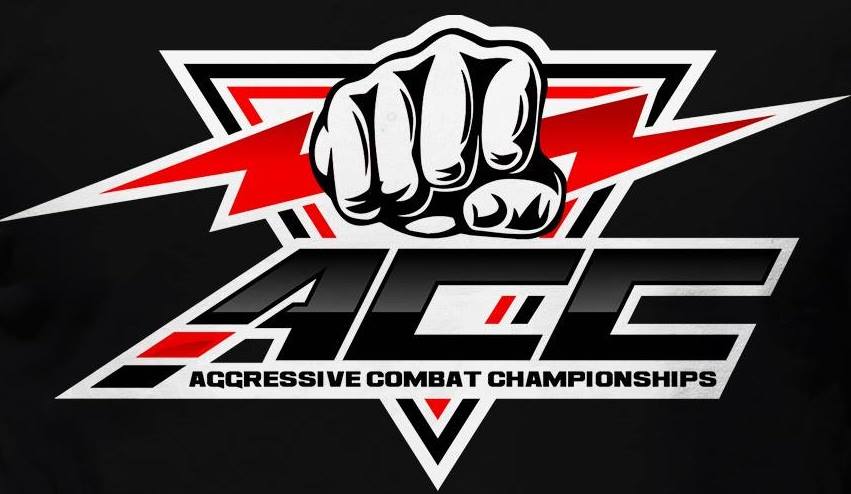 On Saturday night, October 3, Aggressive Combat Championship will host their 12th installment at the Queens Theater in Flushing Meadow Park.
13 bouts are slated for this evening's event, including K1 and MMA matches to include some of the best fighters from the Tri-states area.
Tickets are still on sale and can be purchased at www.aggressivecombatsportsmma.com.
Doors swing open at 6 p.m. EST and the action inside the cage kicks off at 7 p.m. EST.
ACC 12 will entertain the crowd with four title bouts, two K1 title fights and two MMA title fights.
One of the two K1 title bouts will include Brye Anne Russillo and Paige Lian battling for the 150-pound belt. We interviewed Rusillo last week before the news shot her into stardom.
In the second K1 title bout, Destiny "Cage Cutie" Quinones makes her 105-pound debut against Russillo's teammate, Rebecca "Rampage" Starr.
At the 125-pound weight class, Richard Pabon of Empire MMA clashes with Geo Alverez of Apprentice MMA for the USMTA New York state title. In the main event of the evening, the women's strawweight champion, Jillian DeCoursey of East Coast United Queens Academy of BJJ, defends her 115-pound strap against game challenger Anastasia Bruce.
Aggressive Combat Championship is sanctioned by New York States premier sanctioning body of combat sports, U.S.M.T.A Muay Boran. The United States Muay Thai Association – Muay Boran league is the official sanctioning body of Victory Combat Sports, Lions Roar promotions, Rave Fights, MMA Platinum Gloves, the Warriors Cup, and ACC. Under this sanctioning body, it allows the fighters to safely enter the cage and know they are surrounded by educated officials, judges, and medical staff. Updated blood work and medical clearances are needed in order to participate on this amateur combat sports fight card.
Tom Kilkenny and Eugene Perez strive for the safety of all their fighters. The co-CEO's have continually set the standards for mixed martial arts promotion's in the state of New York. All fighters interested in participating in ACC's next event on December 5, 2015, contact matchmaker Eugene Perez.
ACC 11 was an action packed event that took place at the Queens Theater in Flushing Meadow Park in front of a sold out crowd. Those interested in purchasing the few tickets remaining, rush to www.aggressivecombetsportsmma.com to witness four bouts where a title is on the line.
ACC received worldwide recognition this past week after an interview with Valhalla's fighter Brye Anne "Bone Breaker" Russillo went viral across the globe. Fans will pile in to see the thirteen bouts scheduled Saturday evening. If you're not attending this event and decided to stay home or attend any other event in New York State, you will be sadly missing out on this epic event.
The address for the Queens Theater in Flushing Meadow Park is 14 United Nations Avenue South, New York, New York, 11355.
Below is the unofficial fight card created by ACC matchmaker Eugene Perez:
Blue Corner – Red Corner
Match 1: Lightweight (155lbs) –Kickboxing
Frank Medeiros East Cost MMA Joe Par White Tiger Martial Arts
Match 2: Straw weight (115lbs)- Kickboxing
Jamie "Bad News" Butcher Victory Martial Arts Melissa "Statick" Balic TSMMA
Match 3: Lightweight (155lbs)- Kickboxing
Andrew Artemeou East Coast MMA Kenneth Rayside Kai Next Level MMA
Match 4: Middleweight (185lbs) – MMA
Marcus Chen Apprentice MMA Brendan Shaw American Top Team
Match 5: Featherweight(145lbs)- MMA
Dennis Stamp Striking 101 Steve Sierra ChutBoxeUSA/Joker MMA
Match 6: Lightweight (155lbs)- MMA
Anthony George Brooklyn MMA Calvin Harrison Red Planet Muay Thai
Match 7: Welterweight (170lbs)-MMA
Mike Roselli Serra Longo MMA Matt "The Alpha Wolf" Roman TSMMA
Match 8: Featherweight (145lbs)- MMA
Christian Wassweiler Evolution MMA Mike Maldanado American Top Team
Match 9: Light Heavyweight (205lbs) – MMA
Damilola Powerson Striking 101 Kelvin Francisco Holy War Angel MMA
The Co-Main Event: Aggressive Combat Championships Catchweight Title
Match 10: Catchweight (150lbs)-Kickboxing
Paige Dibartollo American Top Team BryeAnne "Bone Breaker" Russillo Valhalla Muay Thai
The Co-Main Event: U.S.M.T.A/M.B.L New York State/ACC Title Unification Flyweight Title
Match 11: Flyweight (125lbs) – MMA
Geo Alverez Apprentice MMA Richard Pabon Empire MMA
The Co-Main Event: Aggressive Combat Championships Atomweight Title
Match 12: Atomweight (105lbs) –Kickboxing
Destiny "The Caged Cutie' Quinones Kai Next Level MMA Rebecca "Rampage" Carnage Valhalla Muay Thai The Main Event: Aggressive Combat Championships Strawweight Title
Match 13: Strawweight (115lbs) – MMA
Anastasia Bruce Team Red Jillian Decoursey (champion) ECUBJJ