Arianny Celeste sues 3 NY strip clubs for unlawful endorsement
Longtime UFC octagon girl and professional model, Arianny Celeste cares very much about her image.
According to a report released by Paul Gift of Bloody Elbow, Celeste will go to great lengths to protect the reputation she has worked many years to obtain.
The report states Celeste "and 24 other professional models filed a lawsuit today in the Southern District of New York against Diamond Club Gentlemen's Cabaret, Lace Gentlemen's Club, and Stiletto's for false endorsement, deceptive trade practices, defamation, negligence, and unjust enrichment.
According to the complaint, the models brought the action against Defendants for "theft, alteration, and unauthorized publication of sexually suggestive images of Plaintiffs, each of whom are world renowned professional models, in order to promote their strip clubs…"
Celeste and the other models further allege that their images were misappropriated, intentionally altered, and used "in order to make it appear that they worked at or endorsed Show Palace and/or Sin City. In the case of each and every Plaintiff, such appearance was false." The Complaint goes on to allege that "the implication of Defendants' use of Plaintiffs' Images is that they are each strippers."
The Complaint then runs through the specific allegations for each model. Here's what it has to say about Arianny.
Celeste is an American model, business woman who is consistently recognized as one of the most popular personalities of the UFC, where she has worked as an Octagon Girl since 2006. Celeste is among the most sought after talents in the modeling world, having appeared on the covers of some of the world's most famous magazines, including, Playboy, Maxim (United States, Korea, and Philippines versions), FHM (United States and Australian versions), and UFC Magazine. In addition to modeling, Celeste has hosted television shows, including the popular Velocity TV show, Overhaulin', has appeared in short films, and has recorded original music.
Celeste is in an elite class of Social Media influencers with over 1.8 million Instagram followers, almost a half million Twitter followers and 3.1 million fans on Facebook, combined with her own personal website.
That we know of, Celeste is depicted in the photos in Exhibit X in order to promote Stilleto [sic] Nanuet on its Twitter and Instagram pages. These Images depict Celeste in sexually suggestive outfits, and were intentionally altered to make it appear that Celeste was either a stripper working at Stiletto Nanuet, or endorsed the club. This false appearance is bolstered by the fact that the Image depicts Celeste cooking on a grill, beside the copy: "THIS FRIDAY (and every Friday this summer) Don't Miss the Stiletto Happy Hour BBQ from 4-7pm. Burgers and dogs on us!"
Celeste has never been employed at any of the Clubs, has never been hired to endorse any of the Clubs, has received no remuneration for Defendants' unauthorized use of her Image, and has suffered, and will continue to suffer, damages as a result of same.
The image in dispute was pulled from a public filing. Is that Brittney Palmer on the left? [Writer's note: The handwriting was in the original document and is not the author's.]
The other models listed as named plaintiffs in the lawsuit are Brooke Taylor, Cielo Jean, Jessica Burciaga, Dessie Mitcheson, Sara Underwood, Cora Skinner, Rachel Koren, Tiffany Toth, Danielle Ruiz, Clark Gilmer, Camila Davalos, Mariana Davalos, Jaime Edmondson, Laurie Fetter Jacobs, Jessa Hinton, Erica Schwegler, Ursula Mayes, Kim Cozzens, Jennifer Walcott Archuleta, Paola Canas, Rosie Jones, and Melanie Iglesias."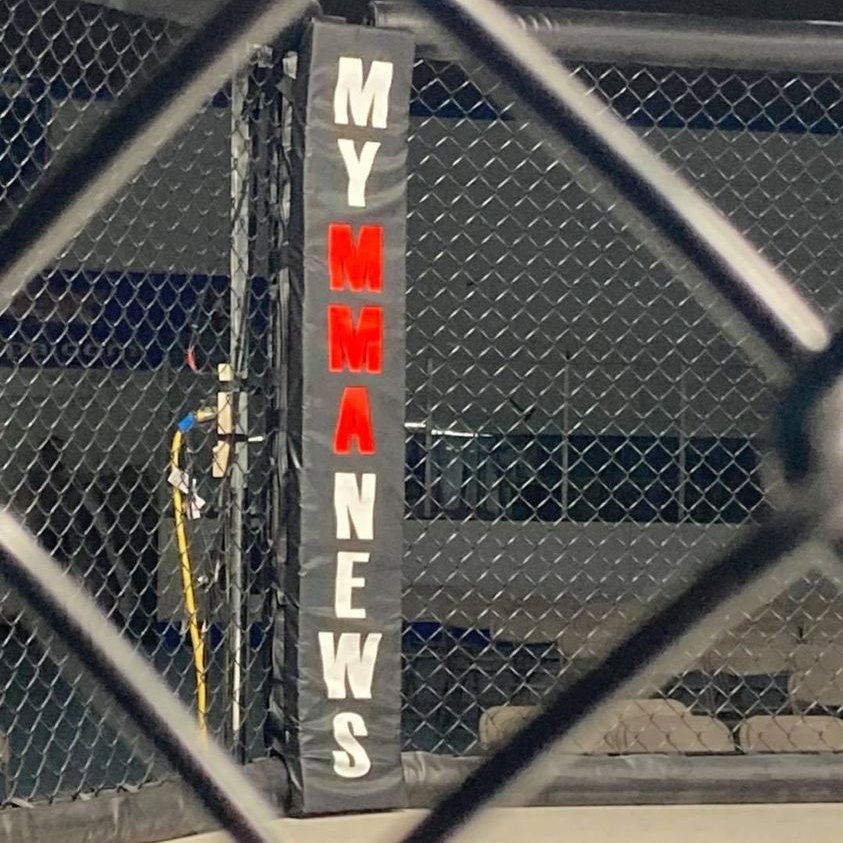 MyMMANews.com – We cover everything from MMA, BJJ, Bare Knuckle, Wrestling, Boxing, Kickboxing, and Judo
News, Opinions, Videos, Radio Shows, Photos and more.