Chris Weidman leads upstate tour to legalize MMA in New York
Bill Sponsors, Including Assembly Majority Leader Joe Morelle and Senator Joe Griffo, Join UFC to Kick Off Tour at Capitol News Conference
Tour to Hit Syracuse, Rochester, Buffalo; Local Supporters and UFC/MMA Fans Expected to Join Events; Opportunity to Meet & Talk with Weidman
Albany – UFC® Chief Operating Officer Lawrence Epstein and former UFC middleweight champion Chris Weidman, a lifelong Long Islander, today kicked off an upstate tour in support of legalizing Mixed Martial Arts (MMA) and regulating both professional and amateur MMA in New York, the last place in North America where professional MMA is illegal.
Joining them at a Capitol news conference were sponsors of the legislation, including Assembly Majority Leader Joseph D. Morelle (D-Irondequoit) and Senator Joseph A. Griffo (R-Rome).  Epstein, Weidman and other supporters will be holding news conferences and rallies in support of legalizing professional MMA in New York later today in Syracuse and tomorrow in Rochester and Buffalo.
"We have been at this fight for eight years to get New York to recognize and regulate the fastest growing sport in the world and we are confident that 2016 is the year," Epstein said. "We thank Governor Cuomo for including it in his executive budget this year and, of course, our consistent appreciation of Senator Griffo and Assembly Majority Leader Morelle for their consistent support and efforts. Passing this bill is right for the sport, right for the fans, right for the athletes, right for the arenas, and right for New York."
"I grew up here. I went to school and was an all-state wrestler. I got my undergraduate and graduate degrees from Hofstra University, where I was an All-American wrestler.  I train for my job here and own a business here," Weidman said.  "However, I can't practice my profession in my home state. It's time that New York joins every other state to legalize and regulate the sport that I and so many other New Yorkers love.  I want my family and friends to be able to see me regain my middleweight championship here in New York at Madison Square Garden, where so many historic fights have taken place, or any of the other great New York arenas.  Please, New York State Assembly, make this year the year that it happens!"
"The legalization of MMA in New York would spread significant economic opportunities across the state, and I am proud that my colleagues in the Senate have repeatedly approved six years in a row my legislation to welcome this competitive sport into our state," Griffosaid. "All across New York, there are up-and-coming mixed martial arts fighters who just want their chance to get in the ring and prove themselves professionally, in their own state. It is time that we give them that chance by joining the rest of the nation in legalizing this sport, while ensuring that these fighters can compete safely and within the guidelines of the State Athletic Commission."
"Over the past 5 years, I have sought to build a consensus within the Assembly on the merits of regulating MMA, which would enhance the safety of all participants and bring this great sport, with its many economic benefits, to the mainstream in New York State," Morelle said. "MMA is already one of the fastest growing sports in New York as evidenced by television ratings, attendance at amateur events, and participation at existing training facilities. By strengthening safety standards and improving the governance structure I am confident this sport will continue to grow and thrive in the Empire State. We are gathering tremendous momentum and I am hopeful that 2016 will be the year we make this bill a reality.
Melissa Fleischut, President & CEO, NYS Restaurant Association, said, "Legalizing MMA in New York State will certainly be a boon to the hospitality industry as a whole and to the restaurant industry in particular.  Tourism is a major driver of the restaurant industry and MMA events will attract visitors from across the world to our state.  As an Association we stand in support of bringing MMA to New York."
Bob Belber, SMG Regional General Manager, Times Union Center, said, "Albany's Times Union Center could not be more excited about hosting professional MMA events. It's not often we get the chance to pack the arena with 17,000 fans; UFC provides that chance. We urge the Assembly to finally pass the bill and allow the Capital District to benefit from filled hotel rooms, busy restaurants, bars and shops and the influx of Canadian and other tourists to the region."
Syracuse Mayor Stephanie Miner said, "Legalizing MMA will make the sport safer. It is in everyone's best interest to give the New York State Athletic Commission the authority to regulate MMA. Athletes will be subject to drug testing, HIV and hepatitis testing, they can be paid and have health insurance, and a code of conduct for the sport will be established. In addition, legalization will also help draw tourists to upstate communities and support our local businesses."
Kelly Carr, General Manager for the Oncenter in Syracuse, said, "Fans are excited, as are we, at the prospect of bringing UFC to Upstate New York here at the Oncenter.  The popularity of MMA events can create economic activity and opportunity for our Convention District and community.  We sincerely hope that the Legislature will vote in favor of the bill to legalize this sport."
Senator Richard Funke (R-Monroe County) said, "On any given day across our State, residents can take in a boxing match, or enjoy a martial arts competition. But if elements of both are combined in the sport of professional MMA, Albany incomprehensibly says 'no.'  As the new Chair of the Senate Tourism Committee, I say it's time to put our state in line with the 49 others which have legalized MMA to capitalize on this growing sport, plus the visitors and investment that come along with it."
Jeff Calkins, General Manager of the Blue Cross Arena, said, "We can't wait to show off all that Rochester and Monroe County have to offer when the UFC finally comes to the Blue Cross Arena.  Between our local fans and those that will travel here, it will be a boon for local restaurants, hotels and businesses.  We urge New York legislators to finally bring our state in line with the other 49 states."
Don Jeffries, President & CEO, Visit Rochester, said, "Hosting UFC and other professional MMA events in Rochester will certainly draw new visitors and fans of the sport to our community.  Holding these events in New York State and Rochester will help generate new business for local hotels, restaurants and other businesses, as well as advance Visit Rochester's mission of attracting visitors to Rochester."
Senator Tim Kennedy (D-Buffalo) said, "Legislation to legalize professional Mixed Martial Arts has passed the New York State Senate every year since I took office, and I have been proud to be a co-sponsor each time.  It is undeniable that bringing these events to Buffalo and all of New York State would have a positive economic impact. Along with generating revenue for New York State and local governments, it would bring millions in tourism dollars to Downtown Buffalo and Western New York. I strongly urge my colleagues in the Assembly to take up the legislation this year and allow New York to join the 49 other states, the District of Columbia, and the territory of Puerto Rico in legalizing professional MMA."
Jason Trzewieczynski, Owner, Pursue Martial Arts (where the Buffalo news conference will take place),said, "I've been training in mixed martial arts for over ten years and have seen the positive impacts that training in mixed martial arts has had on athletes and my community. MMA goes beyond the octagon, and builds character, disciple and confidence in those who practice it. As a gym owner, it's extremely rewarding to help instill these qualities in my students. I'm glad that New York State is finally taking steps to legalize and regulate MMA."
Jennifer Van Rysdam, VP Arena Events, First Niagara Center, said, "Buffalo is excited at the opportunity to host the UFC, as well as other professional MMA events. We have excited MMA fans across Western New York and we know that Canadian fans will pour into Buffalo to see UFC and MMA events at the First Niagara Center. We hope that 2016 is the year it becomes reality."
Erie County Legislature Majority Leader Joseph Lorigo said, "Erie County is happy to add our voice to the chorus in support of legalizing professional MMA in New York State.  Last year, we passed a resolution urging a repeal of the ban on professional MMA, and look forward to the opportunity to bring professional MMA events into our community.  There is no doubt that lifting the ban will have a positive fiscal impact on our region, and every region throughout New York State."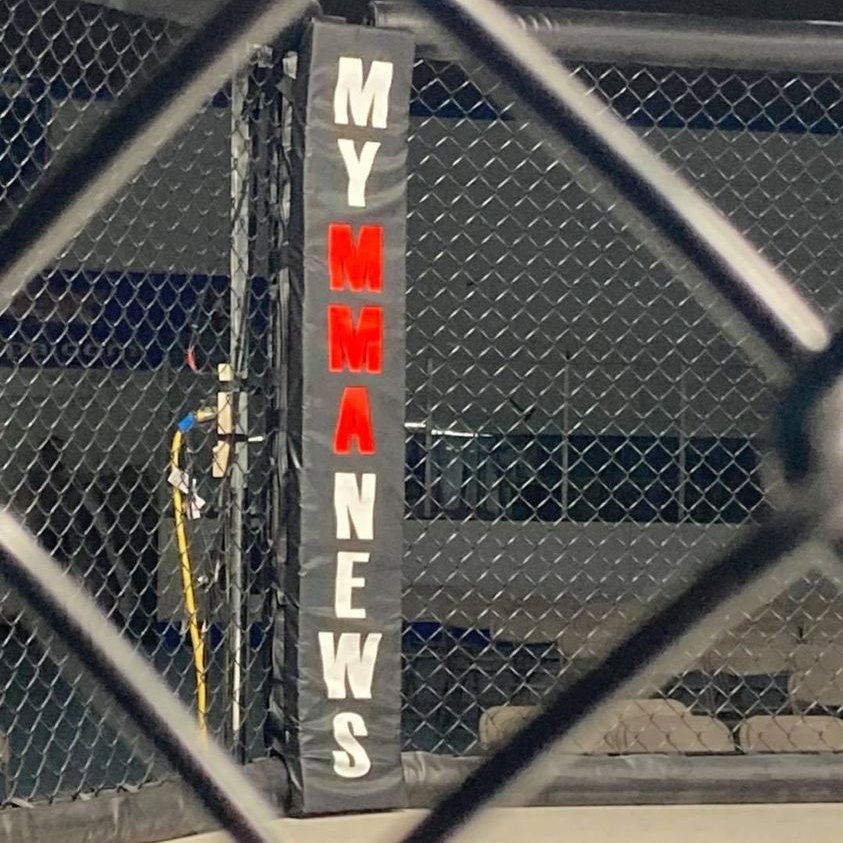 MyMMANews.com – We cover everything from MMA, BJJ, Bare Knuckle, Wrestling, Boxing, Kickboxing, and Judo
News, Opinions, Videos, Radio Shows, Photos and more.