Art of War 2 main event goes on as scheduled after scare at weigh-ins
Photo by William McKee
The Art of War 2 weigh-ins are in the books but not without a scare, and the look of panic on the faces of ticket holders.  Bellator MMA veteran, Will Martinez posted a video to his Facebook page before the weigh-ins kicked off stating that he had received a call regarding his opponent's weight.  Martinez and Sharif "Bamm Bamm" Jones were originally supposed to meet at 150 pounds, but when Jones couldn't shed the last few pounds, a 152-pound catchweight was then agreed up.
Martinez showed up to the weigh-ins ahead of schedule and said that because he was the one called out by Jones, and he would not budge on 152 pounds.  Jones was the first to step on the scale and came in at 152.6 pounds.
Jones was given one-hour by the Pennsylvania State Athletic Commission to cut the weight.  The 14-fight veteran Martinez did not want the fight to go on as scheduled, as his opponent was already given leniency.  After cooler head prevailed, Martinez agreed to let Jones continue to cut weight.  Jones returned an hour later to weigh in at 152.2 pounds, still 0.2 over the 152-pound limit.  Again, Jones had to continue to cut.  On his third attempt, the same, 152 pounds.   Finally on the fourth attempt "Bamm Bamm" came in on the mark and we have ourselves a main event built on a grudge dating back to October 2016.
Two amateur title fights are scheduled for tomorrow night's card.  One in the middleweight and one in the welterweight divisions.  Elijah Harris and Timothy Taylor will make up the evening's co-main event.  Both fighters are making their pro debuts, in what is a rematch from their December fight in which Harris was declared the victor after an injury stopped Tyler from continuing.
Two fights were eliminated from the card.  First, both Shelby Strong and Devon Estes made weight for their scheduled flyweight matchup.  Estes was later determined to be medically unfit and the fight was removed from the card.  Also, a nine-pound weight difference will stop the bout between Ben Anton and Nick Forbes from taking place.
Tonight's weigh ins took place at Chickies & Pete's restaurant in Philadelphia and the fights taking place tomorrow at Harrah's Casino.
Complete Art of War 2 weigh-in results:
Sharif Jones (152) **** 4th attempt vs. Will Martinez (150.6) (Originally scheduled for 150 lb. catchweight fight)
Elijah Harris (156) vs. Timothy Tyler (154.4)
Jon Tuxford (187) vs. Andre Petroski (184.5) (185-pound title fight)
Cameron Chism (171.2) vs. Kaheem Murray (167.6) (170-pound title fight)
Taylor Mozingo (will weigh-in tomorrow) vs John Beck (176.2)
Ed Doud (134) vs. Brandon Davis (136)
Frankie Coleman 235.4) vs. Derrick Bradley (225)
Ben Anton vs. Nick Forbes (cancelled fight)
Rashaun Day (182) vs. Joe Pyfer (178)
Shelby Strong (120.8) vs. Devon Estes (123) *** Fight cancelled after weigh-ins
Mike Melso (168.6) vs. Luis Angueira (166)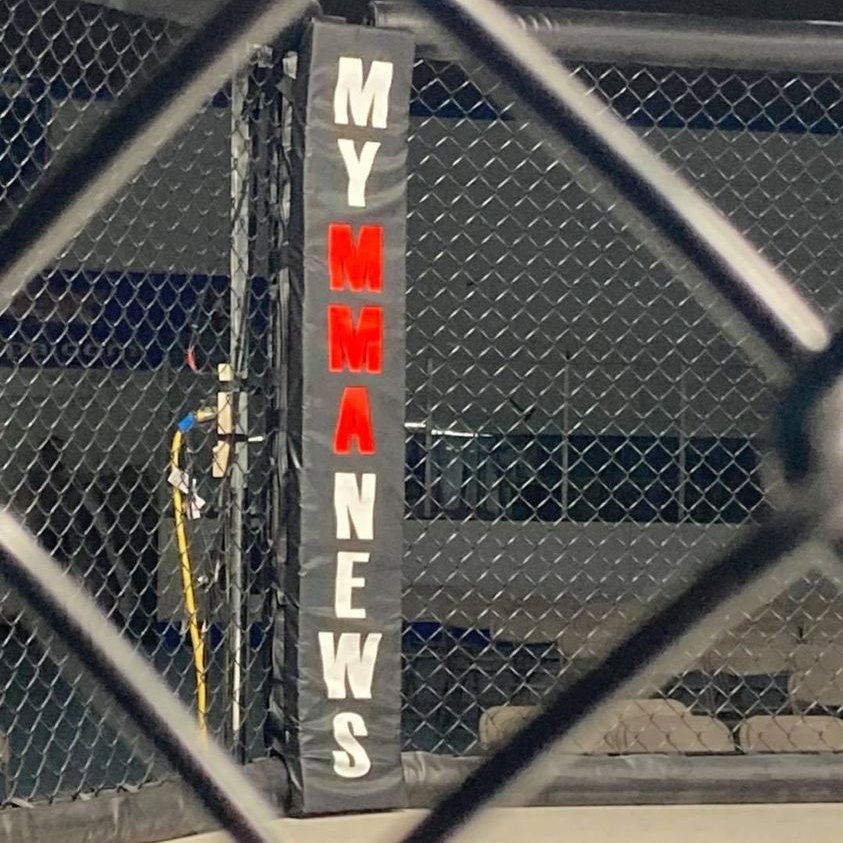 MyMMANews.com – We cover everything from MMA, BJJ, Bare Knuckle, Wrestling, Boxing, Kickboxing, and Judo
News, Opinions, Videos, Radio Shows, Photos and more.