BJJ camp – Come roll under the exotic sun of Cartagena
Often times, Brazilian Jiu Jitsu (BJJ) practitioners, and or mixed martial artists, will venture outside their home gyms to soak up a little extra knowledge of their craft.  Extending their instructional experiences can open up the mind and body to new learned movements, techniques, and practices.
With the sport of BJJ growing on a daily basis, more and more people are turning to private camps that offer secluded training, free of life's every day distractions.  One such BJJ camp is being held on the Rosario Island of Colombia, South America this September and slots are filling up quickly.
Larion Krayzman has attended more than a dozen BJJ camps across the globe and will be organizing the Cartagena event along with handpicked instructors, offering a once in a life time experience to students who enroll.
"I attended nine BJJ Camps with the BJJ Globetrotters, I attended two BJJ Camps in Puerto Escondido, Mexico, and I attended one BJJ Camp in Nova Khakovka, Ukraine," Krayzman said.
Krayzman is a blue belt in BJJ under Caio Malta and has been training in the sport for more than six years.
"The five instructors who will be at this small intimate camp were hand picked by me," he said. "Not only for their talents and the fact that they are BJJ Black Belts but for their personalities. I made sure to pick the type of personality that will make every laugh and smile on and off the mat. They are both very nice guys great BJJ Instructors and very nice elements to have attend the Camp."
Student will receive instruction from Koon Lau, Owner of Team OCTOPUS, IBJJF Pan Am Champion Purple and Brown, and 2015 Brazilian Nationals Medalist, as well as Chris Ruis, who won Gold in the Atlanta Open no Gi. Ruis is also a multiple-time NAGA National Champion, and the 2013 – 185lbs Georgia State Champion. Bogota, Colombia's own Miguel Salgado, a first-degree black belt under the famous Coral Belt Ricardo De la Riva, will be the third instructor to the eight day camp, while Daniel Santos of Brazil, a third-degree belt will also provide input throughout the course. Lastly, Brad Wolfson, another black belt, the Connecticut Open Champion 2014, and Owner of Soulcraft Academy, will round out the list of highly respected and talented instructors to head the program.
"With this camp not only are we offering top level BJJ Instructors we are offering a special experience that most people will proabably never forget," Krayzman said. "Aside from the BJJ, the food is included in the program. Most people proably will not even need a credit card in their pocket during the time of the camp unless they want to do the extras, and extras are always extra."
Students will not only receive world class training, but will have plenty of leisure time to soak in some fun in one of the world's most beautiful locations.  So, what are you waiting for?  Enroll today.
ROSARIO ISLANDS
Eight Days Unlimited Brazilian Jiu-Jitsu Training Camp. The experience is open to anyone ages 21 and up.
Seven nights (Three nights at Rosario Islands and Four nights in a private apartment in Cartagena). Accomodations will be in the Castillogrande or Bocagrande central neighborhoods.
Lunch and Dinner will be served at the Cocoliso Resort Hotel at Rosario Island and during the time in Cartagena lunch will be served on beach.
Dinner will be served at top level local culinary favorite Colombian Restaurants.
Private Boat Trip to and from Rosario Island.
Breakfast Every Morning.
Rental Cars and Scooters available .
Airfare is not included
* All prices are per person only.
$1,550 US Dollars
Shared Double room with twin or queen size beds. Upgrade to two people only + $200 per person.
Reservation down payment is $500 (three person – four person per Hotel Room and per private Apartment) the remaining balance of $1,250 must be payed on or before Monday, August 5th, 2019 to secure booking or the deposit will be lost.
All deposits and payments received for the program are 100% non refundable.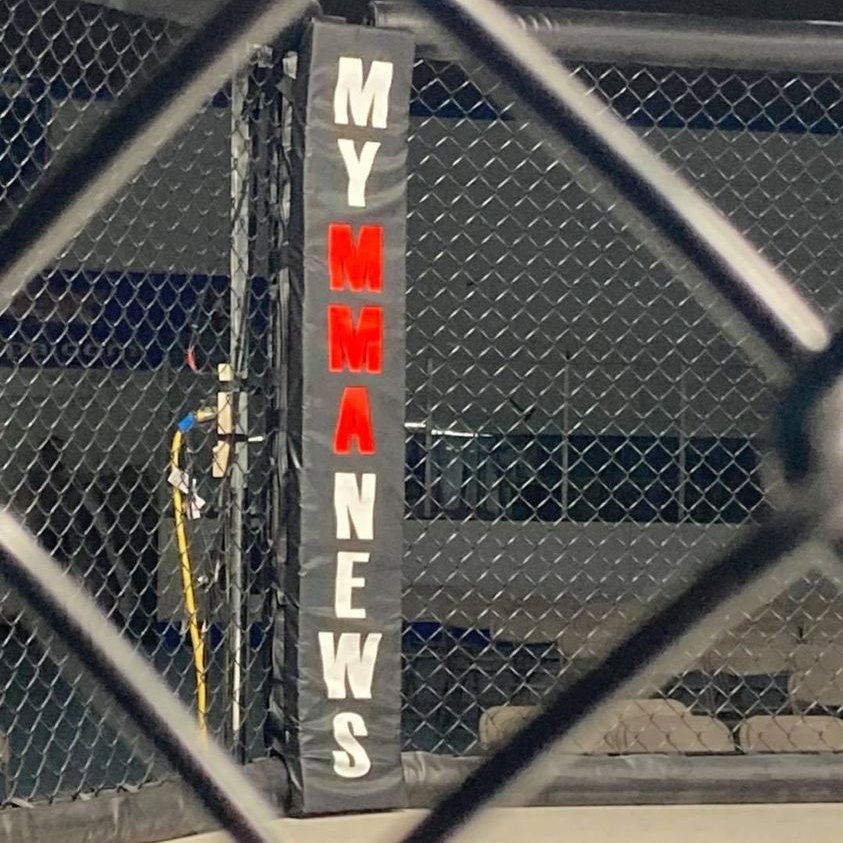 MyMMANews.com – We cover everything from MMA, BJJ, Bare Knuckle, Wrestling, Boxing, Kickboxing, and Judo
News, Opinions, Videos, Radio Shows, Photos and more.