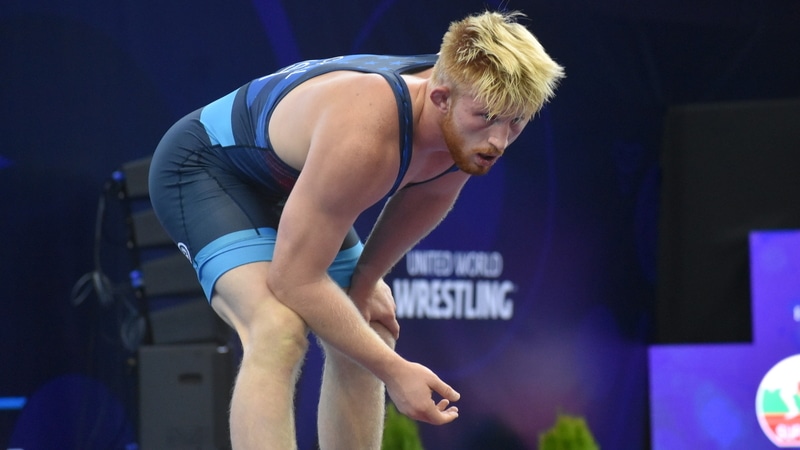 Bo Nickal to compete on Dana White's Contender Series on August 9
Standout freestyle wrestler Bo Nickal is already 1-0 in mixed martial arts competition with his 33-second KO victory at IKON FC 3, which went down on June 3 of this year.
Well, this caught the attention of UFC President Dana White who has decided to sign Nickal to a developmental deal, as he's expected to compete on his Contender Series show opposing Zachary Borrego, who is 3-0 as a professional with two knockouts himself.
This bout is to go down on August 9, 2022, at the Apex Center on Dana White's Contender Series 49.
Nickal has an NCAA Division I record of 120-3, which is just astounding; Josh Koscheck's record wasn't that good, Ben Askren's wasn't, neither was Johny Hendricks', Brock Lesnar's, or Daniel Cormier's, Cain Velasquez.
None of them had that impressive of a freestyle record.
You name them, their NCAA records probably weren't as good as Nickal's.
Nonetheless, he'd capture the national championship as a sophomore, junior, and senior, and as a freshman he took the silver medal. He had similar success in the Big Ten Championships, where he won gold as a freshman, junior, and senior, and he took home bronze as a sophomore.
To place every single time he competes in a tournament, not to mention taking gold as often as he was, that takes a truly special athlete to accomplish, especially in the sport of freestyle wrestling.
Nickal also won the US national championships gold medal, as well as the U23 (under 23) World Championships gold, both in 2019.
Nickal debuted in MMA as a middleweight, and he's expected to continue down that path of competing in the 185 lb division. It's always so exciting when we see wrestlers at this elite of a level try their hand at MMA, because it nearly always works out for them.
How long does it take until Bo Nickal is in the UFC?
If you enjoyed this piece, feel free to share it on social media!
I became a fan of combat sports when I was 12 years old. I was scrolling through the channels and landed upon versus, where WEC was televised. Urijah Faber fought Jens Pulver for the second time that night. That's the first fight I saw, and the fight that got me hooked on the sport. Since then, the sport has grown so rapidly, and my goal is to enlighten everyone on what's going on in the sport today.