Brave Combat Federation has already crowned three world champions in its one-year history. The promotion's Light Heavyweights, Welterweights and Featherweights all have a target on their road to becoming titleholders themselves. Klidson de Abreu, Carlston Harris and Elias Boudegzdame have made history in becoming the first ever champions in their respective weight classes.
However, one of Brave's most stacked divisions remains without a king: the Lightweights. While they have put on some of the event's best ever bouts, there's still a question mark as to who will be the first to wear the Lightweight gold inside the Brave cage.
Those doubts will most likely evaporate at Brave 9, in November, when the promotion will return to the Kingdom of Bahrain with a stellar fight card during the International Combat Week. Until then, the likes of Ottman Azaitar, Abdul-Kareem Al-Selwady and Luan "Miau" Santiago must remain patient while they look to participate in Brave's first ever title bout. But who else is on the hunt for the 70 kg belt?
Brave Fights highlights some of the Lightweights that have stirred up the pot and made that division one of the most exciting to watch in Brave Combat Federation.
Abdul-Kareem Al-Selwady
Jordan's own Al-Selwady is already a historic figure for Brave CF. He was the winner of the promotion's first ever main event, back in September of 2016. He submitted his long-time rival Rami Aziz in the first round that night and didn't stop there. During the organization's first trip to Abu Dhabi, he faced German-Brazilian powerhouse Michael Deiga-Sheck and put on another dominant performance with a knockout in the second frame.
Al-Selwady then developed a rivalry with Mexico's Alejandro "Pato" Martínez through mutual trash talk taking place through social networks but has been focused for the last few weeks in helping survivors of Hurricane Harvey, in Houston, Texas, next to Dallas, where he has been improving his overall game at Fortis MMA. The Jordanian has been helping on food drives and donation of clothes and other material while opening up the gym to fighters from Houston with scheduled bouts that haven't been able to train. However, Al-Selwady guarantees he's ready for a call from matchmakers. Especially if it's a title fight.
Luan "Miau" Santiago
Luan Santiago spent less than seven minutes inside the Brave cage during his two promotional appearances. With two TKO wins in the first round under his belt, the Brazilian phenom is looking forward to a title fight. For this, the 22-year-old has been challenging the fellow Lightweight Ottman Azaitar for the past few months. After looking spectacular in his debut, back in March, when he knocked out Ivan Castillo, Santiago showed endurance and heart in his second Brave fight.
After preparing for Eric Parrudo, only to find out, during fight week, that his opponent bowed out of the challenge, Luan had to deal with a different style in Igor Soares. The CM System product was cornered early on and survived two knockdowns to KO Soares with an uppercut. After his second victory, Santiago once again pleaded for a title shot and firmly placed his name on the hat for Brave 9, in Bahrain.
Alejandro "Pato" Martínez
A former The Ultimate Fighter contestant, "Pato" Martínez started off his Brave career with an excellent performance against a tough veteran. During Brave's first ever fight card in India, he faced Brazil's Paulo "Bananada" Silva, known as a sparring partner for the likes of Anderson Silva and Ronaldo Jacaré. With only one professional bout on his record, Martínez showed composure and survived several takedown attempts by Silva to get the TKO win in the second round.
He followed that up with another top-notch performance in the main event of Brave 7: Untamed, in Tijuana, Mexico. Fighting in front of his home crowd, he tapped out his long-time rival Fabian Quintanar, once again in the second frame,  and called out Abdul-Kareem Al-Selwady after his latest victory. It remains to be seen whether "Pato" will get his wish, though he might settle for a title fight in Brave's homecoming, next November.
Eldar Eldarov
Dagestan's Eldarov has proved that Russians and mixed martial arts are a fine combination. A wrestling coach of the highest caliber, the Lightweight has two wins inside the Brave cage and boasts an MMA record of 8-1, with his lone loss coming at the hands of his current training partner, the Russian phenom Khabib Nurmagomedov.
He started off his Brave career in the promotion's first ever event, earning a dominant unanimous decision win over Argentina's Kevin Koldobsky. But it was in his main event bout at Brave 6: Kazakhstan that he was able to showcase his talents. Facing Brazil's Henrique Rasputin, Eldarov used his wrestling to get things to the ground and unleashed a flurry of punches and elbows that knocked Rasputin out inside the first round. After Brave 6, the Russian has been recently focusing on coaching KHK MMA and Bahrain National Team to its best results ever in an official IMMAF competition but a call from matchmakers is all it takes for him to come back to training.
Ottman Azaitar
The German-Moroccan Azaitar has been victorious in, arguably, the most thrilling bout of Brave's history. His fight against Charlie Leary took place at Brave 4, in Abu Dhabi, and only lasted two minutes and 22 seconds. But in that time both Lightweights put on a show that had MMA legend Frankie Edgar craving for more. The former Lightweight champion and Brave commentator was left speechless at the pace and accuracy of Azaitar. This win followed his unanimous decision victory over Kevin Koldobsky at Brave 2: Dynasty.
After his second win at Brave, the undefeated Lightweight has taken time off but hasn't gone unnoticed. Luan "Miau" Santiago has been calling Azaitar out for the past few months and, while he hasn't officially responded, should a title bout against the Brazilian be offered, Azaitar is sure to respond positively.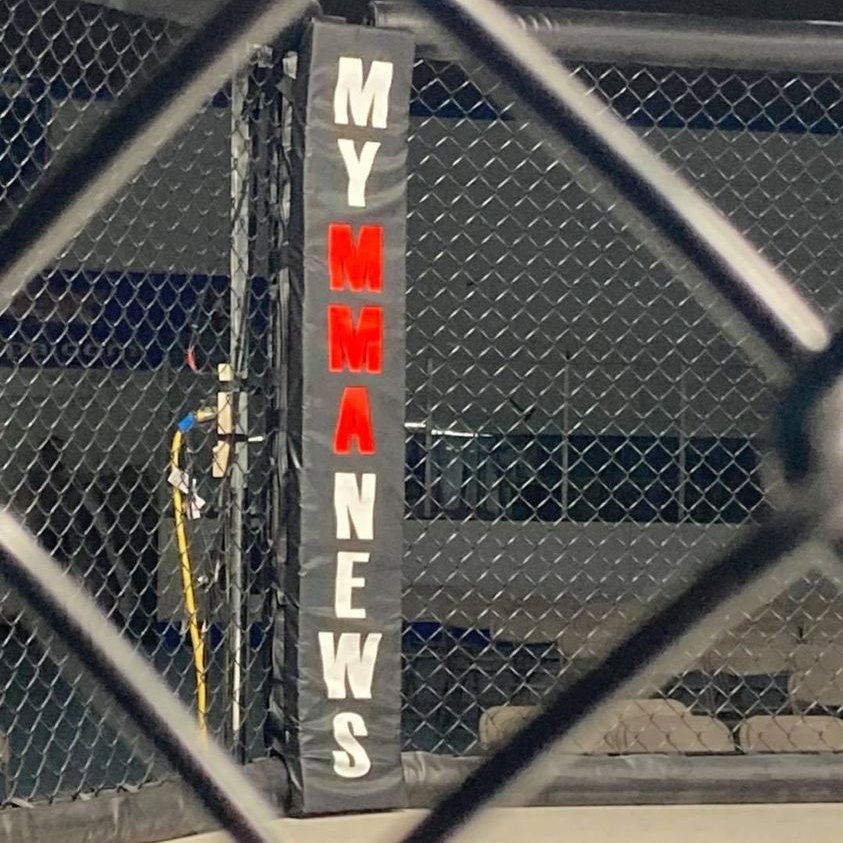 MyMMANews.com – We cover everything from MMA, BJJ, Bare Knuckle, Wrestling, Boxing, Kickboxing, and Judo
News, Opinions, Videos, Radio Shows, Photos and more.