Carroll's Corner MMA Podcast Ep11: Brye Anne Russillo Shares her Big Announcement
Last night, Carroll's Corner MMA podcast was joined Brye Anne Russillo for drinks and to discuss her big news. Russillo announced a gym transition, plus her next fight. We joined Russillo at Headliner Bar & Grill in Hicksville, New York, on Long Island.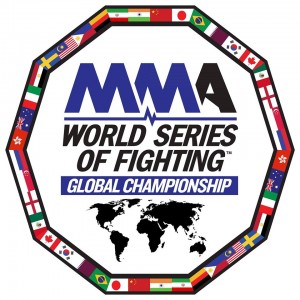 Brye Anne informed us that she is no longer training under Eric Olsen of Valhalla Muay Thai. As she is looking for a permanent gym to call home, Russillo is working with strength and conditioning trainer, Joseph Diffendale. Diffendale is the owner of JD's Fitness Training.
Russillo's big announcement was her upcoming bout overseas in China to fight on the World Series of Fighting Global Championships card. After battling phenomena late last year, Russillo is feeling better, healthy again and back to training hard for her upcoming bout. Her fight in June on the WSOF Global Championships' card will be a 150-pound kickboxing bout under K1 rules. After this match up, the Long Island native intends on making the transition over to MMA. The fight is scheduled in June, giving Russillo enough time to get ready for the biggest bout of her amateur career.
In addition to discussing MMA, we talked about Russillo's love for pastries and baking. She also talked about her bakery business, dieting for fights, and much more. Be sure to follow the link below to listen to the show.
Follow Brye Anne Russillo on Facebook by clicking Here. Find her on Instagram as well by using @brye_anne
Be sure to listen to the Russillo interview and join us next week as well be joined by actor and MMA fighter Brandon Grundy and UFC lightweight Chris Wade.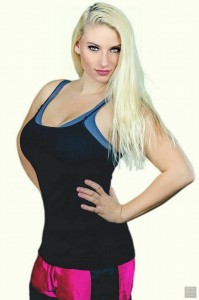 Kyle Carroll is a Long Island, N.Y. native and avid MMA and amateur wrestling fan. He has been a part of the wrestling community for nearly 20 years. Carroll has six years of experience coaching high school wrestling. His father coached high school wrestling over 35 years, passing on his strong knowledge. Carroll has been reporting MMA news since January 2011. The former wrestler's coverage includes the 2012 U.S. Olympic Wrestling Team Trials, 2013 & 2016 NCAA D1 Wrestling Championship, and numerous MMA events (Bellator MMA, King of the Cage, North American Fighting Championship, and Glory).