CFFC 36: Walo Wants No Doubts in Rematch Against Peclat
MORRISTOWN, NJ – There's an old MMA axiom that the mutual combat that occurs inside the cage is merely business.
Manny Walo will tell you that sometimes a fight can be personal.
The Jersey City, NJ, resident says he has a score to settle when he squares off against Diego Peclat in a welterweight fight at Cage Fury Fighting Championships 36 on Saturday, June 21, at Mennen Arena in Morristown.
Walo (5-1-1) and Peclat (3-5-1) fought once before, battling to a controversial draw last September in Virginia while with a different organization.
It was a result that didn't sit well with Walo.
"I felt that if it was any other state, the decision would've went my way," Walo said. "For me, it is personal. I felt I won the first time, and he felt that he won, so there's only one way to prove who's the better fighter — we'll just get in there and do it again."
The Walo-Peclat contest is one of several potential Fight of the Night candidates on the card, which will be highlighted by a bout between former Bellator champion Lyman Good and former "The Ultimate Fighter" contestant Matt Secor. Former CFFC flyweight champion Sean "Shorty Rock" Santella will look to get back into the win column after losing his title earlier this year, and area prospects Andy Main, Darren Mima, and Claudio Ledesma are also slated to enter the cage.
Walo, 27, will have as much motivation to fight well as anyone on the card. The current New Jersey Army National Guard sergeant and graduate student said he clearly got the better of the fight with the 30-year-old Peclat, landing the cleaner punches and kicks and earning several takedowns. Despite often being pushed against the cage by his Brazilian opponent, Walo said he was confident that he had dominated the third round with his ground and pound, and clearly had won two of the three rounds.
Still, when the scorecards were read, Peclat was declared the winner by unanimous decision. Puzzled, Walo's corner asked to see the scorecards. Indeed, there was a scoring error, and after much confusion and consultation, new scores were tabulated — and the fight was declared a draw.
It was a bad ending to an otherwise great fight.
"I had the privilege of attending their first fight in Virginia," said CFFC CEO Rob Haydak.  "I sat there with (UFC matchmaker) Joe Silva and watched a great fight. Not surprisingly, the Virginia Athletic Commission made a mockery of the outcome. The decision of the fight got changed three times after it was over. It was the craziest thing I've seen when it came to a commission."
Angry at the outcome, Walo said he at first wanted a rematch, but he quickly put the fight behind him and re-signed with Cage Fury, with whom he had fought twice early in his career. In February, he scored a spectacular second-round knockout of former Bellator fighter Derrick Kennington. He followed that up with a three-round unanimous decision victory against unbeaten prospect Cheljean Erwin-Davis in April.
"I feel like I'm finally coming into my own," Walo said. "I'm getting comfortable in the cage and working on different things. I feel like I'm a more well-rounded fighter and it's starting to show in my performances."
Still, the sting from the draw with Peclat never completely subsided. When the chance came to rematch the Blackzillians fighter, Walo jumped at the opportunity, knowing full well what a victory would mean.
"It would mean I finally buried that in the past and can move on in my career," he said. "I'm looking for big fights, and my ultimate goal is to get to the UFC. I'm not going to lie, personally it will give me that ego boost — I beat this guy once, and now I beat him again. Now that chapter is done and we can move on to the next one, keep working and growing and get to the next level."
Walo said he's a much better fighter than the one Peclat faced in September. Under the direction of his coaches, James Meals and Jamal Patterson, and with the help of his teammates at AllStar BJJ/Renzo Gracie, he has added an improved ground attack to an already crisp standup game. He's also gotten a boost from some new training partners at Ricardo Almeida BJJ – former UFC lightweight champion Frankie Edgar and current UFC fighter Edson Barbosa.
Walo says the sky is the limit on his professional career.
"Two or three more wins and I could be on the UFC radar," Walo said. "And with Cage Fury, it's the perfect platform to get to the next level. I love fighting for Cage Fury. I've fought for different organizations, but I'm telling you, they treat you like a real professional."
Said Haydak: "Walo is without a doubt one of our top welterweight prospects. In any other organization in the Northeast, he's their champion. A win against Peclat and he's standing on the doorstep of a much bigger show!"
---
Manny Walo would like to thank the following: his sponsors — Enlistednine Fight Company, Nue Resource Fundings, Sozo Ignite Nutrition Beverage, t5 Nutrition; coaches James Meals and Jamal Patterson and all his teammates at AllStarr BJJ/ Team Renzo Gracie & Ricardo Almeida BJJ; his management company, Spotlight Sports Management; CFFC for giving him the opportunity to continue to fight and grow; and all his friends, family and supporters.
For more information on this card including where to purchase tickets and how to watch online, log on to www.CFFC.tv.
About Cage Fury Fighting Championships
Cage Fury Fighting Championships (www.cffc.tv) is a pioneer in bringing prominent and elite MMA talent to the East Coast. Since CFFC's debut, past and current champions have competed at the highest level. Before they were in the UFC, Jim and Dan Miller were both CFFC champions. That legacy remains the same today. Three current CFFC champions, George Sullivan, Aljamain Sterling, and Charlie Brenneman are currently on the UFC roster. Current UFC fighters Zach Makovsky, Nick Catone, Nah-Shon Burrell, and John Howard have also competed in CFFC prior to their entry to the UFC. Also, CFFC helped jump start the career of internet fighting sensation Kimbo Slice, whose first foray into MMA came in the CFFC cage when he fought former boxing champion Ray "Merciless" Mercer. CFFC continues to thrive as one of the best regional promotions in the world while focusing on treating fighters with respect and giving the fans the ultimate MMA experience.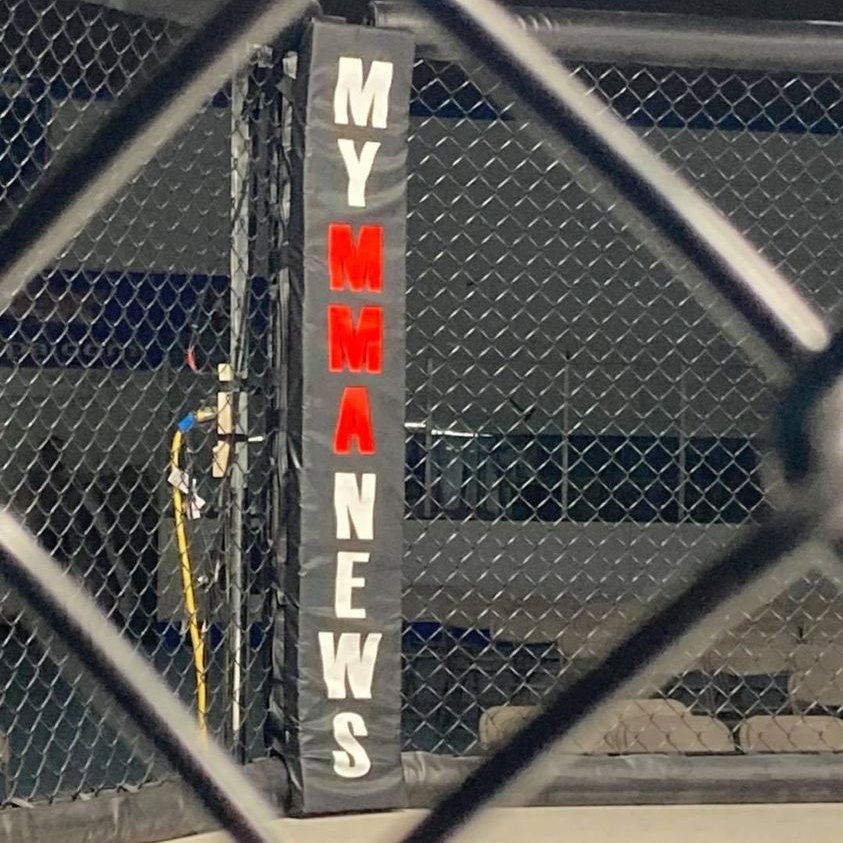 MyMMANews.com – We cover everything from MMA, BJJ, Bare Knuckle, Wrestling, Boxing, Kickboxing, and Judo
News, Opinions, Videos, Radio Shows, Photos and more.