Christina Ricker – When we get in there, I believe it is my domain
Christina Ricker (2-2 pro) will welcome Brigid Chase (4-2 amateur) to the professional side of mixed martial arts competition when the two flyweights meet at VFC 59 on May 18.
She currently trains under coach Eric Turner at Knoxville Martial Arts Academy and is one of five female fighters who train at the gym that will be competing on the Valor Fighting Challenge card next month. Ricker works as an occupational therapy assistant in a school system during the day, manages to also serve as a personal trainer at Frankie's Body Shop, and then get in several workouts of her own on a daily basis.
When asked if she holds an experience advantage over Chase by having four professional MMA bouts to her credit versus her opponent only having only competed as an amateur, Ricker didn't feel that the two really relate once the cage door shuts.
"Not really.  Some people like to think that does have a part in the fight, but I don't think it does.  I don't know all of her background in the different disciplines she has.  For me, I don't have any background in any other discipline when it comes to martial arts.  I just fought Larkyn (Dasch) and it was also her pro MMA debut, she's had a lot more boxing matches than I have.  She's actually competed in boxing.  I don't count them out.  If coach feels like it is a good matchup, then it is gonna be good for me.
Not only does Ricker has more pro MMA experience than Chase, but the upcoming May 18 fight will serve as the fourth fight she has taken already in 2019.
"I guess I just like it (competing)," Ricker said. "I've clicked a little bit more. We've picked up speed in my development as a fighter. We just rarely turn down opportunities and if one comes down the pipeline and I feel that I'm ready, and I can make the weight, then we go for it."
"It was about four years ago when I started," Ricker said.  "I had always watched the sport.  I was really into it.  When the first Ultimate Fighters (reality show) and Strikeforce were out, I was really into it.  I moved to Knoxville and one of my friends said that I should check out this MMA gym called Knoxville Martial Arts.  I called them (the gym) and I was like 'what the hell, I'm going to take a beginner class and try it out. If not, I get to watch fighters train, so that's cool.'  So, I went in and tested it out, fell in love with it, and kept coming back.  Then one day, coach Turner was like 'hey, you should try hitting someone for real inside a cage.' So I tried it, and never went back."
Her husband, James Adcock (3-3), also a professional fighter, also serves as one of her coaches and mentors in the sport.
"I was hesitant to date him because I didn't want to be known as a 'fighter's girlfriend'.  I wanted to be known as a 'fighter.' I told him that when he asked me out.  I was like 'listen, I'm no fighter's girlfriend.'  Sometimes fighters have girlfriends that hang out in the gym but they don't really participate.  They are not taken seriously.  I wanted to be taken seriously."
Ricker set the ground rules to make it known that training and competing for a fight, are what drives her daily grind.  In order to be taken seriously, Ricker spends countless hours preparing for each fight, but even then, admits that you can prepare for battle, but once you are there, things often change.
She says that Coach Tucker doesn't really develop a set game plan for her to produce in the cage.  The style allows for creativity.
"For instance, in this last fight, I threw a head kick. FUN FACT….  I have never thrown a head kick once in practice, ever.  Not once.  Not one time.  Coach was like 'you picked now, of all times to try it?'  But it worked.  I was like 'Look what I can do.'
"I have a loose game plan I guess you could say.  I have an idea of things I would like to accomplish.  I go into all of my fights taking my opponents very seriously.  I try to watch out for things that they are particularly good at but more so, I have certain missions in my mind.  Like 'I would like to land more elbows, or I would like to do this, or that.  I'm not very particular on a person, or an opponent because when we get in there (the cage), I believe it is my domain."
Even with a set game plan for each obstacle in her way, Ricker still has a goal she wants to achieve in 2019.
"Goal would be to hit a pretty big promotion by the end of the year.  I've fought under some really great names so far and I really enjoyed it and I think belong in a high caliber fight.  At this point I think I am just lacking experience as far as how long I've been competing.  This is the first thing I've ever competed in so now I'm taking on jiu jitsu tournaments and I'm not saying 'no' to fights.  We're lining out stuff up so I can get the cage time and the competition experience.  That's kind of what I want out of this year because next year I plan to be in some really big places."
Thanks
"I definitely need to thank Knoxville Martial Arts Academy.  I walked in knowing nothing, now I'm fighting my fifth professional fight.  That's a big deal, especially within three or four years.  That's a huge deal.  I owe them everything, Eric Turner, Taylor Turner, Joey Zonar, all of the head coaches over there.  I owe them a lot.  Coach Frankie, at Frankie's Body Shop.  He runs our strength and conditioning along with Chloe Padilla.  They built me up with strength and endurance and speed."
VFC 59 ticket information available on the Valor Fighting Challenge Facebook page.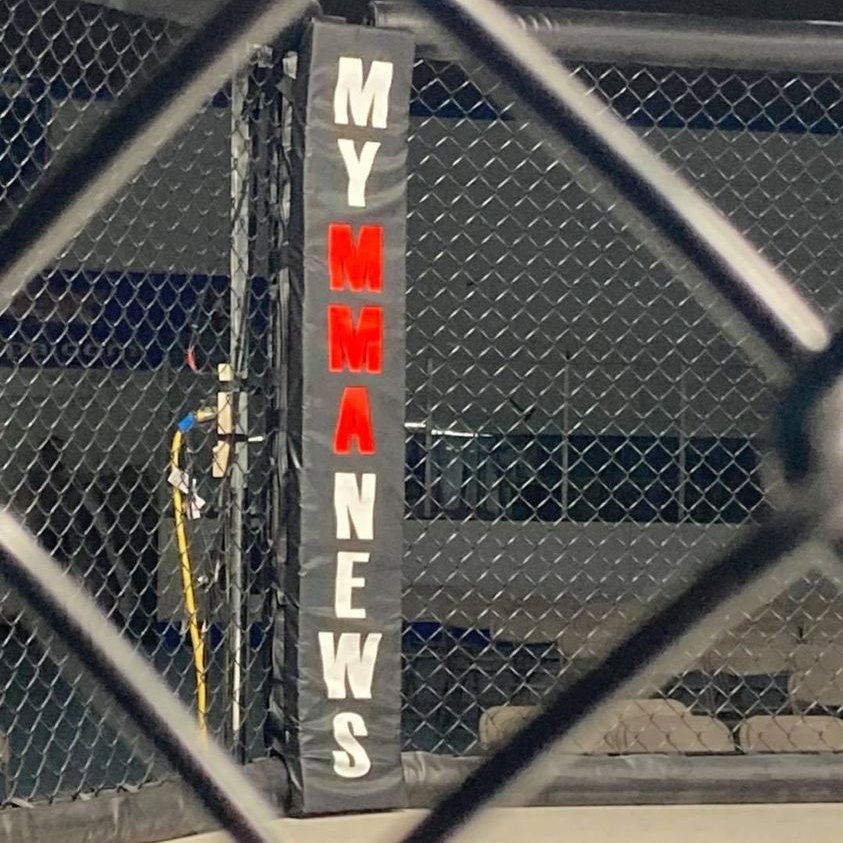 MyMMANews.com – We cover everything from MMA, BJJ, Bare Knuckle, Wrestling, Boxing, Kickboxing, and Judo
News, Opinions, Videos, Radio Shows, Photos and more.