Danny Chavez: "You have to have a fire to fight, you can't just fight because it is your job"
Danny Chavez (9-3) returns to professional mixed martial arts action this Saturday, March 14, after not having competed at all during the 2019 calendar year.  In his come back fight, "The Colombian Warrior" will look to earn the Global Legion Fighting Championship featherweight title, and he will do so in his hometown of Miami, Florida.
"I don't believe they have ever had a featherweight champion for the promotion, so when it is all said and done, I'm going to be their first 145-pound champion," Chavez said.
The last time Chavez stepped into the cage as a competitor was in December 2018 where he earned a first round knockout victory under the XFN banner.  Prior to that, another first round knockout win with Shogun Fights.  Since June of 2016 Chavez has only had a total of six minutes and 58 seconds inside the cage, both fast finishes. Just like in 2019, the 32-year-old fighter did not compete at all in 2017.
"I had back-to-back losses," said of his decision to take a year off for the first time in his career.
"In the first loss, I was fighting for a title for Fight Time, and I was very upset about that fight.  I went ahead and took another fight, very emotional.  I wasn't thinking.  I lost that fight too, and I should have never taken it.  I felt like I was not all there yet.  After that I said to myself 'you know what, we have to make another move.  In this sport sometimes you have to have a fire to fight, you can't just fight because it is your job.'  You can't just fight because you feel obligated.  You have a reputation.  Especially me here down in Miami, I have a big reputation here.  People are always asking me 'when are you going to fight?'  I would always say 'I'm fighting pretty soon.'  But truth was, I wasn't always feeling it.  Then the fire came back.  I started coaching and ever since I took these young fighters under my wing it built this fire again.  I am a really competitive person.  I just needed a little push."
Danny Chavez firmly believes that there should be a purpose in competition, not just fighting to fight.  In speaking with him, he knew the exact date of his professional debut, more than 10 years ago.
"February 4, 2010" he said.  "I fought Nelson Lopez for G-Force, and we were the first fight of the night.  I remember Hector Lombard was headlining the card.  I feel like throughout my 20's, I was on my way to get there, but there were a lot of ups and downs.  This career is really tough, lots of ups and downs, not just in fighting itself, but then you add life to that as well.  After the losses and I took time off.  I was renting a room from a Colombian couple.  I didn't have a car, I didn't have a job.  There was a lot of negative in my life.  I had to see a turnaround.  I got my own my place.  I got a car.  I got a job.  All I needed was a little push."
When Danny Chavez steps into the cage on Saturday, he will also be celebrating his 33rd birthday.  While he does not have any children of his own, Chavez has a huge support to keep him motivated.  He is one of 11 children.  Of the 11, he and one brother are the only two in the bunch that do not have children, making him an uncle several times over.
The GLFC featherweight title fight will serve as the night's main event, a spot Chavez is all too familiar with.
"When I first started fighting I was nervous. I didn't know how to approach that situation," Chavez said of fighting in front of his hometown crowd.  "Now that I am older, after these last two wins, I'm still the hometown favorite and I was fine with it.  This is my sixth main event.  Half of my fights I have been the main event.  I'm used to this.  The only thing that is at stake is that I cannot take an L (loss) anymore.  When I was in my 20's, I'm not saying I wanted it or I accepted it, but you could redeem yourself really fast.  You had time.  When I was 25, I said 'shit, I have 10-12 more years in the sport.'  Well, I'm turning 33.  Every fight counts.  Every fight has to be a W (win)."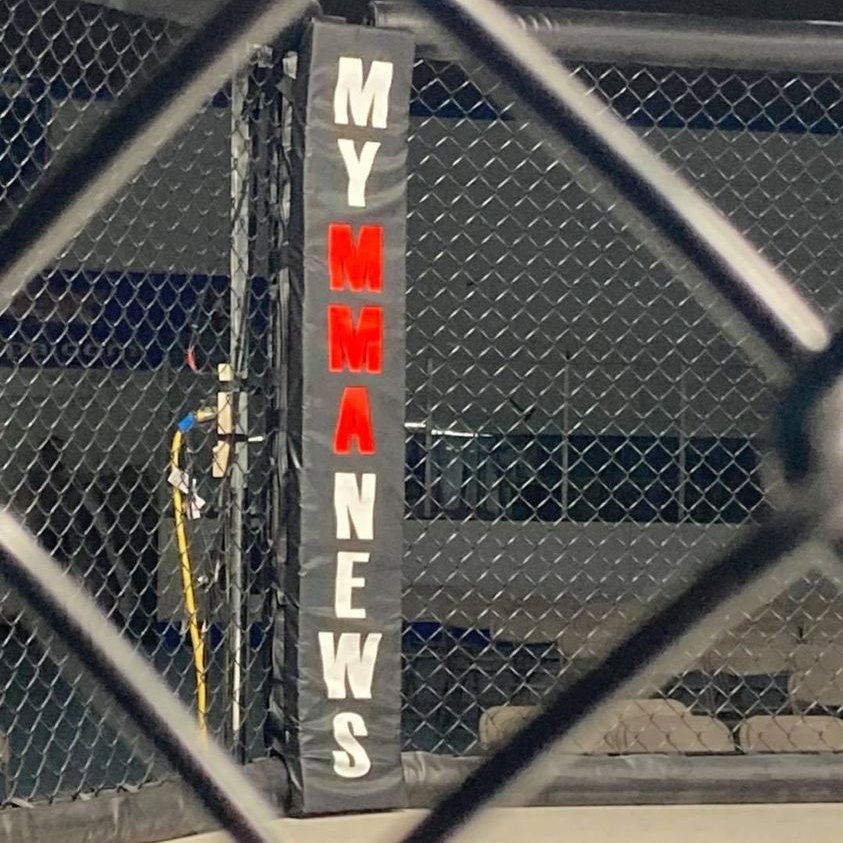 MyMMANews.com – We cover everything from MMA, BJJ, Bare Knuckle, Wrestling, Boxing, Kickboxing, and Judo
News, Opinions, Videos, Radio Shows, Photos and more.