Dustin Pague – "Getting back in the UFC is a long-term goal. Focused on July 12"
Former Ultimate Fighter contestant and UFC fighter, Dustin Pague, hit a minor bump in the road, going 0-4 in his last four fights, eventually being released from contract with the organization earlier this year.  That however, does not stop the will and determination "The Disciple" is putting forth on his path to once again return to the octagon.
His first step in the process will be July 12 at Victorium MMA, Episode III on July 12.  The event will be held at the Abindon Ruritan Club in Hayes, Virginia.  Standing on the opposite side of the cage will be D'Juan Owens (9-7-1).
MyMMANews.com spoke with Pague earlier today.
MyMMANews – You are fighting in the main event of Victorium – Episode III on July 12 in Hayes, Virginia. You are going to be the hometown favorite in this fight. What are the nerves like when you go into a headlining fight like that in your backyard?
Dustin Pague – "It kind of goes both ways. You are pumped up because you are winning the crowd and have their support. But I'm also hard on myself, probably harder than I should be. You always want to do well with friends and family watching in the crowd, but as you know I've had over 30 fights now (11-9 as pro) (7-4 as amateur). It's kind of second nature to me."
MyMMANews – You have fought at bantamweight, featherweight and lightweight. This fight is featherweight I believe right? Is that where you are most comfortable? How much are you cutting to get there?
Dustin Pague – "Yeah it's at featherweight. I'm going to find out how comfortable I am. All my UFC fights including on the Ultimate Fighter were at 35. I had a big cut to get there. I've taken a lot of fights on short notice and had to cut. Usually I walk around in the high 50's and cut a lot of water weight but I've been doing it for a while and know how to do it. I'm excited to see how I am going to be and how I will adjust."
MyMMANews – This is your first fight since parting ways with the UFC. You did some time on the Ultimate Fighter television show and you had six fights with the organization, unfortunately you only found success in one of them but they were all entertaining fights. You obviously want to get back on track and get a win under your belt. What does Dustin Pague do on July 12 to ensure victory?
Dustin Pague – "I just want to take it one fight at a time. The long term goal is to get back into the UFC but I want to get back to loving the sport, and having the drive to do well. I love the sport. I fight my heart out regardless. I want to get back on the track of just winning. It's fun being entertaining but I want to build my confidence first. UFC is the long term goal."
MyMMANews – You were scheduled to fight Noe Quntanilla in this coming bout, a fighter who had lost 11 straight fights, now you are fighting D'juan Owens, a fighter coming off a TKO win just about a month ago. Does that change your confidence level at all knowing you were going into a fight against a guy you were almost certain to defeat with 11 straight losses compared to fighting a dangerous striker like Owens?
Dustin Pague – "It helps me I think. I like to think that I rise to the occasion when fighting someone of good quality like Owens. Makes the win better when you can beat someone with talent. It fires me up. Allows me to perform better. I like this fight, Owens looks like a tough, talented fighter."
MyMMANews – Are you doing anything differently in your training for this bout now that your opponent has changed? Who are you training with?
Dustin Pague – "I focus on all areas of fighting. It changes the game plan a bit whereas Noe would have tried to take me down and get the fight to the ground and I think Owens is going to want to stand and bang with me. It's going to be a more exciting fight I think.   I'm training at my main gym at Unrivaled Athletics and also sharing time with my home gym that I start Disciple MMA."
MyMMANews – Obviously the goal is get back into the UFC because it is the biggest stage of them all in MMA. How long do you think it will take you to get back to that playing field where the UFC might give you a call again?
Dustin Pague – "They can call me at anytime and I will be ready but like I said, long term goal. Sean Shelby wants to see me get on a win streak, get two to three or four wins. I want to build my confidence back up and get back in there but I'm not in a rush."
MyMMANews – As already mentioned you were on the Ultimate Fighter and you competed and lost against now UFC bantamweight champion T.J. Dillashaw. Dillashaw shocked the world when he beat Renan Barao winning the title not long ago. Here is a two part question. First, looking back at that fight would you have expected that the T.J. you fought would ever be world champion? And second, do you think if you two fought again you could beat him, or is he really the best 135 pounder on the planet right now?
Dustin Pague – "I actually did. I actually did think he would absolutely be a champion. With his wrestling pedigree, I could tell he was a great athlete and was gonna go far. He is going to do really well. He already is. He's the champion. I think he's going to hold on to it for a long time. I'm proud of him. As far as fighting him again, he's the best right now. I'd love to fight a champion at any time and wouldn't turn it down if offered. I don't think anyone would. The goal is to be champion so obviously you have to beat the champion. I think if you are in the sport and you don't think you can beat the champion you aren't doing enough and you are doing something wrong. Eventually yes I would like to rematch him, but not now."
MyMMANews – Do you have any sponsors or anyone you want to thank or mention?
Dustin Pague – "First of all I want to thank my Lord and Savior, Jesus Christ, who makes all things possible. I want to thank my wife Jaci. All my friends and family and training partners, Scott Howard, Chris Merritt and Beyond Strength Performance, Darrell Horcher, Aaron Bicking and everyone at Unrivaled Athletics."
For more info visit http://www.dustinpague.com
Follow Dustin Pague on Facebook at http://www.facebook.com/pages/Dustin-Pague/240861929272324
Like Disciple MMA on Facebook at http://www.facebook.com/DiscipleMMAAcademy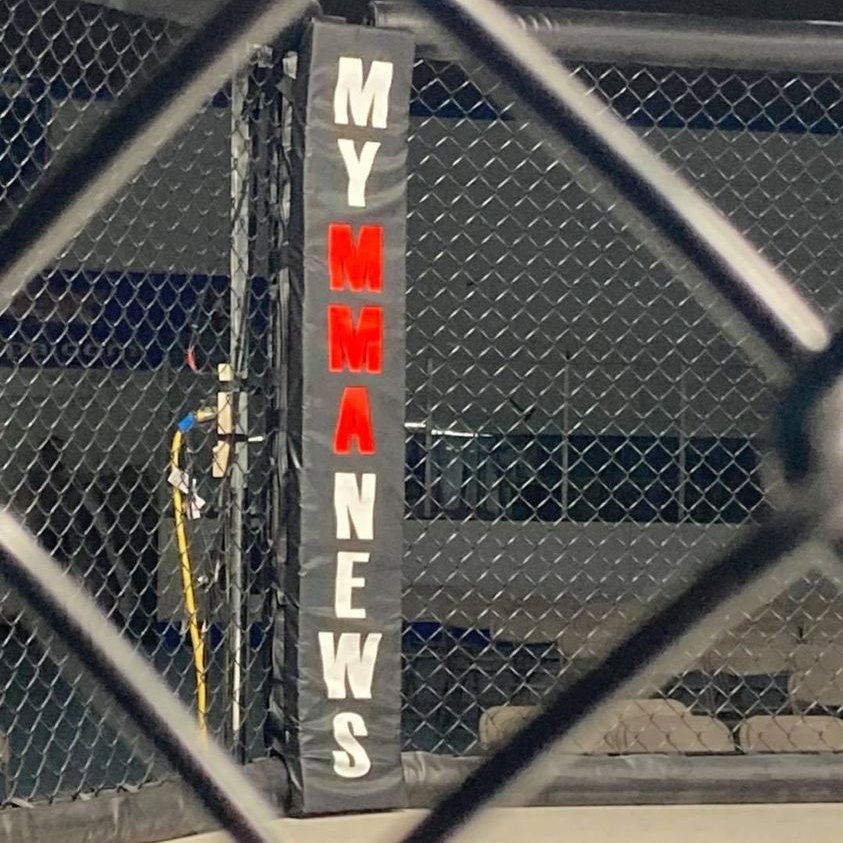 MyMMANews.com – We cover everything from MMA, BJJ, Bare Knuckle, Wrestling, Boxing, Kickboxing, and Judo
News, Opinions, Videos, Radio Shows, Photos and more.