Fight2Win – F2W 234 Albuquerque, New Mexico – Live Stream
On July 28th F2W 234 is live on FITE+ straight from Albuquerque, New Mexico. The fight card has more than 40 matches and you can check them below:
5:00pm – 6:10pm Matches from 1 to 10
6:10pm – 7:20pm Matches from 11 to 20
7:20pm – 8:25pm Matches from 21 to 30
8:25pm – 9:52pm Matches from 31 to 40
9:52pm – 10:20pm Matches from 41to 42
*fight card subject to change
The event streams like at 8pm ET. Order and watch below:
Everton Celio de Souza Teixeira 42 Estevan Martinez
Denilson Rogerio Silva Bischiliari 41 Craig Ansbach
Mike Diaz 40 Luis Castillo
Andres Archuleta 39 Gerald Rivera
Clemente Narvaiz 38 Robert Zamora
Dakota Moore 37 Joshua Montoya
Kar King 36 Damion Altamirano
Matt Philibeck 35 Ryan Alberdi
Rudy Fields 34 Thomas Stevenson
Jesse Tafoya 33 Trevor Polhamus
Eric Buck 32 Sean Joseph
Noah Earle 31 Joshua Lucero
Meaghan Penning 30 Michele Doyle
Kolby Gonzales 29 Daimin Colon
Jared L'Esperance 28 Juajn Gonzalez
Maggie Jones 27 Natasha Druggan
Natalya Speece 26 Estrella Ramirez Gomez
Austin Ford 25 Daniel Robertson
James Harris 24 Donald Rosenow
Daniel Kolson 23 Benjamin Herrera
Alex Soria 22 Robert Skorheim
Catherine Jiron 21 Kayleen Sanchez
Sherwin Price 20 Isaiah Garcia
Cole Griego 19 Imanhol Garcia
Jesse Moorhouse 18 Carlos Salisbury
Heather Brownell 17 Amanda Jones
Nick Verzosa 16 Christopher Ibarra
Dwight Maters 15 Anthony Archibeque
Uriel Pedroza 14 Christopher Walker
Chad Harder 13 Lyean Varela
Martin Lewis 12 Manuel Najera
Esteban Nichik 11 Emilio Gonzales
Lee Gill 10 Jon Merino
Tony Delaney 9 Ray Vaiza
Maya Janell Wood 8 Sirin Minner
Kat Paes de Barros 7 Itzayana Escalante
Ivan Arenivas 6 Shai Gonzales
Benjamin Solar Martinez 5 Damian Patricio Rodriguez
Khalil Contreras 4 Scott Bell
Justin Lopez 3 Levi Robison
Nathaniel Roth 2 Nicholas Aragon
Esai Dimas 1 Ryan Nguyen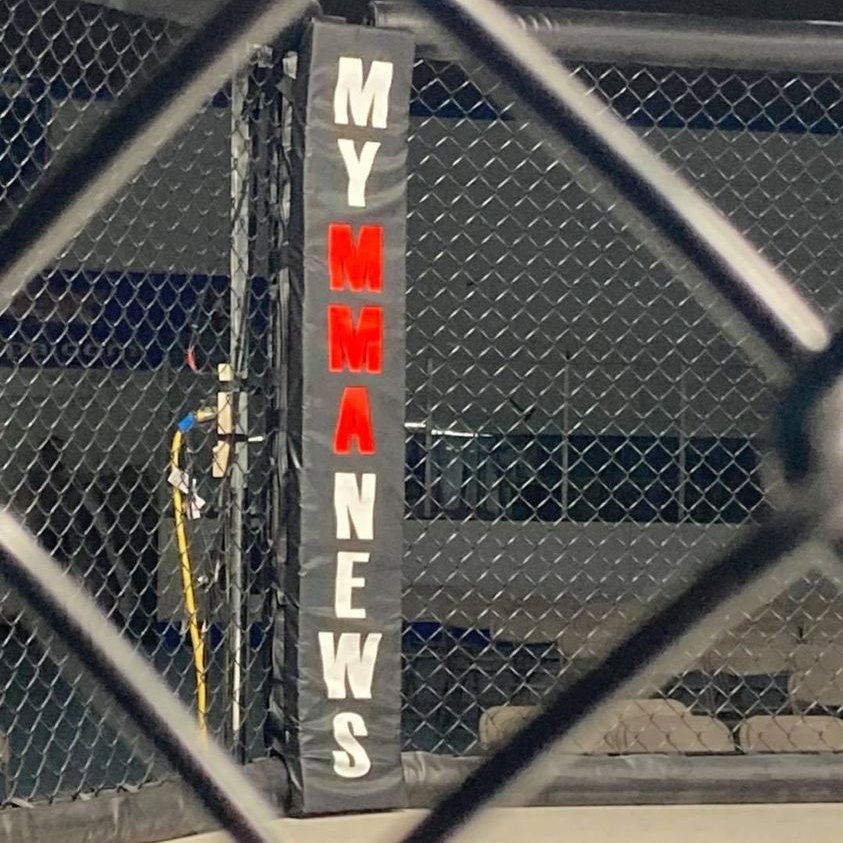 MyMMANews.com – We cover everything from MMA, BJJ, Bare Knuckle, Wrestling, Boxing, Kickboxing, and Judo
News, Opinions, Videos, Radio Shows, Photos and more.