#FlyHighNicholas – Nick Catone to open new 30,000 sq. ft. facility in memory of son
Without a shadow of doubt, 2017 was the worst year in the life of 36-year old, former UFC fighter, Nick Catone.  The famed New Jersey based fight, and wife Marjorie, lost their 20-month old son Nicholas in May of this year.  The Catone family endured a pain that no parent should ever have to experience.
Each day since his son's passing, Nick has posted a memory, whether it be a photo, story, or video.  From the perspective of an outsider looking in, it has been difficult to not feel saddened each time a post comes across your newsfeed.  As heartbreaking as it is to see, the pain the Catone family experiences on a daily basis, is much greater.
Throughout the months of anguish, Catone has tried find some sort of shining light, a glimmer of hope.  Today, the martial artist who housed a massive training facility in Brick, New Jersey, announced that he has found an even larger facility, and will be honoring his son Nicholas with the opening of a new 30,000 square foot location.
Nick Catone's Facebook post below:
"As everyone know's 7 months ago my world was flipped upside down and most days I don't feel like getting out of bed. My daughter Madeline and fighting for my son Nicholas is what keeps pushing me everyday to keep going. I want to thank everyone for all their support through this horrific time in my life. Everyday is now a struggle. I want to thank all of our members and coaches over the years for being a part of NCMMA making it the gym it is today. Before Nicholas passed away I had started plans on something big that was a dream of mine for a long time but when my son passed away it all came to a stop and I wasn't sure if I was going to continue pursuing it. I felt like I've worked so hard my whole life to get to where I am today and it was all pulled right out from under me. Without your family nothing really matters. I thought about things for another week or so then decided to keep going for my daughter Madeline and also in Memory of Nicholas. I'm happy to announce that today i made the biggest purchase of my life buying the old WOW building in Brick and NCMMA now has its final home. I have decided to name the building after my son in his memory. The building is over 30,000 Square ft. Some pictures of the 12,000 square foot MMA portion of the gym are attached include 8,000 square foot of mats, two 30 foot Octagons, Boxing ring, and new bag rack system. The plans on the other 18,000 square foot are still in the works but will include, full men and women lockerooms with showers, daycare room, 5,000 square foot weight training area with all brand new life fitness weights and cardio machines, 3,000 sq ft cardio kickboxing room with bag rack holding over 50 heavy bags, smoothie bar, pro shop, lounge area, 5,200 square ft of rental space and 1,800 square ft of fighter dorms upstairs. I plan on opening the doors summer of 2018. #flyhighnicholas✈️💙 I love you, I'll stop fighting for you and I'll never let you be forgotten. #ncmma"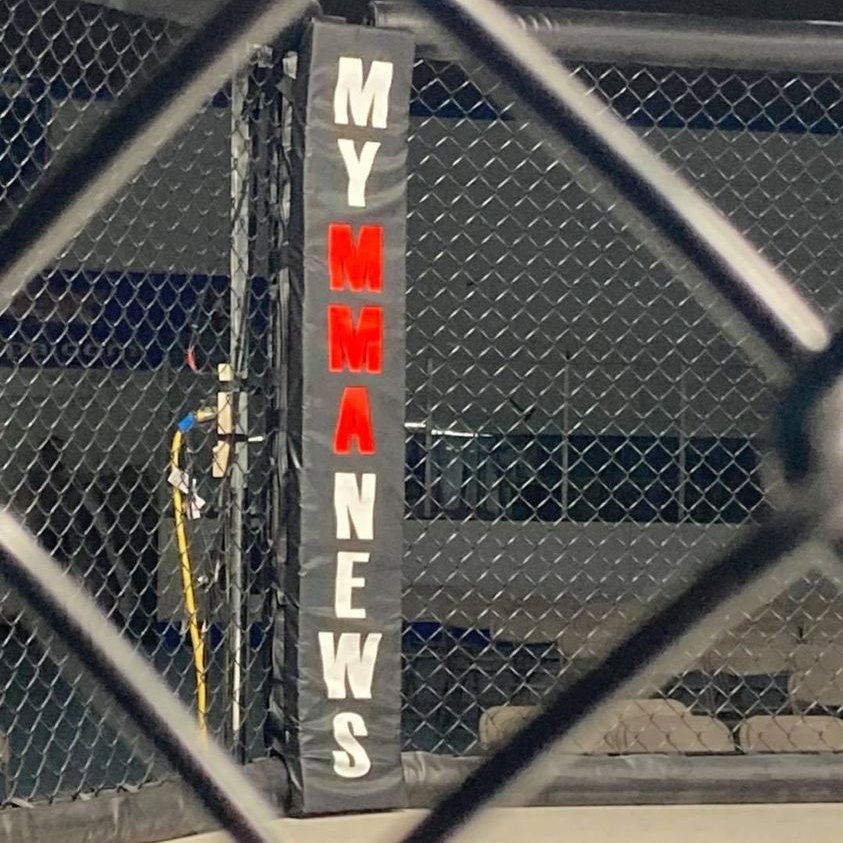 MyMMANews.com – We cover everything from MMA, BJJ, Bare Knuckle, Wrestling, Boxing, Kickboxing, and Judo
News, Opinions, Videos, Radio Shows, Photos and more.