GLORY 31 & GLORY 31 SuperFight Series Weigh-in Results
GLORY 31 & GLORY 31 SuperFight Series Weigh-in Results
On Friday, June 24, GLORY hosted the weigh-ins for GLORY 31 Amsterdam and GLORY 31 SuperFight Series, streamed live via the official GLORY Facebook page from Steigenberger Airport Hotel in Amsterdam.
The five-fight card for GLORY 31 Amsterdam airs live tomorrow on ESPN3, Saturday, June 25 at 1:30 p.m. ET and will be replayed on ESPN2 Sunday, June 26 at 8 p.m. ET.
The five-fight card for GLORY 31 SuperFight Series airs live tomorrow on UFC FIGHT PASS at 4 p.m. ET.
Please find the results and a few photographs of today's weigh-ins below:
GLORY 31 AMSTERDAM WEIGH-IN RESULTS
Lightweight Title Headline Bout:
Robin van Roosmalen (152.1 lb / 69 kg) vs. Sittichai (153.2 lb / 69.5 kg)
Heavyweight Co-Headline Bout:
Ismael Londt (245.8 lb / 111.5 kg) vs. Hesdy Gerges (235.7 lb / 106.9 kg)
Welterweight Contender Tournament Bout:
Yoann Kongolo (168.9 lb / 76.6 kg) vs. Harut Grigorian (168.7 lb / 76.5 kg)
Welterweight Contender Tournament Bout:
Murthel Groenhart (168.2 lb / 76.3 kg) vs. Karim Benmansour (166.9 lb / 75.7 kg)
GLORY 31 SUPERFIGHT SERIES WEIGH-IN RESULTS
Light Heavyweight Interim Title Headline Bout:
Mourad Bouzidi (207.9 lb / 94.3 kg) vs. Zack Mwekassa (206.4 lb / 93.6 kg)
Featherweight Co-Headline Bout:
Saenchai PKSaenchaiMuayThaiGym (141.1 lb / 64 kg) vs. Eddy Naït-Slimani (142.9 lb / 64.8 kg)
Super Bantamweight Bout:
Isis Verbeek (121.5 lb / 55.1 kg) vs. Irina Mazepa (121.7 lb / 55.2 kg)
Lightweight Bout:
Josh Jauncey (152.8 lb / 69.3 kg) vs. Anatoly Moiseev (154.3 lb / 70 kg)
Welterweight Bout:
Eyevan Danenberg (169.3 lb / 76.8 kg) vs. Máximo Suarez (168.4 lb / 76.4 kg)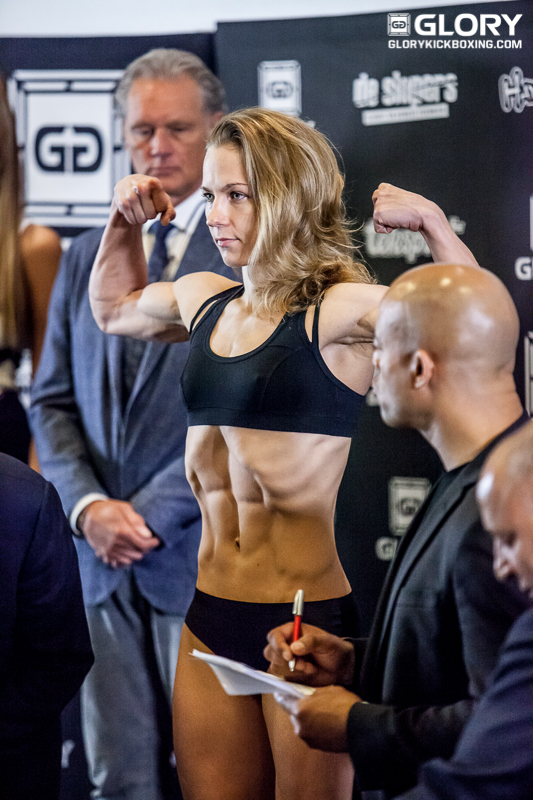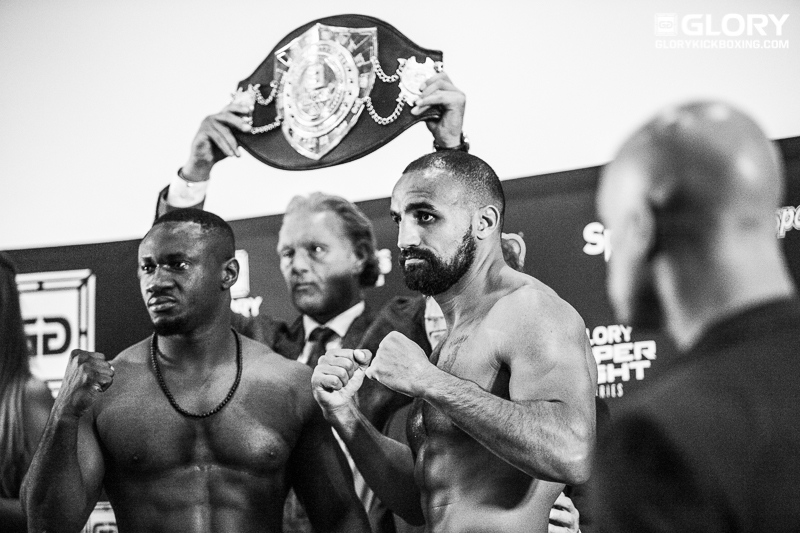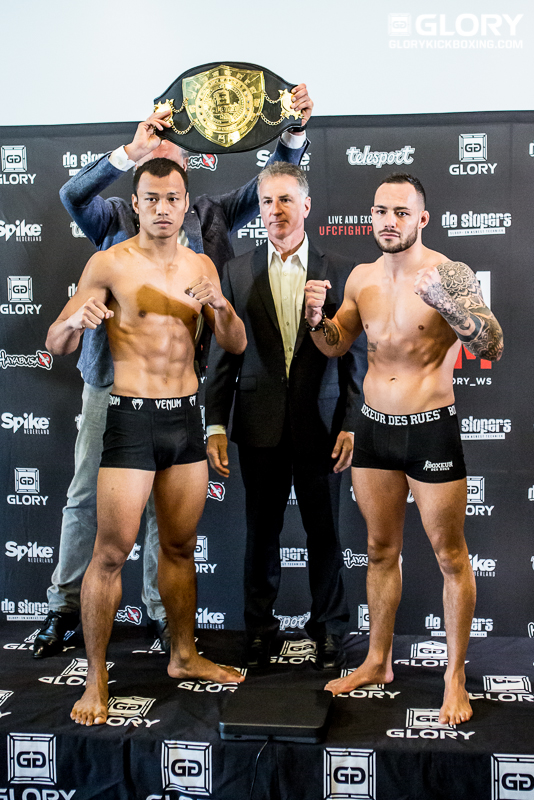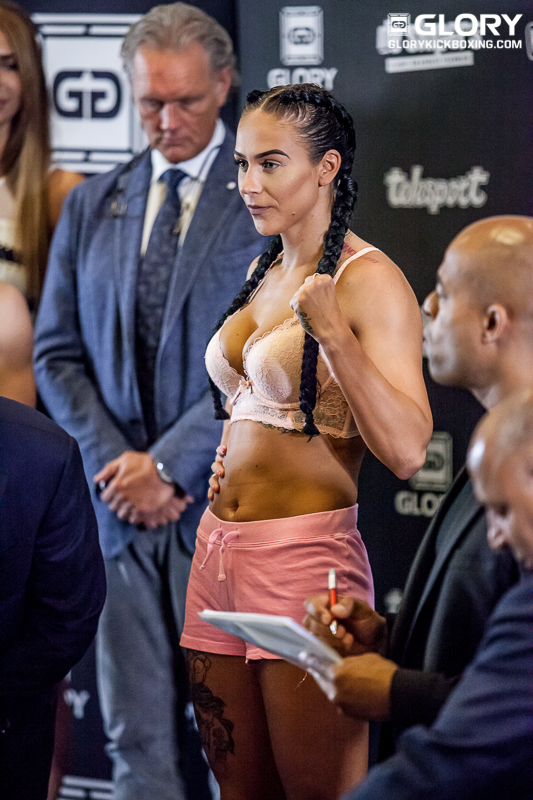 Follow MyMMANews.com on Social Media
The following two tabs change content below.
Founder of MyMMANews.com - After writing for Ultimate MMA magazine and serving as the editor for U.S. Combat Sports, both of which went on hiatus, I decided to venture out on my own and enlist a staff of writers and photographers that could help me achieve my goal of telling stories that would otherwise go untold. We pride ourselves in taking a deeper look into the fighter, and understanding what makes them tick. - #1 Dad, Marine Corps Veteran, 80's and 90's Pro Wrestling Fan, MMA Commentator, Beer Lover, and avid movie watcher. Seriously..... I watch a lot of movies.
Latest posts by Eric Kowal (see all)