IMMAF Welcomes Indonesia Committee For Martial Arts (KOBI)
"It is a great enabler for KOBI that it is recognised and empowered by Indonesia's Ministry of Youth and Sports."
The International Mixed Martial Arts Association (IMMAF) is proud to accept the membership of the Indonesia Committee for Martial Art Sports, known as KOBI (Komite Olahraga Beladiri Indonesia).
KOBI was established in Jakarta, Indonesia, on November 17, 2015 for the coordination and development of Indonesian MMA at regional, national and international levels. KOBI is a member of the Indonesian Professional Sports Agency (BOPI) under the national Ministry of Youth and Sports, a body mandated to supervise and commission all professional sports activity in the country, including MMA.
With 70 registered MMA clubs, KOBI has administrative representation at national, provincial and district levels. The federation managed and sanctioned more than 80 national bouts in Indonesia in 2016, and over 200 national bouts in 2017. KOBI has also educated and licensed more than 50 referees at nationwide training camps.
ONE PRIDE, sanctioned by KOBI and broadcast on tvOne (the country's largest sports television broadcaster), has made its mark as Indonesia's flagship MMA platform. Its first audition in January 2016, drew 165 competitors, while its third in February 2017 attracted as many as 488, marking significant growth. 1000 MMA athletes in total have been auditioned for ONE PRIDE, and KOBI estimates a total of 10,000 MMA participants across Indonesia.
Headed by Chief Executive, Mr. Anindra Ardiansyah Bakrie, KOBI issued the following statement:
"KOBI believes that MMA competition can play a leading role in forming the physical and spiritual character of a nation. Therefore, KOBI is committed to supporting government policy and programmes that harness the social benefits of MMA in Indonesia. Indonesia has a rich history in martial arts, and KOBI intends to build on this strong platform to improve the visibility, acceptance and grass root support that is aimed at fostering a healthy environment for MMA competition nationwide"
IMMAF Member Services Manager, Gosha Malik, commented:
"We are proud to welcome KOBI to the IMMAF family. It is a great enabler for the federation that it is recognised and empowered by Indonesia's Ministry of Youth and Sports. This has already helped bring about impressive progress in the development of MMA in the country. I look forward to a fruitful working relationship."
IMMAF President Kerrith Brown added:
"In embracing KOBI, IMMAF welcomes its 14th representative in Asia – a hugely fertile region for the growth of MMA. With IMMAF's Asian Open, first Junior World Championships and 2018 World Championships all taking place on the continent this year, I anticipate a strong Team Indonesia making its debut on the IMMAF platform. I look forward to KOBI's valuable participation in the IMMAF movement."
About IMMAF:
The International Mixed Martial Arts Federation is the international democratic body for the sport of MMA, representing MMA's stakeholders across 65 nations worldwide. Founded from within the MMA community for the MMA community, the purpose of the IMMAF is to protect and further the development, recognition and regulation of the sport of MMA on all levels, enabling international competition through its family of non-profit, democratic national federations. For more information visit immaf.org
About KOBI:
KOBI (Komite Olahraga Beladiri Indonesia) or the Indonesia Committee for Martial Art Sports, was established in 2016 to improve, organise and coordinate all mixed martial arts sports activities throughout Indonesia. Its vision is to build and restore Indonesia's national pride as the Asian tiger and build Indonesia's MMA industry and champions to achieve in international competition. KOBI is committed to conduct professional MMA development programs and clinics to improve the quality and reputation of MMA in Indonesia, with a longterm view to promoting Indonesian MMA Athletes on the world stage. www.kobi.or.id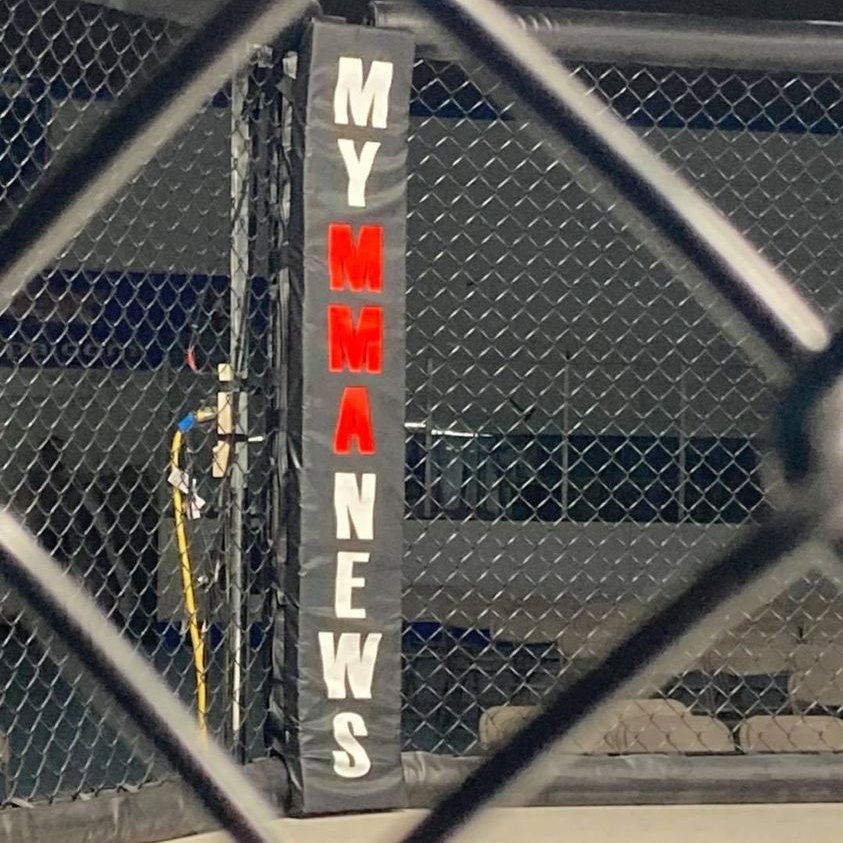 MyMMANews.com – We cover everything from MMA, BJJ, Bare Knuckle, Wrestling, Boxing, Kickboxing, and Judo
News, Opinions, Videos, Radio Shows, Photos and more.