Its True, Its True, Bellator MMA Signs Former WWE Star Kurt Angle
IT'S TRUE! IT'S DAMN TRUE! – BELLATOR MMA SIGNS FORMER WWE AND CURRENT TNA SUPERSTAR, OLYMPIC GOLD MEDALIST KURT ANGLE

ANGLE SET TO JOIN THE ALREADY-AWESOME 'BELLATOR MMA FAN FEST' AT DAVE & BUSTER'S ON NOV. 5 AND ATTEND 'BELLATOR 145' ON NOV. 6 AT SCOTTRADE CENTER IN ST. LOUIS

Fan Fest is exclusively for Bellator Nation Members only, becoming an official Bellator Nation Member is simple and FREE. Click here to register and RSVP to Fan Fest.

CLICK HERE TO GET PUMPED FOR THE NEXT 10 HOURS
 Santa Monica (Oct. 28, 2015) – On November 5, combat sports fans from all around the country will converge on the Dave & Busters in Maryland Heights, Missouri for the "Official Bellator Fan Fest," where they can meet several of their favorite athletes and receive photos and autographs.
Bellator officials announced today that TNA superstar, former WWE superstar and Olympic Gold Medalist Kurt Angle will join the epic line up, which is already packed with star power the likes of Kimbo Slice, Liam McGeary, Royce Gracie, Ken Shamrock and Tito Ortiz.
WHAT:                     Bellator Fan Fest at Dave & Buster's
Fans of all ages are invited to Dave and Buster's in Maryland Heights, MO to meet and receive autographs from some of the greatest and most popular MMA fighters of all time. Fans will also have the opportunity to win tickets and great prizes, as well as snap a photograph with the Bellator ring girls.
Fan Fest is exclusively for Bellator Nation Members only, becoming an official Bellator Nation Member is simple and FREE. Click here to register and RSVP to Fan Fest. If you are already a member of Bellator Nation you will receive an email invitation to RSVP.
WHERE:                  Dave & Buster's 13857 Riverport Dr. Maryland Heights, MO
WHEN:                    Thursday, Nov. 5 at 8 p.m. CT

WHO:                       Kurt Angle was a Pennsylvania High School State Champion Wrestler, and an All-State linebacker on the Mt. Lebanon High School Football team. The two-sport star pursued wrestling at Clarion University's D-1 program, where he collected a slew of accolades including one National runner up, two National Championships, three All-American honors, and countless additional championships.
After college, Angle won gold at the FILA Wrestling World Championships and began training for the 1996 Olympic games under the tutelage of Dave Schultz at the Foxcatcher Club before his highly publicized murder. After Schultz's death, Angle would leave Foxcatcher and join the Dave Schultz Wrestling Club in his memory.
When the Olympic trials concluded, Angle had earned his spot to compete in the Olympics, but suffered two fractures of his cervical vertebrae, two herniated discs and four pulled muscles in the process. With five months to rest and rehab, Angle would win his Olympic gold medal in the 90-100 kg division.
After winning the gold, Angle parlayed his wrestling skills into an amazing career in professional wrestling in several organizations such as TNA, ECW, NWA, WCW, IGF and most notably the WWF/WWE.
Angle is the only professional wrestler in history to have won championships in WWE, WCW, TNA and IWGP, totaling an impressive 13 World Championships and 21 total championship belts.  In 2010, Dave Meltzer's "Wrestling Observer Newsletter" named Angle the "Wrestler of the Decade" for the 2000s.

There is only one Kimbo Slice. The unmistakable bearded brawler achieved fame through a series of street fights that garnered extreme levels of attention on YouTube. After parlaying his fame into an MMA career, Kimbo exploded onto the scene and became one of the sports most popular stars of all-time.  Kimbo has been the focal point of the first and third-most watched MMA fights in the sport's history. This past June in St. Louis, his fight against Ken Shamrock shattered Bellator MMA's viewership records.
The first British World Champion in the history of MMA will always be Liam McGeary. At 6'6 the towering fighter has achieved notoriety around the world with his impressive skillset which has seen him end fights with impressive knockout power as well as jiu-jitsu prowess.  Currently undefeated at 11-0, the future is bright for the Bellator MMA Champion. Most recently, McGeary defeated fellow Fan Fest participant Tito Ortiz in the main event of the groundbreaking "Bellator MMA: Dynamite 1."

The name Gracie is synonymous with MMA, and that is largely in part to Royce Gracie, the man who is considered to have invented the sport as we know it today.  The winner of the first several UFC events, Gracie would dismantle multiple opponents in a single night, many of whom were much larger than him.  For many years there was no answer for the Gracie jiu-jitsu technique that he brought into a fight.  Today, it's hard to find an MMA fighter who hasn't trained in the art of jiu-jitsu.
Often referred to as "The Godfather" of MMA, Ken Shamrock is a pioneer of the sport, and introduced an incredible brand of MMA that helped shape the sport into what it is today. With incredible suplexes and leg locks, "The World's Most Dangerous Man" always made for must-see TV.  His heated rivalries with guys like Royce Gracie and Tito Ortiz generated incredible buzz, and helped popularize the sport.  His fight with Tito Ortiz was at one time the second-most watched MMA fight of all time.

 "The People's Champion" Tito Ortiz is a fan-favorite all over the world.  The former UFC Light Heavyweight Champion was one of the toughest competitors in the cage.  Utilizing his wrestling background, Ortiz was a grinder who defended his title an impressive five times.  Always with a flare for the dramatic, Ortiz had intense rivalries in the cage with guys like Ken Shamrock, as well as outside the cage with UFC President Dana White.

FIGHT INFO:           "Bellator 145" features two world title bouts. Patricio "Pitbull" Freire (24-2) defends his featherweight strap against Daniel Straus (23-6) and Will "Ill Will" Brooks (16-1) meets submission specialist Marcin Held (21-3), with the 155-pound belt on the line. The event will also feature a trio of Missouri natives with Michael Chandler (13-3), who fights David Rickels (16-3, 1 NC); heavyweight Bobby "The Dominator" Lashley (13-2) who looks to avenge a previous loss on his record when he finally meets James Thompson (20-14) in a rematch; and Justin Lawrence (8-2) who meets Emmanuel Sanchez (11-2).
Tickets for "Bellator 145," which start at just $30, are on sale now at Ticketmaster.com and at the Ford Box Office at Scottrade Center. Doors for the event open at 5:00 p.m. CT local time, and the first contest takes place one hour after.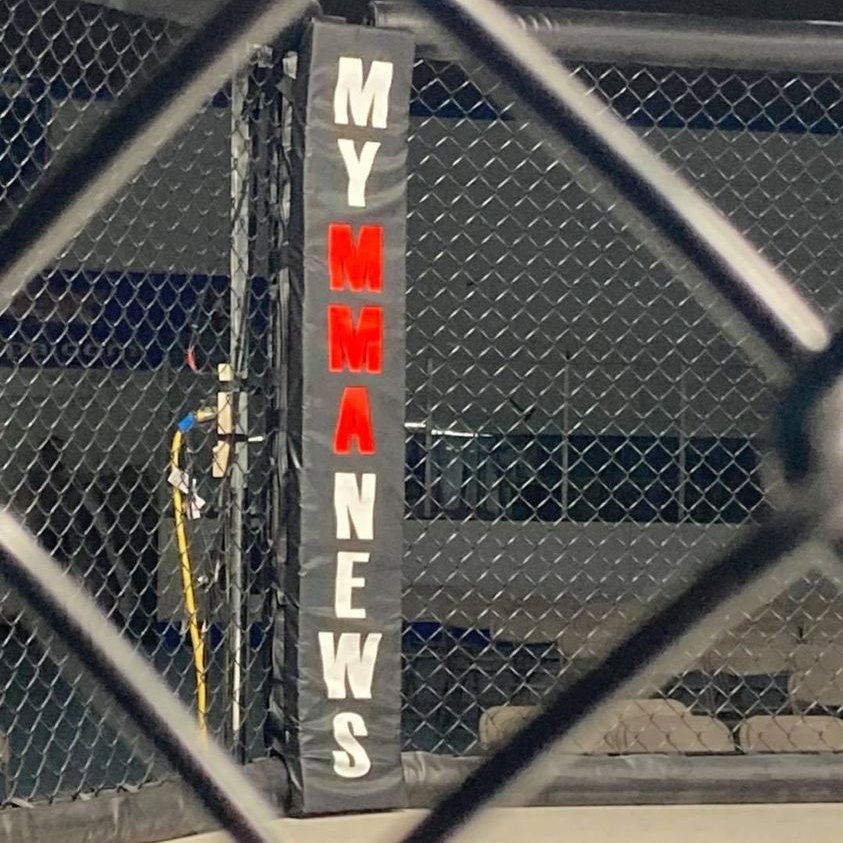 MyMMANews.com – We cover everything from MMA, BJJ, Bare Knuckle, Wrestling, Boxing, Kickboxing, and Judo
News, Opinions, Videos, Radio Shows, Photos and more.