Jason Jackson – If ref didn't step in, ambulance would have to get him out
Jason Jackson – If ref didn't step in, ambulance would have to get him out
I spoke with the brand new Titan FC welterweight champion Jason Jackson earlier today to get his take on capturing the belt live on UFC Fight Pass and his thoughts on the stoppage.  We also touch on his plans now that he holds belts in two different organizations, how training partner Rashad Evans is doing, Blackzilian rumors, and more.
MyMMANews – Jason, You defeated Dhiego Lima this past Friday night at Titan FC 42 via first round TKO. First, I want to say congratulations on the victory, what have the past couple of days been like for you?
Jason Jackson – "It's been a regular day to day, regular day, nothing's changed."
MyMMANews – Let's get into the fight. As I said, first round TKO just about 2 minutes in so there is not really much to break down but you knocked Lima down with a punch, and you were able to follow it up with a more shots. To some it looked as if he was getting back up and able to defend himself but the referee called an end to the fight. Some are saying it was a controversial ending, what are your thoughts on the fight?
Jason Jackson – "I felt like if the referee didn't step in, he would have been cold, maybe like the ambulance would have had to get him out of there because his leg went stiff and as I did go to throw the next shot, the referee did push me off and that's when he caught his consciousness and rolled back up holding his head to check to see if it was still on his body cause you know, I don't know, I lost it there."
MyMMANews – Now in your post fight interview the Jason Jackson that I know and love came out. Some like it, some don't. I personally love it. You did not hesitate to hold back any punches, stating that you would jump right in there for Donald Cowboy Cerrone or Matt Brown at this coming weekend's UFC 206 card. What prompted that? You just won the Titan belt and right away you are talking about filling in on a UFC fight.
Jason Jackson – "Once you are hungry you don't see nothing else but food, food, food.  All these cats look like food to me and I'm hungry.  It doesn't matter where its at, I'm hungry and ready to eat them up. I'm always ready all the time."
MyMMANews – Also in the post-fight interview you brought up that the Titan belt is the second belt you won this year. Back in February you the Victory FC title with another first round TKO. So what do you do from here as far as title defenses go?
Jason Jackson – "I'm looking to definitely to go on to bigger shows and make some more money.  That's my main motive right now.  I'm take some time and see what's my next move from here."
MyMMANews – So on Friday night as you celebrated in the cage, your buddy and training partner Rashad Evans was there to congratulate you. Since you have been around Rashad, what has his reaction and response to both his UFC 205 and UFC 206 fights being cancelled? How has he been coping with it?
Jason Jackson – "You know, we are all human beings.  That's the number one thing so any human is going to bad news and be a little down, but he didn't take it so hard.  He's a strong person and he knows that he will be back in the cage so he's not really being negative about it and it didn't show on attitude. I'm pretty sure he's going to be back in there and you are going to see a better Rashad than you have before because he hasn't stopped working."
MyMMANews – Since your time on the Ultimate Fighter there have been many rumors about the demise of your team the Blackzilians. Owner Glenn Robinson has dismissed the rumors on multiple occasions. Can you tell us what is it like as a member of the team to constantly hear these accusations? Does it do anything to the team mentally?
Jason Jackson – "Like I said, I get rumors everyday so I don't look into rumors too much or even listen.  I worry about Jason Jackson and building the "Ass-Kicking Machine" brand.  Everything else is not even relevant to Jason."
MyMMANews – Last question Jason, as you stated earlier and in your post fight press conference, the goal is to get to the UFC. You competed on the Ultimate Fighter but came up short. Now you are the owner of belts in two organizations, both of which are feeders for the UFC. What is the roadmap for Jason Jackson to get to the Ultimate Fighting Championship?
Jason Jackson – "Definitely the first step is getting my shot and getting my way in there.  From there, just knock a few heads off and then this time next year, Jason Jackson is going to have another title, believe it or not, it doesn't matter who."
MyMMANews – Last but not least if there are any sponsors that you want to give a shout out to, or any social media sites that you want to plug, the floor is yours.
Jason Jackson – "If you want to get in touch with me on Instagram or Twitter it's @jacksonjason150 – Facebook – Jason Jackson MMA – Snapchat – Jackson150.
If any potential sponsors want to get at me it's jacksonjason150@yahoo.com "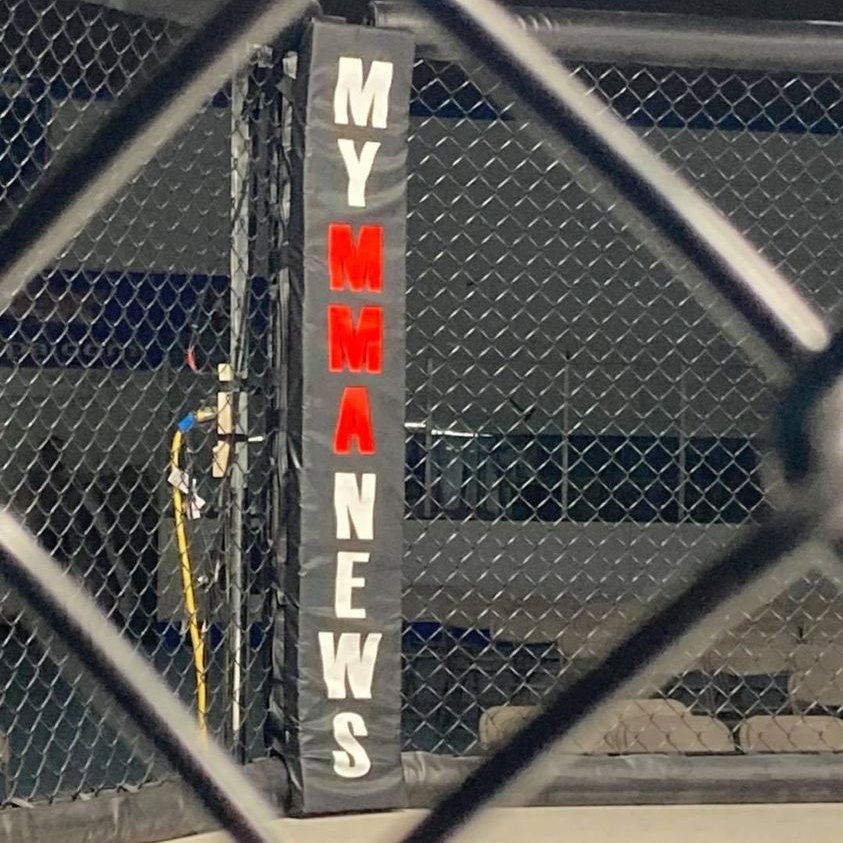 MyMMANews.com – We cover everything from MMA, BJJ, Bare Knuckle, Wrestling, Boxing, Kickboxing, and Judo
News, Opinions, Videos, Radio Shows, Photos and more.