Jesse Stirn – "I need to finish Scott Heckman at Maverick 13"
When Jesse Stirn (8-2) steps into the Maverick MMA heptagon at Maverick 13 on June 1, the 27-year old professional mixed martial artist hopes to do what no other featherweight competitor has done in the promotion.  "Relentless" Jesse Stirn aims to be the first man to defeat featherweight champion Scott "The Animal" Heckman under the Maverick banner.
"This is one of those things that was offered to me before," Stirn said.  "For me, it all depends on what the fight is.  At first I didn't like this one," the fighter from Maryland said about the matchup against Heckman.
"I don't really have a choice anymore.  I didn't like it because of politics.  He does very well in his background as far as judging (how fights are scored in his favor) and things like that.  I do well with judging where I'm from too.  Just basic politics.  Would I have like to have met him in a middle ground somewhere? Yeah, sure.  But, it is what it is, so I'm going for it.  I'm definitely going in there knowing I have to finish him. I have to finish Scott Heckman at Maverick 13. That's what I have in my mind."
Stirn continued to elaborate on the judging comment stating that it is not just Scott Heckman who scores well on the judges' scorecards but any of the local competitors.
"I get it. I'm not hating on it.  It is what it is.  It's just an obstacle I have to overcome.  In my mind, if it goes to a decision, I'm going to be the winner," he said.
"The opportunity to fight him (Heckman) never really popped up until a few months ago.  I honestly didn't know much about him until he fought Rob Sullivan.  Rob is a friend of mine and I helped him train for a few of those fights," Stirn said.
Heckman and Sullivan fought twice for the Maverick title, two of the best fights the promotion has ever put on.  In both instances Heckman was able to squeeze out close decision victories in extremely hard fought battles.
"I knew about Heckman then. That's when he popped up on my radar.  I enjoy watching those fights over and over," he said.
In order to prepare for the Maverick featherweight champion, Stirn is putting in time under John Rallo at Ground Control Academy, one of the best MMA gyms in the Baltimore metro area.
Heckman has close to 40 pro MMA fights under his belt, whereas Stirn has 10.  Stirn realizes this but is not intimidated by Heckman's experience.
"Everybody nowadays, especially those with a lot of experience, you can expect them to be well-rounded," Stirn said.  "You can kind of notice them leaning a certain way.  That's why I like fighting guys with a lot of fights.  They are kind of set in their ways.  They have that ground into their being and you can kind of know what to expect.  40 fights doesn't scare me one bit.  When I was fighting Thai in Thailand, I'd get guys with a 100 or 200 fights.  Once you get through that phase, 40 fights isn't that big of a deal.
"I'm a part of the newer generation.  I started training in 2011 so way after he (Heckman) had this first pro fight.  The new generation is pretty well-rounded, doing a little bit of everything, and being consistent.  I'd say he is more on the grappler aspect of it, from what I've seen.  His standup has improved over time but it is still not his bread and butter.  I'm not expecting him to stand and trade all the time.  I'm pretty much expecting him to try and wrestle me pretty much.  That's what I'm calling."
Stirn works for the family business, Stirn's Auto Shop, but says that when he is not working, he is training hard to prepare for Heckman's offense.
"For the last three years…. let me put it this way, for anyone that does professional MMA, unless they are on the top-tier pay level, they all have day jobs.  I've been working part-time, probably about 20 hours a week, doing chimney sweeping with Flue Masters Inc.  I just came back to the family garage.  Part-time work, works well with professional fighting because you get to train several times a day.  You get to train up to what is needed.  Now, I am back to a full-time job, just out of financial necessity.  Professional fighting doesn't pay very much.  My normal training week consists of me working, getting off work, and train for about three hours each day.  I get a run in every morning.  Then I'll have a few sessions on the weekend."
Despite the hard work he is putting in, Stirn knows not to take his opponent lightly.
"The guy (Heckman) is still a quality fighter.  Three-to-one odds after that many fights, that's pretty damn good."
"To me, it's just another fight, but I really wanted to fight him because fighting, to me, is like having a conversation with somebody.  I get to see what they have and show them what I have.  I'm about fighting him.  It's not about a belt, or a promotion.  I'm coming to show Maverick a good show, but at the end of the day it is about me wanting to fight the best and he is the best."
Visit the Maverick MMA Facebook page for ticket info.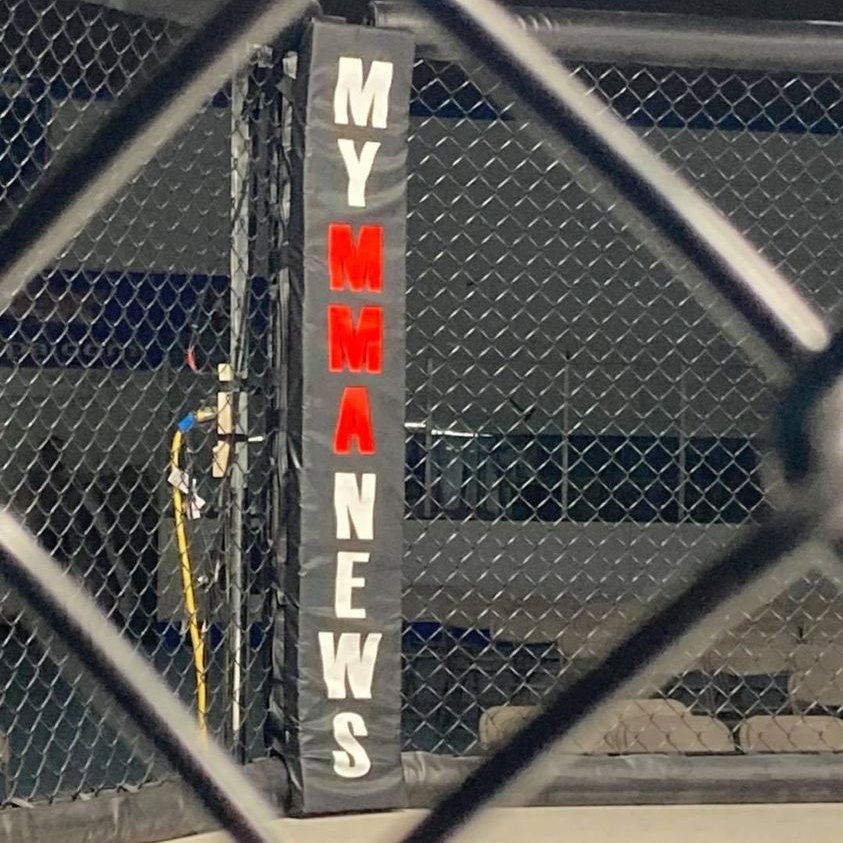 MyMMANews.com – We cover everything from MMA, BJJ, Bare Knuckle, Wrestling, Boxing, Kickboxing, and Judo
News, Opinions, Videos, Radio Shows, Photos and more.