Kaitlin Young reflects on recent Invicta FC win and transition from matchmaking role
Photos by Dave Mandel for Invicta Fighting Championships
Kaitlin Young is coming off a big first round win over Sarah Patterson at Invicta FC 32 on Friday night.  MyMMANews.com caught up with "The Striking Viking" to talk a little bit about the win, her transition from fighter to matchmaker, back to fighter, and more.
MyMMANews – First, let's talk about the fight. Very short notice opponent and it was your return to the organization where you were previously serving as the matchmaker. What happened in the final hours leading up to the fight with the opponent change and then please walk us through the fight itself.
Kaitlin Young – "So, Zarah (Fairn Dos Santos) pulled out and… man, it was like Thursday.  And that is really difficult, I knew right away especially after being a matchmaker, how difficult it is to fill that spot. And there were a lot of people that turned it down.  Some because of weight and stuff like that.  I thought, 'I'd be willing to go up a little bit.' Invicta usually doesn't do catchweights but since this was on such short notice I could do a catchweight.  Sarah Patterson said she could make 150 and she came in, ended up missing weight but the show still went on.  I wasn't about to not fight at that point.  I appreciated her stepping up.  And then the fight happened.  I felt really good.  I knew that I had been on track to make 145, giving up that weight at the weigh-ins I knew that I would be undersized a little bit, but I trained really hard and I felt like I was in really good condition which would hopefully make up for it. And it did."
MyMMANews – Since you now have the fight under your belt, I want you to do me a favor and update your Twitter profile. It currently says "former MMA fighter" Will you do that for us?
Kaitlin Young – "(Laughs) Ohhhhh….. Does it still? I guess not, no.  I guess now I'm a 'current MMA fighter.'
MyMMANews – As previously mentioned, you served as the matchmaker for Invicta for quite some time. What were some of the challenges that came with the position and setting up quality fights for the fans?
Kaitlin Young – "Matchmaking in a lot of ways is 'putting out fires'.  You come up with all these great ideas, me and the whole team at Invicta, and in an ideal world they work out, but stuff happens, life happens. Somebody gets injured, or they can't do that date.  A lot of it is just trying to make the best with what you've got and keep each (weight) division moving in a positive direction.  I actually loved the job because it is problem solving.  There's actually nothing better than calling somebody up to tell them they have a fight coming.  It is a super fun thing.  But it is challenging.  Everything would be set and then something would happen.  Then you would be scrambling.  You can't lose the main event so you have to figure something out and it has to be a good fight.  It has to be a fight of similar quality.  And especially with it being an international promotion on UFC Fight Pass.  It is so visible and the quality needs to stay high.  It is something that always added a level of difficulty but made it exciting and incredible to work with those athletes."
MyMMANews – During your fight on Friday, Julie Kedzie who was commentating the fights, and was also a competitor you shared the cage with twice, said that you came from a later generation of fighters than she had. There really is only a three year difference between the time you started fighting in 2007 and when she started fighting in 2004. Can you talk about the evolution of women's mixed martial arts competition? Do you consider yourself to be a pioneer?
Kaitlin Young – "You never feel like you are a pioneer.  Julie came in, I feel it was just a little earlier than me but at a time when there really weren't opportunities for women.  There weren't necessarily opportunities when I started but at least the ball was rolling.  Eight months into my pro career I was fighting on CBS.  That just wasn't really accepted or the norm.  I actually got a lot of hate for that among some people in the MMA community.  Not intentionally but some people had been competing five or 10 years and here I am presented with this opportunity.  I think that is typical.  It happens all the time.  I think even some of the male fighters in the past have had a little bit of frustration if you will having some of these young guys walk in and make more than they ever made.  I think my generation is when you started to get some real visibility for women.  There was BoDog and promotions like that but it was always aired later.  I was one of the first to have the opportunity to fight on a big live show.  Then Invicta came what, four or five years after that.  Then shortly thereafter the UFC allowed women to compete."
MyMMANews – Looking at the current roster of fighters in Invicta, does anyone stand out to as a future star?
Kaitlin Young – "Oh there are so many.  I feel like when I look at them, I just see them for their potential, a lot of them.  I think that is true when you are matchmaking too.  You're not just looking at the fighter for who she is now.  I'm looking at them for who they are going to be.  Who will she be when she develops.  I think Miranda Maverick is one of them.  I think she has lot of potential.  I think there are so many to narrow it down. I think Alesha Zappitella is another one.  I could go on and on.  There's a lot."
MyMMANews – You have fought some of the biggest names the sport has ever seen. Miesha Tate, Gina Carano, Julie Kedzie, Leslie Smith, Liz Carmouche, Lauren Murphy, many who have moved on to the UFC. Is there anyone that you really would have loved to test yourself against that maybe you didn't actually get the opportunity to fight?
Kaitlin Young – "OH man!!!!! That's a good question.  Well it's not done yet right?  I'm trying to think if anybody has retired.  No, I think each fight is its puzzle and each fighter presents their own puzzle, especially the ladies at the top.  I have an idea of what I think could be done to them, but you don't actually know until you get in there.  I know that is an incredibly boring answer but nobody specific."
MyMMANews – I know we are just a few days removed from your win but what do you think is next for you? How soon do you think you will be back and is there any opponent in mind?
Kaitlin Young – "Not that I am aware of.  I want to fight ASAP though.  I'm healthy.  I've been training hard.  I'm really fortunate that I'm going to get to do one of those Armed Forces entertainment tours overseas for the troops in December.  I hear it is really hard not to get fat on that so I would imagine, hopefully January or February.  If I don't get an MMA site soon, I very well may try to go to Thailand and get a Thai fight over there."
MyMMANews – So is the plan to stick with MMA then first and Muay Thai is on the backburner?
Kaitlin Young – "I'll do MMA but I would love to fight Muay Thai also.  The thing is, in the States, I have really struggled to get matched.  There's just not as many women doing it.  I am hoping to take an extensive trip over there and knock out a few fights that I've wanted but haven't been able to have yet.  There's not a lot of Thai women that are my size but there are a couple.  There are a couple I haven't had the pleasure of fighting yet."
MyMMANews – You recently wrote an article that really caught my interest about fighters and their role in relation to promotion.  I shared it and it got several regional matchmakers and promoters talking along with fighters.  I really liked it.  Will you be doing more writing like this for Zebra Mats?
Here is that article for those that would like to ready it.
Kaitlin Young – "Thank you. I write for them now. About every month I put out a blog about various topics.  I have kind of a creative control with Zebra Mats.  That was just this one story.  The topics kind of jump around.  This one was about ticket sales and the local circuits, others have been about gender and the gym.  All kind of stuff.  Whatever my brain comes up with."
MyMMANews – Lastly, any teammates, coaches, sponsors, anyone you want to thank. Any social media sites you want to plug, the floor is yours.
"Oh yeah.  I would love to thank my coach, Kronphet Phetrachapat.  In a lot of ways, he is largely responsible for turning my fight career around.  Working with him has been amazing.  My team, the DiversiTeam at the Minnesote Martial Arts Academy.  Everybody at Redwood Muay Thai which is where I trained for this last fight.  Nick Thompson, Ryan Murray, Levi Cope, Zebra Mats, Menacing Valor, and Mr. Mouthguard.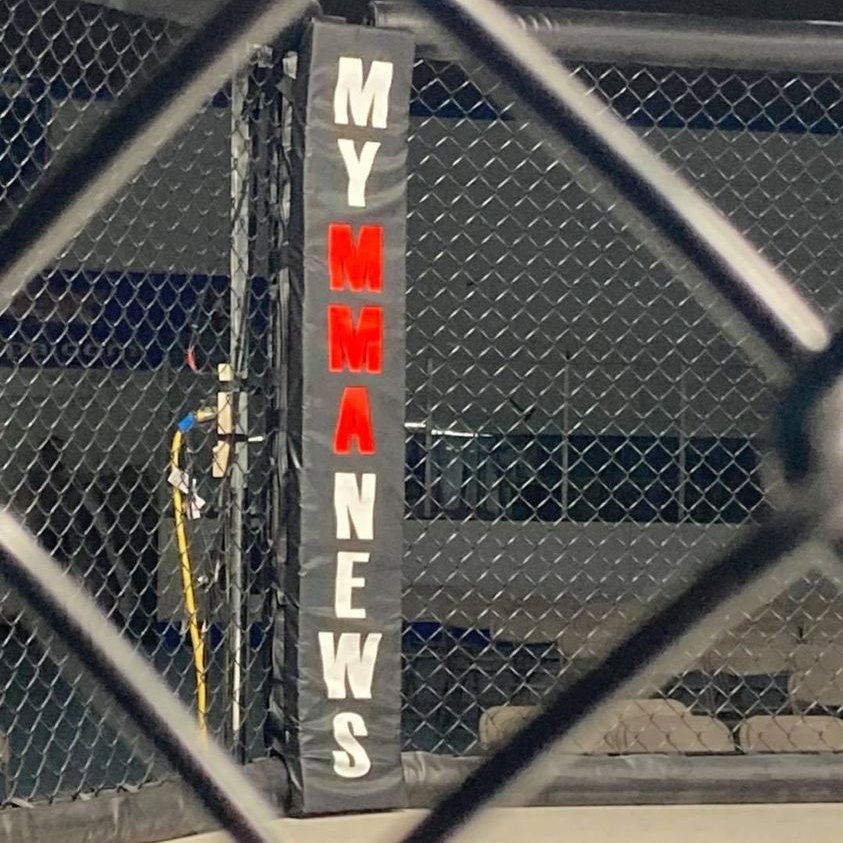 MyMMANews.com – We cover everything from MMA, BJJ, Bare Knuckle, Wrestling, Boxing, Kickboxing, and Judo
News, Opinions, Videos, Radio Shows, Photos and more.