Longtime UFC cutman, 'Stitch' Duran "cut"
Longtime UFC cutman, 'Stitch' Duran "cut"
The role of a cutman in a mixed martial arts bouts has always flown under the radar.  Who really cares about the man who helps prolongs the fights by stitching and fixing up the fighters in between rounds?
The fighters most certainly do…. and you as a fan should too.
Jacob "Stitch" Duran has been with the UFC since 2001.  However, after recent comments about the UFC's deal with Reebok possibly driving cutmen to boxing, "Stitch" has found himself cut.
InMyMMAOpinion @InMyMMAOpinion
did cutpeople lose their sponsors as well?
Jacob Stitch Duran @StitchDuran
We did!
InMyMMAOpinion @InMyMMAOpinion
You were told no sponsors could be worn and you will not be compensated for your loss? Did you lose sponsors?
Jacob Stitch Duran @StitchDuran
Brother, I lost everything regarding sponsors from pay to a nice vest!
Now I have no fees and a generic vest.
While the UFC has yet to respond, Stitch posted the following message to social media: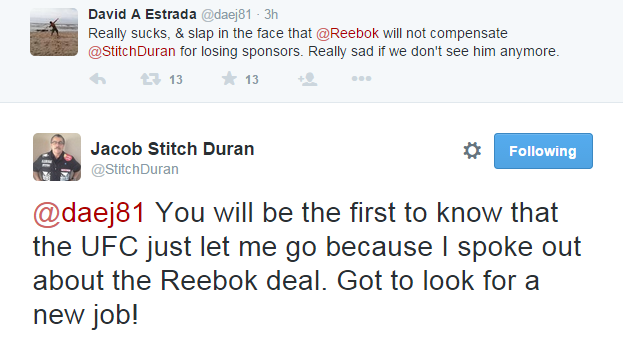 MMA Fighting's Marc Raimondi spoke with Duran following his firing. Here are some of his quotes:
"I learned from that," Duran said. "There's no way that me as a person would go through that, as an adult, go through that again. It's been coming in the years where the UFC has just shown no respect for the great work that the cutmen do."
Duran said that he might have been most upset that UFC president Dana White didn't call him personally. White was the one who brought him on in 2001 after seeing him work a K-1 show at the Bellagio in Las Vegas. Duran said he and White worked together to establish the UFC's cutman program and gives White credit for "changing my whole career."
"That's another thing that pisses me off, that he didn't have the balls to call me directly," Duran said of White. "He had some other guys call me."
"It's not like I'm going to lack any type of work," Duran said. "It's just that I really enjoyed working with the fighters and the people in the UFC. To get a nut shot by Dana in him not calling me and having the balls to call me, it just showed me the kind of characters that I was dealing with."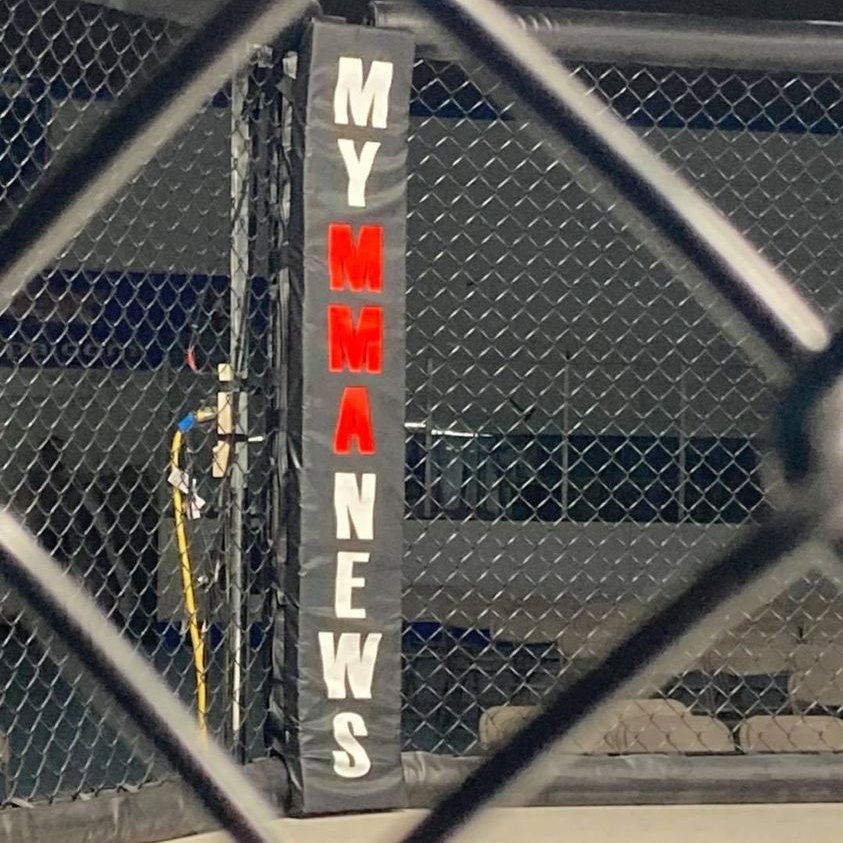 MyMMANews.com – We cover everything from MMA, BJJ, Bare Knuckle, Wrestling, Boxing, Kickboxing, and Judo
News, Opinions, Videos, Radio Shows, Photos and more.