Marloes Coenen: Next Friday I will release all that energy and frustration and I will get that belt
Marloes Coenen: Next Friday I will release all that energy and frustration and I will get that belt
This afternoon I was joined by one half of next Friday night's Bellator 174 main event. She will be taking on Julia Budd for the for inaugural Bellator women's featherweight title. I spoke with Marloes Coenen. Here is that interview.
MyMMANews – As I said, main event, inaugural women's 145 pound title. This was fight actually supposed to happen last year at Bellator 155. Julia pulled out due to injury and was replaced by Alexis Dufresne, taking the title out of the picture. Dufresne ended up missing weight and it became a catchweight fight. The fight goes on and then the unthinkable happened. You were submitted in the first round. Can you describe this roller coaster ride of ups and downs to finally get a chance to fight in this historic matchup?
Marloes Coenen – "Well, you are forgetting about Talita Nogueira. I had another training camp after that Dufresne fight. My parents from out from the Netherlands, my brother from London, and I was there, and she didn't make weight again, so that was another upset to me. It's been a really big roller coaster as you said, especially because it started out with getting a title shot with Julia and then in the beginning of the training camp I got a light concussion and I decided to keep on training. I kept pushing forward with training because I really wanted the title and then two weeks before the fight she dropped out. Then everything happened with Alexis and Talita, and I really wanted to fight. And then Julia said, 'No, I cannot fight until next year.' Then I said, 'Well, let's do it in January.' 'No, I'm not gonna fight in January. I want to fight in March.' Now here we are. Can you imagine the build-up has been extreme and next Friday I will be relieved, and I will release all that energy and frustration and I will get the belt."
MyMMANews – Is there any part of you that says, despite her missing weight, Alexis submitted you, and since is coming off the win, and you have a loss, that she should have been given the title shot against Julia?
Marloes Coenen – "She missed weight three times in a row.  It wasn't the first time she missed weight.  She knew up front she wasn't going to make weight.  I heard later she didn't want to do the sweating in the sauna and stuff like that.  After the fight I asked for another fight with her and she refused.  She only wanted to fight me for a title.  That's arrogance.  I cannot wrap my head around it, so no, I don't think she deserves anything at all."
MyMMANews – This year marks your 17th year as a professional fighter. You started back in 2000. You've had an incredibly remarkable and memorable career. You opponent, Julia Budd, also highly experienced, having fought some of the best in the world, Ronda Rousey, Amanda Nunes, Germaine de Randamie. But even with all her accolades she has ten less years professional experience. What do you think will be the deciding factor here that ensures you get the win?
Marloes Coenen – "Well, I think I'm not a boring fighter.  I always want to win with a submission or KO, and I think that mentality that I bring to the cage is what will make me win the title next Friday."
MyMMANews – Bellator 174 takes place in about a week and a half from now. This past weekend we had a real heartbreaker when the main event of Bellator 172 fell off. Matt Mitrione fell ill and his fight with Fedor was cancelled the day of the fight. Then just yesterday we learned that this Friday's Bellator 173 main event would change when Chris Fields suffered an injury and will not fight Liam McGeary. Having back to back main events change like that, does that add any pressure on you and the way you prepare for next week's main event?
Marloes Coenen – "(Laughs) Believe me, no, this fight will not be cancelled.  I don't care what happens, I will be there next Friday in the cage, and I will be ready and I will take the title."
MyMMANews – Last question. 17 of your 23 professional wins have come by way of submission. Your opponent is highly aware of your submission abilities and will likely be looking to keep the fight standing. What do you have to do next Friday to dictate the pace and ensure your hand is raised?
Marloes Coenen – "Well, I hope to knock her out.  I mean, I'm a well rounded fighter.  Though I win a lot on submission, doesn't mean I'm not a stand up fighter.  I can trade.  I traded with Cyborg.  I can wrestle.  I really don't care.  I only have one goal and that is to get the belt.  I don't care if I knock her out or submit her, doesn't matter. I just want to win.
MyMMANews – I appreciate you taking the time to talk with us today Marlos. If there are any sponsors you want to thank or social media sites you want to plug, let the fans know where to follow you, the floor is yours.
Marloes Coenen – "I'm really shitty at this because of my Dutch nature, but you can follow me on social media on Instagram, Facebook, Twitter, and if you want to stop by my gym in Amsterdam www.r-grip.nl, you're welcome.  
Once again, thank you Marlos. The fight goes down next Friday, March 3, Bellator 174 at the WinStar Casino in Thackerville, Oklahoma. Ladies and gentlemen, Marlos Coenen.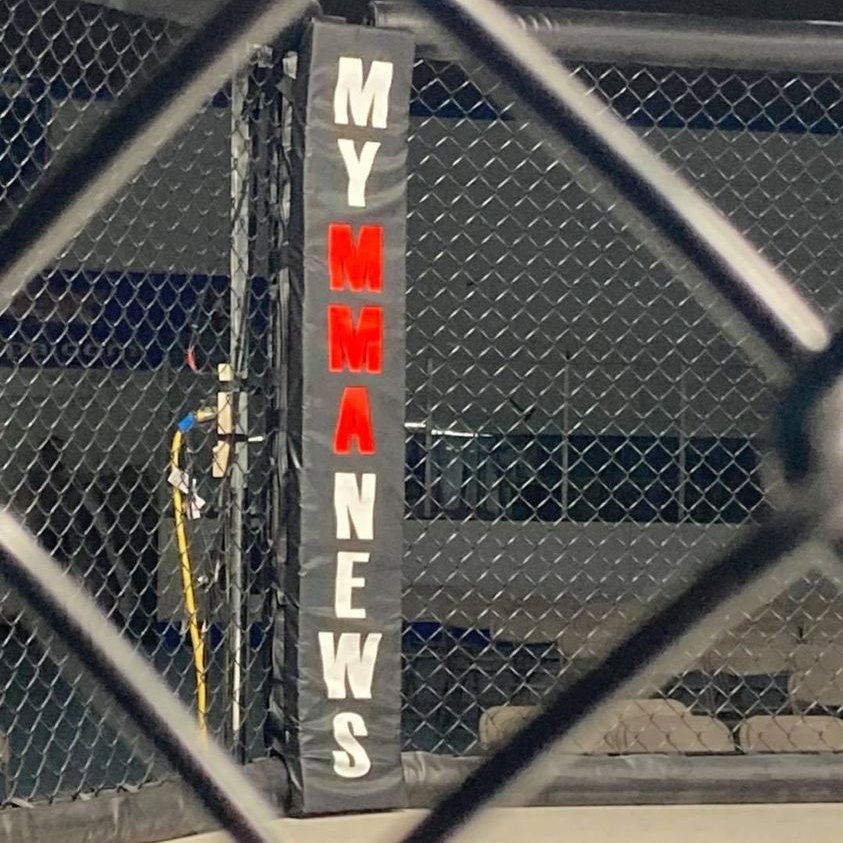 MyMMANews.com – We cover everything from MMA, BJJ, Bare Knuckle, Wrestling, Boxing, Kickboxing, and Judo
News, Opinions, Videos, Radio Shows, Photos and more.