Maverick 16 Results – Drago vs Kallie – PPV Live Stream
Maverick MMA has returned after a more than one year layoff due to the global coronavirus pandemic.  Fight promoter Willy Sisca is bringing his promotion to Split Rock Resort in Lake Harmony, Pennsylvania, for the very first time.
Maverick 16 will be broadcast live via FITE.  Fight fans can purchase and watch tonight's event for $14.99 below.
In the night's main event, New York's Jimmy Drago looks to record his first professional MMA victory when he meets Ibrahim Kallie.
The action begins at 7:30 pm ET.
This action-packed card is also the first following a dynamic new addition to the Maverick MMA leadership team. After consulting for the promotion for several years, Maverick MMA has now welcomed Jason Sargus as the VP of Talent Development and Director of Production.
Prior to his work with Maverick MMA, Sargus (together with his wife Jessica), formed one of the best MMA teams in the country when they founded the former Brazen Boxing and MMA in Philadelphia in 2011. Sargus also created Sargus Strength Systems, an innovative, fully integrated strategic method of performance training for combat sports.
In the first fight of the night, Gracie New Jersey's Elliott Riddick secured an early take down on Nate Maul to control most of the first round on the ground.  When they did pop back up to the feet, Riddick landed a spinning back kick that echoed throughout the arena.  The two men continued to fight until the bell.  Maul comes out aggressive in round number two.  The slightly taller Riddick is able to find balance on his feet and stuff a takedown attempt.  When the fight makes its way back down to the canvas, Riddick brings his opponent over to his corner where UFC fighter Mickey Gall is providing instructions.  The third and final frame is more of the same with Riddick owning the pace from top.  Elliott Riddick wins a unanimous decision on all judges' scorecards.
In the last amateur matchup prior to the night's intermission, 302 BJJ's Eric Chase took on Gunner Spain.  The opening round to this contest is contested entirely on the feet, a back and forth brawl with both fighters finding early success.  Spain seems to be landing the more effective power shots while Chase is landing from the distance with his reach.  What a great fight we have here.  Chase is stalking Spain down in the third round, picking his shots before time expires. This one is going to the judges for a decision.  Gunner Spain picks up a split decision win.
Payton Phillips and Victor Mena were competing for the Maverick MMA Amateur Middleweight Championship, an absolute battle between the two men, before an unfortunate injury to Phillips stopped the fight.  The two men were fighting in the clinch, Phillips throwing knees, before he fell to the canvas complaining of a leg injury.  Mena wins the title by TKO.
Noticeable size difference between Johnny Santos and Muhammad Sultan, but in this case it appears as if size doesn't matter.  Santos, the smaller of the two competitors, standing at southpaw, appears to have found his range early on with striking, and also transitioned his success on the ground with superior grappling.  Round one easily awarded to Santos.  The action begins for round two and Santos picks up right where he left off, taking Sultan down early and working for a dominant position.  Once Sultan works back up to the feet, Santos dumps his right back down.  Santos has his opponent in full mount.  Sultan has yet to come to life with any significant strikes that would see the fight ruled in his favor.  Santos ends the round throwing heavy hammer fists.  Sultan will have to do something here in the third if he wants to see his hand raised.  Unfortunately for him that didn't happen as Sultan is finished from unanswered strikes on the ground in the third and final round.
What else can be said about LJ Reboli aside from this young man has a bright future in professional mixed martial arts?  Years ago, Gall told me to keep an eye on Reboli.  Today, I only have to hold that attention for 55-seconds as he put Steve Moleski away early on with a standing guillotine choke.
Jimmy Drago not giving Ibrahim Kallie a chance to breathe here in the main event as he is smothering him with multiple unanswered shots.  Kallie surviving from the bottom but not for long.  Drago locks up a rear-naked choke to end the fight in the very first round.
Full Maverick 16 results below:
Jimmy Drago defeated Ibrahim Kallie via submission (rear-naked choke) – Round 1, 3:39
LJ Reboli defeated Steve Moleski via submission (standing guillotine choke) – Round 1, 0:55
Jonathan Piersma defeated Paul Sims via submission (rear-naked choke) – Round 2, 1:27
Johnny Santos defeated Muhammad Sultan via TKO – Round 3, 1:01 – for Maverick MMA 190-pound title
Billy Markle defeated Brett Floyd via unanimous decision (30-27, 29-28, 30-27)
Victor Mena defeated Payton Phillips via TKO (injury) – Round 2, 1:45- for Maverick MMA Amateur Middleweight Championship
Gunner Spain defeated Eric Chase via split decision (30-27, 28-29, 29-28)
Nick Carrelli defeated Josh Shelow via TKO – Round 2, 0:44
Josh Ugalde defeated Kyle Davidson via unanimous decision (30-27, 30-27, 30-27)
Abraham Charles defeated Tom Hinz via unanimous decision (30-27, 29-28, 29-28)
Elliott Riddick defeated Nate Maul via unanimous decision (30-27, 30-27, 30-27)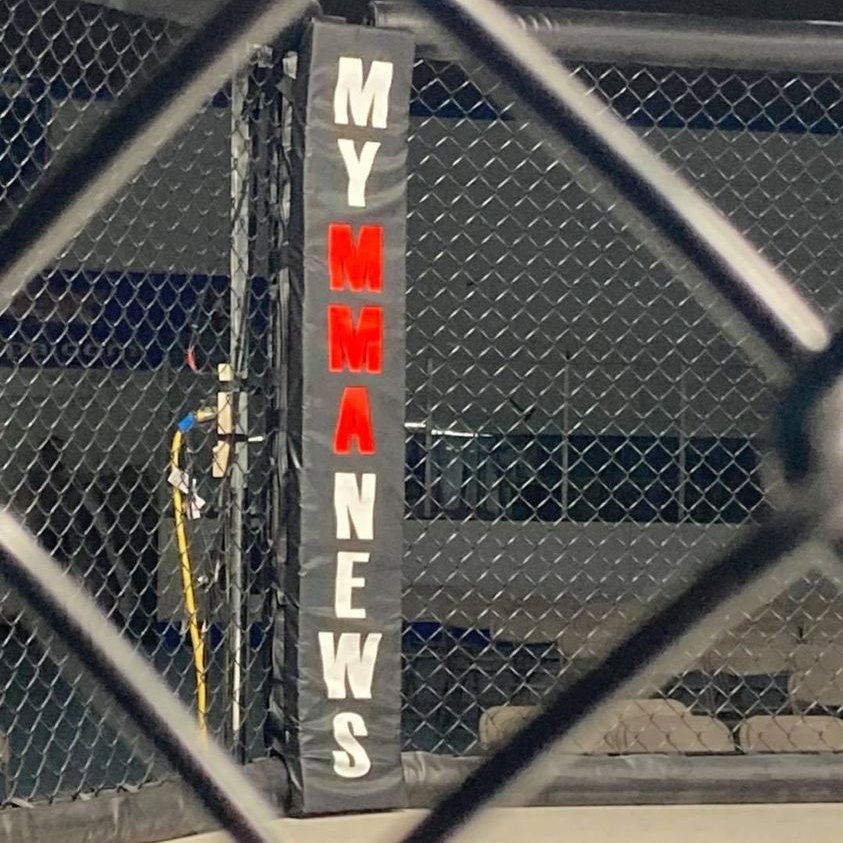 MyMMANews.com – We cover everything from MMA, BJJ, Bare Knuckle, Wrestling, Boxing, Kickboxing, and Judo
News, Opinions, Videos, Radio Shows, Photos and more.