Maverick MMA – New fight promotion inspired, born in honor of Jared Platt
Maverick MMA – New fight promotion inspired, born in honor of Jared Platt
A dynamic and innovative mixed martial arts promotion is coming your way in 2017 as Maverick MMA was officially launched today, January 16.
According to fight promoter Willy Sisca, Maverick MMA will host amateur and professional Mixed Martial Arts events in New Jersey, New York, and Pennsylvania.
"Each event will be a spectacle as Maverick MMA will constantly be looking to push the boundaries of live entertainment. Maverick recognizes that the competitors are not just fighters, they are artists, athletes and some of the most interesting people in the world today," Sisca said.
"Each fighter has a story that needs to be told."
When asked to expand up that, Sisca said, "Dynamic and innovative from our approach all the way how shows look, feel and are experienced by both fighters and fans. We plan on telling stories much like the way the UFC did in the beginning, having a few stacked cards per year and building the fights with genuine hype, real raw life and training footage.
"The fighters are the story at Maverick. And we plan to tell their stories in a sleek, refined way. I feel most other promotions just put on fights. The stories have gotten a bit lost in the sport's fast rise. Our production team will be one of our strengths and a key to our growth in the first few years. Our lead on air talent will be Mike Adams, a commentary veteran with hundreds of fights called in his career."
"Spectacle-a visually striking performance or display, an event regarded in terms of its visual impact–describes what I'm trying to do perfectly.
I know every other promotion in the area and know my shows will run different, fell different, and everything about us will stand out. We will be different by design."
Keeping Memories and Dreams Alive
A key motivator to starting Maverick MMA was inspired by a beloved friend, Jared Platt.
"We talked for years about launching an MMA promotion together," Sisca said.
"Although Jared is not here physically, he is in heaven guiding me through this experience. I hope he is proud of what we do."
Platt was an All-American at Blair Academy under legendary head coach Jeff Buxton, was a Junior Nationals freestyle champion in 2007 at 215 pounds, placed second in the 2010 University Nationals and fourth in the 2008 University Nationals. He went on to win gold medals in freestyle and Greco-Roman wrestling at the 2007 Pan American Junior Championships.
Platt lived most of his life dealing with Type 1 diabetes and wrestling against the advice of doctors.
"Wrestling and Diabetes have made me the person that I am today… My kids AND my dog think I'm pretty awesome. So that's really cool," Platt said.
In September 2015 Platt announced that he was now battling Stage 4 Cancer.
Hey everyone, thanks so much for all of the love and compassion for me my new opponent, Cancer. You never think it'll be you! <3 Much Love!
Platt unfortunately passed away a few months later on January 22, 2016 at age 26.
Nearly one year after his passing Sisca is launching Maverick MMA in honor of his best friend.
Want to be a Maverick?
Mavericks first event is being targeted for late March.
Sisca chose Mike Bickings to serve as Maverick MMA's matchmaker.
"Mike was an easy choice for me. I've loved the guy ever since working together at XFE years ago. He's a great dude, and a super talented matchmaker, hype man and also makes the best fight posters around. I'm extremely grateful to have Mike on my team."
Fighters, if you are hungry and looking for a fight, contact matchmaker Mike Bickings at mr.bickings@gmail.com to get on the card.
Ticket information will be available on the Maverick MMA Facebook page as well as their Twitter feed.
About Willy Sisca:
After more than two decades of being a super fan of MMA, Boxing, Muay Thai and Submission Grappling, Will Sisca joined the sport of MMA in 2013 as an analyst, color commentator and producer. After co-producing and commentating 100+ fights, Sisca transitioned his focus to promotion, sponsorships, group ticket sales and brand development for Xtreme Fight Events.
In early 2015, he accepted the position of Executive Director of Miller Brothers MMA. He also began managing fighters and continued to do so until early 2016.
He has now launched Maverick MMA, a company that promises it will be different than other fight promotions. The company will be focused on three key elements. First, the treatment of its fighters. Second, the look and feel of the shows. Third, the way the company treats its team.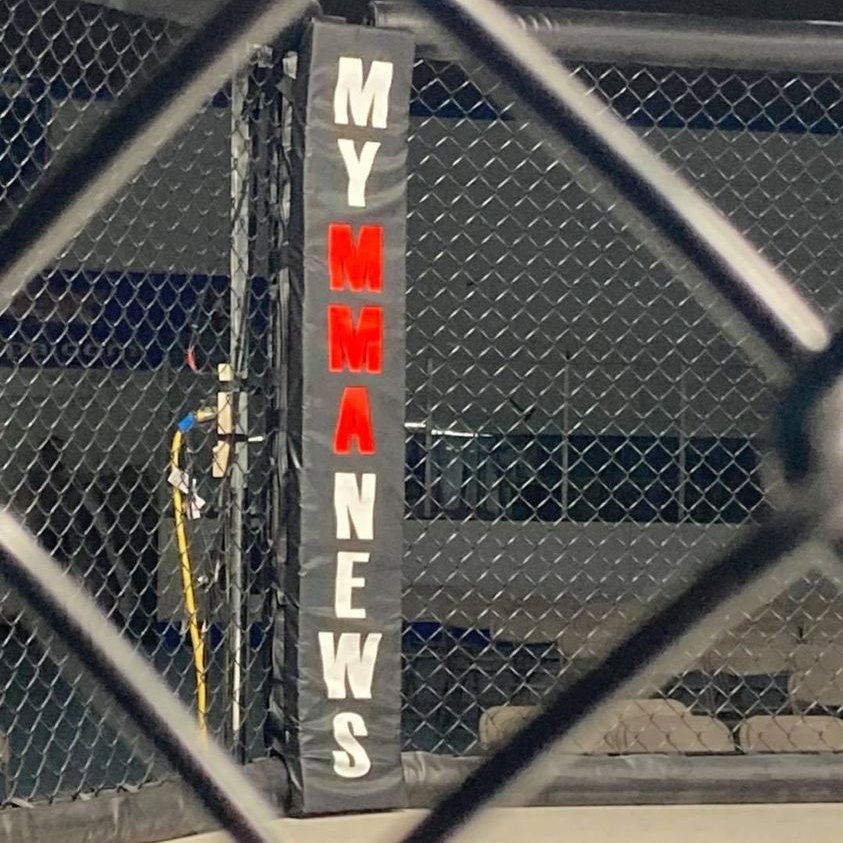 MyMMANews.com – We cover everything from MMA, BJJ, Bare Knuckle, Wrestling, Boxing, Kickboxing, and Judo
News, Opinions, Videos, Radio Shows, Photos and more.