Meet Shamrock FC ring card girl Whitney McCallister
Shamrock Fighting Championships will hold Shamrock FC 314 this Saturday, January 12 at the Ameristar Casino in St. Charles, Missouri. We caught up with Shamrock FC ring card girl Whitney McCallister to talk about her career and love of professional wrestling.
How old are you?
"I am 31 years old."
What do you do for a living?
"I am the Branch Manager of a finance company, Mariner Finance, in Springfield, Illinois."
You are a ring card girl for Shamrock FC. How did you get your start and when?
"I started working as a ring girl about a year ago. I had attended many of their events and loved the atmosphere and decided it was something I needed to be apart of."
You are a big professional wrestling fan. Who are some of your favorite wrestlers past or present?
"Shawn Michales is who got me hooked on professional wrestling. Now I am a big fan of Seth Rollins, AJ Styles, and Charlotte Flair."
How did you get into watching pro wrestling?
"My mom was a huge wrestling fan. She loved Bret Hart. She used to take me to local shows and I fell in love with it. I thought I would eventually outgrow it, but now I travel all over the U.S. to attend events."
Do you train in any martial arts? If so, what?
"I do not do any type of training, I am just a spectator."
Who are some of your favorite MMA fighters?
"Forrest Griffin is who got me into MMA. I loved his season of 'The Ultimate Fighter', and Frank Mir was one of my favorites, too."
You were recently in the running for Maxim Cover Girl. You said that if you won the $25,000 you were going to donate it to a professional wrestling cause. That is some serious dedication. Was there any specific cause that you would want people to know about?
"I didn't have anything specifically chosen. I was going to turn to Twitter and ask people about their organizations and their message and choose one from there."
What is the worst pickup line you have ever received?
"Haha, I don't ever get actual pick up lines, just the same, generic message, 'I'm sure you get this all the time, but you're gorgeous'. If you're going to message me, please don't say that!"
How does a guy win you over?
"He has to love sports and traveling. I can't sit still, I constantly have to be doing something. Being funny is a requirement too, I love to laugh."
Valentine's Day is coming up. Any gift suggestions for guys looking to get their girl something for the special day?
"Just listen to her hints. She will drop subtle hints, make sure you hear them."
Any specific fights you are looking forward to on this weekend's Shamrock FC 314 fight card?
"I'm most excited for Dan Herina vs. Keyth Dawson, the kickboxing match up for the vacant title. When I started working as a ring girl, Herina was on the first card I worked, and he's just a beast. I worked Shamrock FC 311 when he knocked out Jack Hobbs in the first round.. He always puts on a show and delivers."
What was your favorite wrestling match/event that stands out in your mind?
"Shawn Michaels vs Bret Hart at WrestleMania 12! The boyhood dream comes true. My favorite match of all time."
Did you cry when Hulk Hogan turned heel and went to the NWO?
"Haha, I am still bitter about it!"
Best pro wrestling matchup that never happened?
"For me, it would be Shawn Michaels vs Seth Rollins. Rollins reminds me so much of HBK, I'd love to see that match up."
Whitney McCallister photo gallery below: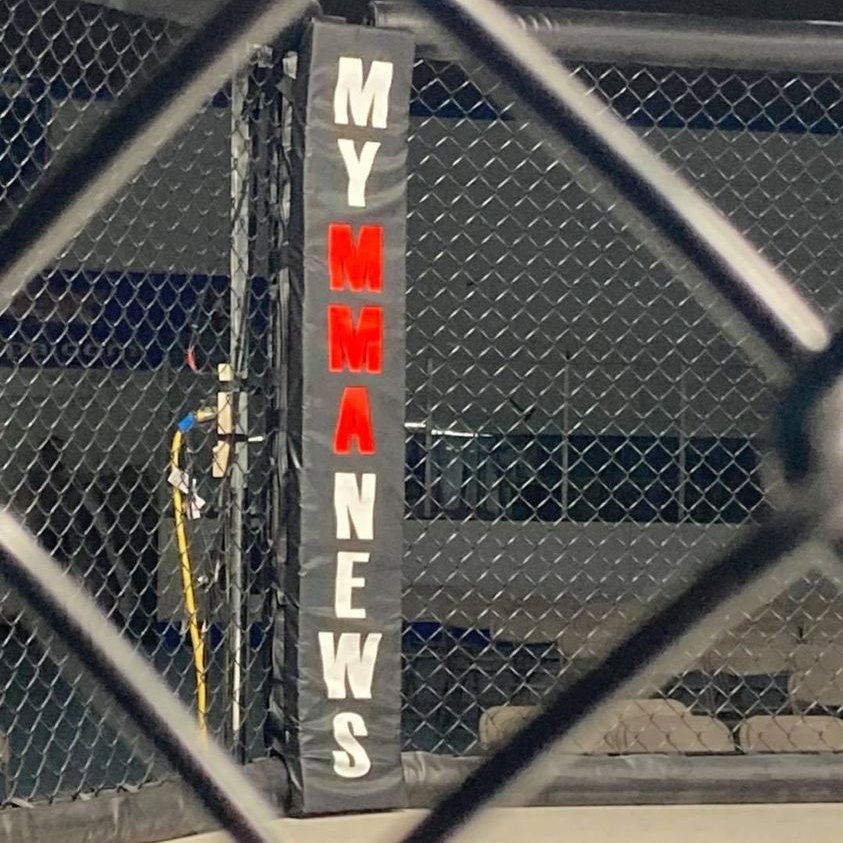 MyMMANews.com – We cover everything from MMA, BJJ, Bare Knuckle, Wrestling, Boxing, Kickboxing, and Judo
News, Opinions, Videos, Radio Shows, Photos and more.