Despite UFC dreams, Maverick MMA champion Mike DeLouisa in no rush to turn pro
Mike DeLouisa, the Maverick MMA amateur 165-pound title holder will move down to attempt to catch a second belt when he challenges Stephen Zakarauskas (9-2) at Maverick MMA 3, September 30 for the lightweight title.
DeLouisa won the organization's amateur strap when he submitted Timmy Tyler in the first round of their Maverick MMA 1 title fight in April. Now with a perfect 4-0 amateur record, the hard-hitting Driven MMA prospect is ready for his toughest test to date.
We caught up with DeLouisa at the Maverick MMA 3 open workouts over the weekend to discuss his second title fight.
Your opponent, Stephen Zakarauskas, has finished all of his fights coming into this fight.  What do you need to do to ensure your hand is raised, and what do you feel you need to avoid after having watched film on him?
"I need to be myself.  I need to go in there and just do what I do everyday in practice.  Not switch anything up, don't get crazy, keep it basic.  Do what I'm good at, striking, wrestling.  I need to avoid doing stupid things.  It's kind of like, I was a Varsity wrestler in high school, and it's weird, it is easier to wrestle kids that know how to wrestle, than it is to wrestle kids that don't know how to wrestle.  Kids that don't know how to wrestle do things that are unorthodox and that you don't expect.  That's what I kind of expect from Stephen.  I expect him to come forward and really not know what he is doing with his hands.  You don't want to say he doesn't know what he is doing, he might be working on that.  I just need to avoid getting tangled up, getting into a scrap, getting into a dog fight.  Just need to be myself, stay technical, and keep my eye out for the finish cause I know it's going to be there."
What is a fight camp looking like for you right now?  What is your training regimen like?
"I'm training at Bulldog Strength and Conditioning, Driven Gym.  I go to Strategic Mixed Martial Arts every now and then.  For other camps I've gone to Nick Catone's MMA, but I haven't had a chance with this camp.  My daily routine is, I get up and go for a four-mile run.  Sometimes I'll push it harder than that if I'm feeling good.  Then I go to work, and after that I'm training all day.  Tuesday and Thursday, along with Saturday mornings I go to strength and conditioning.  Muay Thai or Jiu-Jitsu, following an MMA class.  I train late.  I fight late, so I feel like every time it is fight time, I always show up."
Your Maverick MMA 1 opponent Timmy Tyler has already gone pro. Supposed to be competing in his second pro fight tonight at CFFC 67.  Do you, yourself have any aspirations of going pro before the end of the year?
"I'm definitely going pro. I want to be a UFC champion one day.  I don't know what the organization is going to be.  Maybe it's Bellator, maybe it's UFC, maybe it's another organization.  I am going to a world champion one day.  I do have aspirations of going and fighting for whoever will have me.  But no, I'm not in any rush at all.  I want to get it as many fights as I possibly can.  I've grown up with professional fighters. Since I was 18 years old.  I'm 23 now. I've only trained with professionals.  I've trained with Scott Heckman a lot for this camp, he's one of my main training partners.  I know that I'm not ready to go pro yet.  When I'm taking it to people like Scott Heckman, like Emmanuel Walo, Rich Patishnock, guys that I've grown up with, that's when I'll be ready.  I know when I'll be ready and right now is not my time.  I want to hone my skills.  I want to be a better martial artist.  I want to go in there knowing that I have the skills to back it up what it takes to a professional fighter, to get far, to have what it takes to be in the Hall of Fame on day, and be a fighter that is a household name.  I really want that.  And to do that, I need to take it slow and make sure I have all the skills to do so, and if I don't, I'm going to get finished."
You brought up a good point about wanting to get experience, but as a fighter, do you want to get in and out of the fight as quickly as you can, go in get the finish and come out injury free, or would you rather go the distance, put on a good show, get the experience, and be tested?
"That's a great question, but it's also a trick question.  I want to get in there and get the finish cause we're human beings.  Seeing CTE scans coming back like with the NFL.  I don't want to slur my words.  I know that one day I might be punch drunk and I'm ok with that, I'm a fighter.  I want to get in there and get out as efficiently as possible.  But I'm a fighter, I do like to scrap.  I do like to get tired.  I do like to get hit in the face.  I like to hit people, I like to hurt people, so it doesn't really matter how it goes for me as long as I get my hand raised at the end of the fight."
Are you a fighter that watches a lot of film and trains specifically for the opponent you are facing, or do you just train to be well rounded and just figure it out when you get in the cage?
"Oh yeah.  As an amateur, as McGregor says, 'I don't go in there with a game plan.  I see what my opponent brings to the table.'  I've watched all the videos a couple of times with my coaches and by myself.  I know what he is going to do.  I know what he is capable of.  He's a strong guy.  He's an older gentleman.  But it's about putting more tools in your toolbox and getting better all around.  This isn't going to be my last fight.  I'm going to be fighting better and better people every time I step into the cage, so I'm honing all of my skills all the time.  There's a few things here and there that my coaches are working on for this specific fighter, but it's about grounding your skills and getting better and doing everything 10,000 times.  Really just focusing on my all around game like I do every camp but yeah there's a couple things in there that I see about this specific guy and I can hopefully go in there and get the finish."
Mike DeLouisa gives thanks
"All my coaches, all my sponsors.  Eat Clean Bro, Five Count, everybody at Strategic, Driven, Bulldog, my girlfriend, my mom, my dad, everybody that always helps me out and has my back, especially to Maverick MMA because they put on such a good show every time.  And they treat their fights awesome.  It's such an honor to fight for an organization like this.  I've fought for Dead Serious before, they treat their fighters great.  Maverick treats their fighters great.  I've heard of other promotions that don't treat their fighters good.  I'm just happy to be a part of this organization."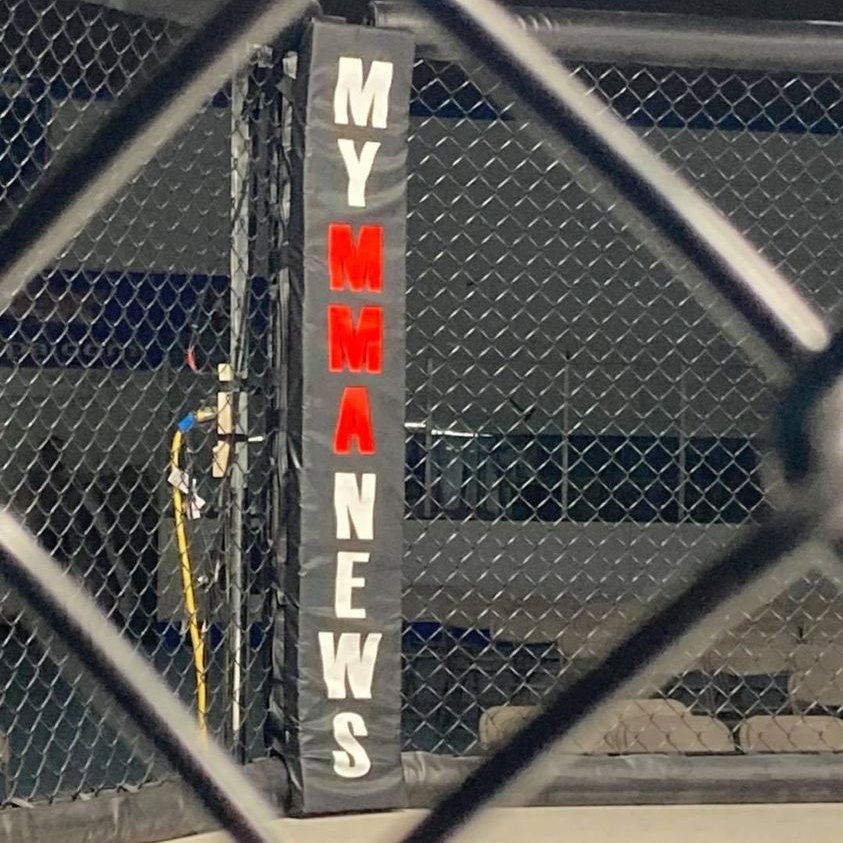 MyMMANews.com – We cover everything from MMA, BJJ, Bare Knuckle, Wrestling, Boxing, Kickboxing, and Judo
News, Opinions, Videos, Radio Shows, Photos and more.