Mike Erb: Bouts With PA Cage Fight Have Been A Blast
Mike Erb has the type of story that most every journalist covering the sport of mixed martial arts would love to tell.  Once tipping the scales at over 400-pounds, Erb dropped a significant amount of weight so that he could compete in the sport that he loves, and put on a great fight for the fans.  We caught up with the amateur heavyweight Erb (2-3) over the weekend to talk about his upcoming fight against Austin Swoyer (1-2) at PA Cage Fight 34 on December 1.
Last time we spoke, you were stepping into the ring for a Muay Thai bout with USKA. You've had a few MMA bouts since then as well. You are returning to the cage at PA Cage Fight 34. If you had to choose one or the other, which combat sport do you prefer for competition and why?
Mike Erb – "USKA was a great experience, but so far, nothing beats being locked in the cage. I lost three in a row in MMA and it was obvious my grappling needed work. So, while I focused on improving that part of my game, the USKA kickboxing opportunity came about. Stand up was fun, but I'm obviously not much of a kicker."
You were supposed to fight at Art of War 9 last month but the fight did not take place? What happened?
Erb – "That fight would of been crazy but we got the news like two weeks out that he pulled. I'm not really sure what he had going but I hope all is well."
You are taking on Austin Swoyer on December 1. What do you know about your opponent?
Erb – "I've seen all three of Swoyer's fights live and I'd say his mouth is way bigger than his gas tank. This fight was suppose to happen before and never did so there has been a little bit of talk between us. He has his opinions about me and I'm going to prove him dead wrong on the way to winning my first amateur title."
Are you training any differently for this fight than you have for previous competitions?
Erb- "I've been training to fight a wrestler since September so the only thing that has changed is the opponent."
This will be your fifth fight with PA Cage Fight. Is there something about the organization that you like, something that brings you back time and again to compete?
Erb – "My bouts with Pa Cage Fight have been a blast. They've taken good care of us every show I have been a part of. I only live a little more than an hour from Wilkes Barre so that makes it easier to bring my crowd with me. I enjoyed fighting at the Genetti last time and very excited to do it again."
We previously discussed the dramatic weight loss and lifestyle change you went through. At one time you were weighing over 400 pounds. There are not a lot of guys that size that actively train but there are some. Do you think there should be a super heavyweight division that would allow for the bigger guys to compete?
Erb-  "I think there should most definitely be a super heavyweight division. There are monsters out there that just can't make the 265 weight limit."
You had told us that your son was a huge motivating factor in losing the weight and why you compete. I know he still very young but since you have competed in the sports yourself, if your son told you that he wanted to compete in mixed martial arts, what would your reaction be or what advice would you give him?
"My boy is a year now and has been in the gym since he was a newborn in a car seat. So that's kind of been my plan (Laughs). I would love to share that with him."
How do you see this fight unfolding on December 1?
Erb – "I just can't call it. I hope the kid still wants to bang it out when we get in there but I'm sure his team has a smarter game plan than that. I'm bringing my hard work and determination. No part of my game is pretty but I'm going to pressure him and bust him up until he quits. I'll be the new Pa Cage Fight Amateur Heavyweight Champion!"
Any sponsors, coaches, teammates, anyone you want to thank? Social media sites to plug?
Erb – "I'd like to thank my coach/gym owner John Powell for seeing the fighter in me since day one even though I walk funny (Laughs). I'm coming off two first round submissions so I obviously have to shout out my Gracie NEPA Jiu Jitsu Coach Scott Diggs. He has elevated my technique and my understanding of the ground game tremendously. If this fight hits the mat I will be more than ready. I can't thank our Pro Lew Rumsey enough for the rounds after rounds. I'm grateful to learn and get so much work from a fighter of his caliber. Much love to all my teammates and training partners that show up everyday and push me. Thank you to my family and friends that have supported me this entire journey! Hard work pays off…Let's Go!!!"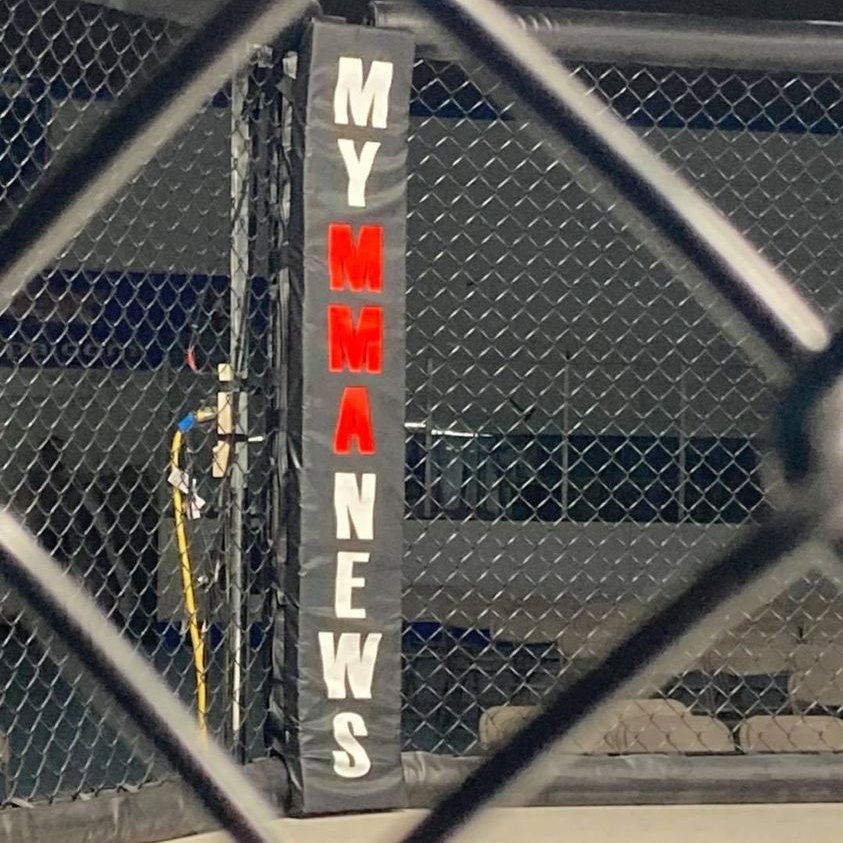 MyMMANews.com – We cover everything from MMA, BJJ, Bare Knuckle, Wrestling, Boxing, Kickboxing, and Judo
News, Opinions, Videos, Radio Shows, Photos and more.