Fight Music Producer Mikey Rukus set to drop "Stop-Go" single
World renowned fight music producer Mikey Rukus has been vocalizing, mixing, producing, releasing, and promoting customized lyrics, tracks, and beats for mixed martial artists and industry brands/companies for close to a decade.
Mikey Rukus- Fight Music Producer, has created over 400 theme songs for nearly 250 different clients all over the world.  The husband and father of 8 children (yes 8), has mastered the art of customized thematic music within the sports realm.  To view some of his previous work, please visit www.soundclick.com/mikeyrukus.  To contact Mikey Rukus directly, send an email to mikeyrukus@gmail.com.  Be sure to follow Mikey on Twitter @MikeyRukus for updates.
Rukus also performs at live music venues and MMA events worldwide; most notably you may have heard him on the recently released MMA World Series of Fighting theme song,"Bring It On."  He has also written and performed theme songs and walkout music for fighters in all facets of mixed martial arts to include the UFC.
Rukus told MyMMANews that he is transitioning into commercial music and will drop a brand new track on Monday, April 18.
So, why should you care?   We had an opportunity to sample the track before hand and if you have enjoy any of his previous work, you are sure to love Mikey's new track "Stop-Go."
Rukus' raw vocals are a hybrid between rap/rock/metal and a little bit of techno all in one.  It's a unique sound that most anyone, especially fight fans can appreciate.  "Stop-Go" is sure to get your blood flowing, adrenaline pumping, and a must have addition to the workout playlist on your iPod.
Join the Mikey Rukus release party For "Stop-Go" by clicking the image below.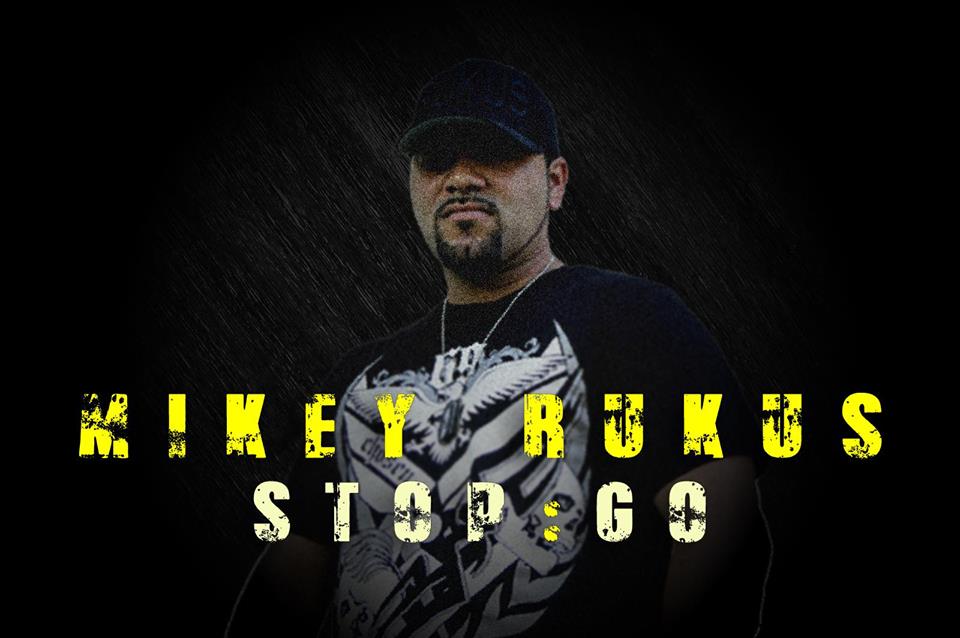 Some of the mixed martial artist Rukus has worked with include Mark Hunt, Cub Swanson, Chad Laprise, Coline "Freakshow" Fletcher.  He has also worked with Invicta FC, Cage Warriors and many others.
Visit his website here:  http://mikeyrukus.wix.com/mikeyrukus
WSOF Intro "Bring It On" by Zardonic ft Mikey Rukus