MMA Shark raises $10k for Children's Hospital of Philadelphia, donation matched anonymously
Former mixed martial arts promoter turned analyst, Paul Matreselva Jr. of TheMMAShark.com, and his wife Nicole, recently set out to do a good deed for a cause in which they have personal ties.  The couple from Scranton, Pennsylvania were pleasantly surprised to see their $10,000 donation to the Children's Hospital of Philadelphia (CHOP) matched anonymously, bringing the total contribution to $20,000.
The matching contribution to the "Children's Fund," came as part of CHOP's Annual Holiday Campaign.
"This is what Christmas is all about," wrote in a social media post.
"I am extremely proud to announce our company, The MMA Shark has raised $10,000 for Children's Hospital of Philadelphia Childrens Fund. This is being matched by an anonymous donor for a total of $20,000! We have been in business 9 months and due to massive success and generosity from 114 of The MMA Shark subscribers who also contributed to this in a large way- we were able to hit this remarkable amount.
"This money will help find better treatments and provide the patients and the community with much-needed programs and services. And most of all, help all children reach their potential."
The MMA Shark is a paid MMA handicapping service specializing in UFC /Bellator / PFL & LFA, among other promotions. The MMA Shark delivers event by event MMA picks directly via text message. While the site is not a betting site for players to put money down, Paul and his team do offer strategic betting advice that is opinionative in nature.
The $10,000 collection came from earnings The MMA Shark's subscribers contributed along with the company's contribution following the UFC 282 fight card on December 3.  The donation was the company's first official contribution to CHOP, although the Matreselva Family and a group of subscribers made personal gifts in previous years.
CHOP is the nation's first hospital devoted exclusively to the care of children. CHOP has been the birthplace for countless breakthroughs and dramatic firsts in pediatric medicine. Built on a foundation of delivering safe, high-quality, family-centered care, the Hospital has fostered medical discoveries and innovations that have improved pediatric healthcare and saved countless children's lives.
After being the promotor of a mixed martial arts promotion in northeastern Pennsylvania and giving plenty of UFC fighters their first few fights in the professional ranks, Paul would ultimately see his MMA career take a way different turn as he officially launched The MMA Shark earlier this year.
Matreselva believes in the cause at CHOP not only because one of his five sons is patient, but he himself was a Cancer patient.
"The city of Philadelphia saved my life!" Matreselva said.
"When I was diagnosed with Leukemia in 2014, I was sent to Fox Chase Cancer Center in Philadelphia," he said.  "I spent two years under care at Fox Chase and saw how difficult it was for families of Cancer patients.  Even for my own wife.  I wasn't working, I wasn't generating an income, having to pay for hotel rooms, meals, travel, etc., I saw it firsthand and to think that there are parents that have to go through that, I hope that I can make even the smallest difference."
Paul and Nicole had two children at the time he was recovering, and a third on the way.
"When my son was three years old, his eye was protruding, bulging, and we rushed him to the emergency room, and they thought he had a brain tumor," Matreselva recalled of the frightening experience.  "It turned out to be an orbital lymphangioma, and the only place to treat it is CHOP.  We have had several appointments and there were several surgeries scheduled but averted because physicians could not find an access point.  Right now, he is doing well but a flare up can happen at any time."
In the hospital's first year back in 1855, it had 12 beds and a dispensary. Physicians served 67 inpatients and 306 clinic patients. Today, Children's Hospital has two hospitals, more than 600 beds and completes more than 1.4 million outpatient visits and inpatient admissions each year.
As a charitable, nonprofit hospital, CHOP depends on philanthropy to advance its mission. Throughout the Hospital's history, generous families, individuals, companies and foundations have made significant contributions to the Children's Hospital of Philadelphia Foundation.
To sign up for the MMA Shark and get in on the weekly mixed martial arts action, click the banner below.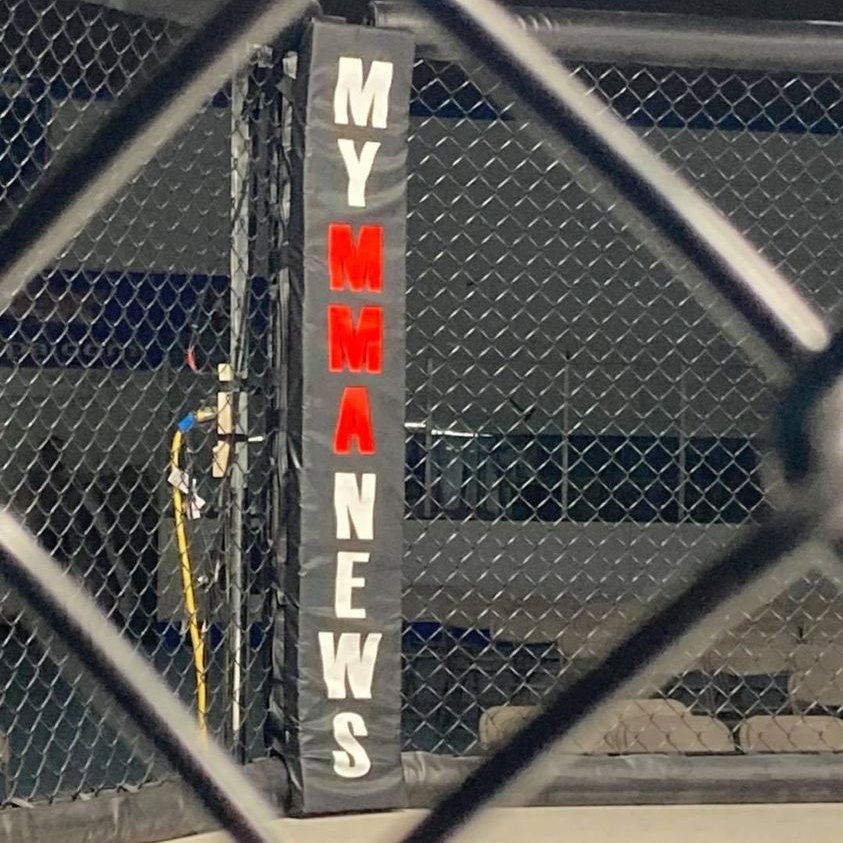 MyMMANews.com – We cover everything from MMA, BJJ, Bare Knuckle, Wrestling, Boxing, Kickboxing, and Judo
News, Opinions, Videos, Radio Shows, Photos and more.