Let's face it, if you are a mixed martial arts fan, there's a lot going on Fight Night.  Whether you are planning a party with friends and family and trying to set up the snack and drink menu, or score the action from the comfort of your living room, you might miss a thing or two.
There are certain elements of UFC events that almost can't be ignored.  The high energy that Bruce Buffer brings to the octagon, the unmistakable sound of Joe Rogan's voice (He's hurt… he's hurt), and of course the high profile fighters that almost everyone recognizes without hesitation.  The Conor McGregor's, Cowboy Cerrone's, and Sean O'Malley's of the sport are easy to pick out, and handily draw our attention.
But what about the things we miss throughout all that is going on? 
Where do you find information on those quick knockouts or undeniably impressive submissions that you may have missed during a quick bathroom break or while explaining to a friend "Who da fook" that guy is?
That's when I, like many MMA fans, go to Twitter.
Twitter has long been the go-to social media platform for MMA.  It's essentially how MMA journalists such as Ariel Helwani and Jonathan Snowden launched to the status they are at today.
Hashtags help users find the event they are looking for and you can then break down your search by "latest" or by the user accounts or photos or video.
On any given UFC Fight Night there are tens of thousands of people all tweeting about the same thing and it can become overload of sorts, but if you can find a user or two that you really latch on to, they could become your go-to source for info.
Here are a few MMA Twitter accounts that I like to follow:
First and foremost, let me start by saying, the accounts I am mentioning extend beyond just UFC Fight Night.  I like to watch and or cover more than just the UFC.  Everything from the other top-tier promotions on UFC Fight Pass, down to the regional circuits.
These accounts/users are watching everything combat sports related and it shows.
My first mention is someone that I did not initially think as someone that would consider a "must" follow on fight night, but with that being said, she's also the premise for the article.
"Lionheart" Jillian DeCoursey, is a professional atomweight competitor.  I first met this young lady when she was competing as an amateur in New York, several years before the sport was even legally sanctioned there.
It wasn't until around the 2019 mark that I realized DeCoursey was someone I would really look forward to following on fight nights.  I started to notice that her social media game really skyrocketed.  I reached out and asked what brought the change on and she had informed that her manager, Jason Adams, thought it would be a good idea for her to get more involved.
If you are looking for round-by-round break downs and some insight as to how a competitor sees the fight unfolding, check her out on Twitter @lionheartjill
See, Hilarie forces the clinch, but then accepts her back being in the cage. If she Reverses then she can get things done #DWCS

— Jillian DeCoursey (@lionheartjill) August 19, 2020
---
Next up is @caposa – Also known as Grabaka Hitman
Now….. I have no idea who the actual person is behind the Twitter handle, but whoever they are, they do a great job. Grabaka Hitman is a nickname for Japanese mixed martial artist Kazuo Misaki.  I'm fairly certain he is not the actual person behind the profile, but at the same time I kind of don't want to find out who is hiding behind the mask.
In the "about" section on his profile you will find a link to his wordpress blog.  Follow that site to their "about" section and….. nothing.  No clues to who this social media vigilante truly is, and I like it that way.
@Caposa has more than 28,000 followers on his accounts and is known for his quick screen grabs and gifs. If I miss any of the action, I can almost always count on this profile for some sort of quick playback that might otherwise not be provided by many of the accounts that I follow.
Huge left hand from Louis Cosce. The Cosce bros got it done tonight. Gotta think both are getting picked up. pic.twitter.com/ZOvvdpqQvO

— caposa (@Grabaka_Hitman) August 19, 2020
---
@ShayMyName – ImShannonTho
Still looking for more GIFS and quick vids?
Shannon is another go-to resource on fight night.
With close to 12,000 followers, @ShayMyName is known for providing quality content at a high rate of speed… sometimes before a round is even over.
DOUBLE KNOCKDOWN #LUX008 pic.twitter.com/IiHCcme6Oa

— ShayMyName (@ImShannonTho) February 15, 2020
---
The last account for this piece is one for most any fight fan.  One thing that is often question in MMA is the judging.  Why did a judge score a fight a certain way?  How did they see it that way?  It's caused arguments for years for most everyone from the fans all the way up to the UFC boss himself in Dana White.  Sometimes judges just don't get it right.
Enter @MMADecisions
If you want to know how media members may have scored a particular fight then look no further.  MMA Decisions has been publishing MMA media scores since 2010.
Media have to be approved to have their scores reflect on the site, so not just anyone can submit.  I've been contributing to the account for about two years now when I can, but there are more than a dozen other sites that contribute including MMA Junkie, Sherdog, and others. Once scores from a variety of media members are tallied, they are then published on the web, and a tweet is sent from the @MMADecisions account for fans to follow.
Check it out.
Media scores have been posted for Rakic/Smith: https://t.co/666aE3qaYi

— MMADecisions.com (@MMADecisions) August 30, 2020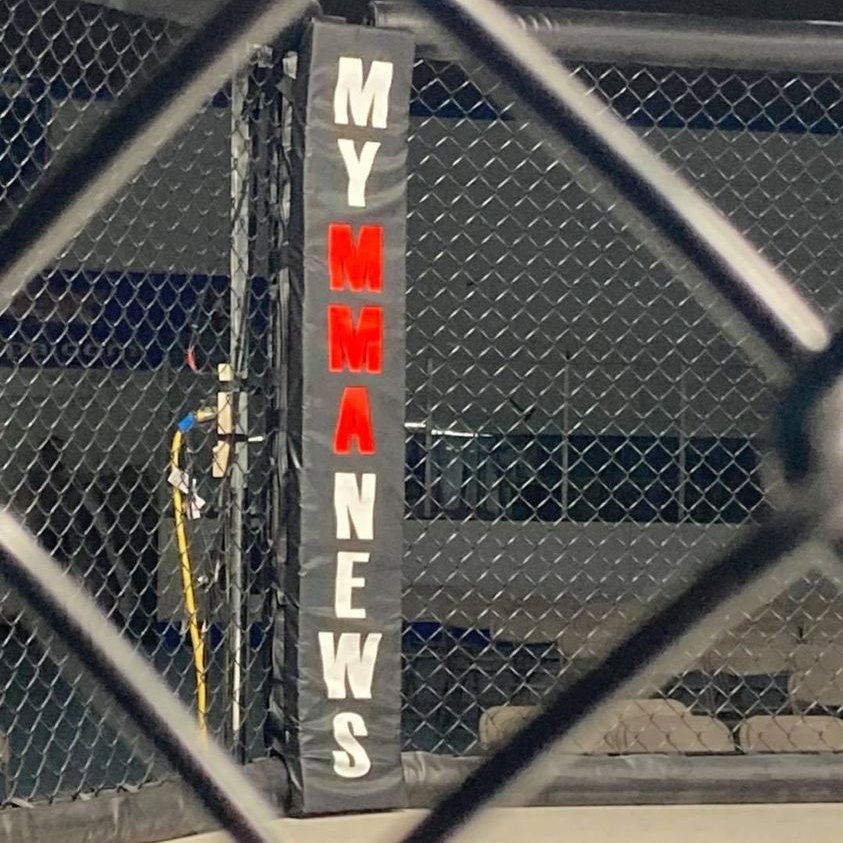 MyMMANews.com – We cover everything from MMA, BJJ, Bare Knuckle, Wrestling, Boxing, Kickboxing, and Judo
News, Opinions, Videos, Radio Shows, Photos and more.