Nicdali Rivera-Calanoc: 2017 Goal – Be the baddest 105-pounder on the planet
Nicdali Rivera-Calanoc: 2017 Goal – Be the baddest 105-pounder on the planet
Kicking off the start of a brand new year here in 2017 a young woman by the name of Nicdali Rivera-Calanoc has already put a plan in place.  Her goal:  To be the baddest female atomweight (105-pounder) on the planet.
Rivera-Calanoc will make her first step toward that goal when she makes her long-awaited return to the Combate Americas cage, and faces the red-hot Lisbeth Lopez Silva in the organization's first trip to Mexico on Thursday, January 19.
We caught up with Nicdali earlier tonight to discuss a variety of topics to include the fight, coming out of retirement, finding the right weight class, sex appeal, and more.
MyMMANews – Happy New Year, how are you doing today Nicdali?
Nicdali – "I'm doing great.  I'm actually getting ready to head to Mexico City today."
MyMMANews – This is your second fight for Combate and you find yourself in the co-main event for the organization's first trip to Mexico. The event will be streamed live via UFC Fight Pass. Tell us a little bit about this opportunity and what it means to you.
Nicdali – "It also be live on Azteca TV which is the largest network in Mexico which is a huge deal.  Half of my family lives in Mexico.  They are so excited.  They are calling me, messaging me, 'Nicdali, I'm seeing you all over the TV, the commercials,' and to me that means everything. This is what I've always wanted when I started fighting MMA 10 years ago and I never had a dream of fighting in the UFC because back then women weren't allowed to fight in the UFC.  So my goal was to be an international fighter.  For me, what I wanted most was to fight in fight in Mexico City because of my ancestry. I do have some Aztec ancestry and if you know the story of the Aztecs, they were chasing a certain omen which is on the Mexican flag.  It is a an eagle carrying the snake on the cactus and it literally took decades to find it and to me this is what that means.  It's almost a decade of getting here and going through a lot of things in my career, fighting in Japan, Puerto Rico, Invicta, being in the top 10 in three different weight classes.  There are also some very down times, losing the title shot when I fought Penne, breaking my nose, breaking my leg, retiring, and there were some things I was not happy with business wise in my career…. I'm happy to be back at atomweight and I'm happy to finally make my dream come true which is to fight in Mexico City."
MyMMANews – You mentioned something I was going to touch on later in my questions but I'll get to it now.  You touched on your retirement.  After you fought in Invicta, you said something about walking away from the sport of mixed martial arts which is essentially one of the hardest sports an athlete can compete in.  Why retire, and then come out of retirement in such a short period of time?
Nicdali – "There were a lot of things personal wise in my life that I needed to get through and if you fight MMA, it is a very hard sport and I know that if I didn't have 100 percent focus I wasn't going to be successful.  The other part was business wise, things weren't looking for me.  I was fighting the top 10 in the world and I was fighting for chump change.  I just didn't appreciate that sort of treatment and I was done.  But you know what?  It wasn't even a month later and I was back in the gym training.  So I never lost my love for it.  There's just a lot of things behind the scenes that people don't see that make this sport harder."
MyMMANews – You said in a video posted on the Combate social media sites that your goal is to be the baddest 105 pounder on the planet. Now, you've previously competed at 115 pounds so talk a little about the move to 105 and this goal of yours.
Nicdali – "Well, the thing is when I started my career there wasn't anything below 125 so that's where I started my career, 125.  I was walking around at 125 and the girls I was fighting were walking around the day of the fight at 140.  I was still knocking people out.  I fought at 115.  I fought Felice Herrig, Angela Magana, Jessica Penne, just to name a few, and they are all in the UFC.  105 has really been where I feel the best and most competitive and I know I can be number 1 at that weight.  I feel I can take on 125 multiple times.  It's not that difficult for me.  At 105 I am the fastest, strongest version of me and yeah I want to compete at that weight.  And Combate Americas is really committed to building the 105 women's division.  They haven't announced it yet but they are going to bring in about 8-10 girls from all over the world to build the division so that's why I am excited to go back there."
MyMMANews – So, your opponent is Lisbeth Lopez Silva. What do you know about her, and what are your keys to victory?"
Nicdali – "She's on a three fight win streak so she's gonna be proud, she's Mexican.  A lot of us Mexican fighters are proud, tough, and gritty.  So I'm ready for that.  I'm excited for that.  Like I've said before I've competed against the best in the world.  I have 18 MMA fights and 2 kickboxing fights so I'm ready for whatever she has to bring.  Keys to victory: I just have to be myself.  I have to fight the way I fight."
MyMMANews – Although he hasn't competed professionally in a number of years, your husband Travis is fighter. What is it like for him to sit on the sidelines and watch you, his wife, participate in a sport he loves and knows so well, but do so knowing that there is the possibility of you getting some bumps and bruises along the way?
Nicdali – "For him, he loves that I'm doing what I'm doing my passion and what I love in life and he stands behind me 100 percent.  Even though he hasn't competed in a number of years, he was Holly Holm's sparring partner for when she fought Miesha Tate.  He is a personal chef.  He served as a chef for a bunch of UFC fighters, Kevin Lee, Bryan Caraway, Miesha Tate. He is very knowledgeable.  He also studied at the IMG Academy where GSP (Georges St. Pierre) did his strength and conditioning education.  He did part of his strength and conditioning education there. Now his passion is he wants to be a professional boulder and compete in the Olympics.  We are both very athletic and it is completely normal.  We have a fun relationship with friendly competition."
MyMMANews – If fans may not be too familiar with who you are as a fighter, they may certainly have seen videos or pictures of you online. One such video is the weigh-in between you and Felice Herrig. Now you fought Felice, but it was the weigh-ins that got a lot of attention. Many called it the "sexiest weigh-in in MMA history." You have seemed to embrace the fact that there a bunch of guys sitting at home on the internet looking at photos and videos of you.
Do you think that it is kind of unfair that in order for yourself and a lot of these women in mixed martial arts today that they sort of, kind of have to have some sex appeal in order to get a push?
Nicdali – "I don't really pay attention to that.  Mainly for me because I was a model before MMA.  I was a petite runway model.  I did print work.  I was a mannequin model. So for me it came natural.  I'm not thinking 'Oh I need to be sexy to promote my career.' No, for me, I'm just being myself.  
And if people want to promote me that way, then that's up to them.  Maybe other women feel that way.  I don't feel that way.  When I'm not training for a fight or I'm not in the gym, I wear high heels.  I don't own a pair of jeans.  I wear dress all the time so it's pretty natural for me to be 'sexy.'
MyMMANews – You have two nicknames out there.  You have "The Night Queen" and "Medusa."  Can you give me a little background on how you got those names and what they mean?
Nicdali – "Well, Nicdali means 'The Night Queen' and that was my original nickname because I knock out my guy training partners and I knock girls out in fights.  Then Medusa was given to me at my gym Xtreme Couture and Miesha Tate and my husband were like 'You're like Fatal Attraction.  You think you're all sweet and innocent but you're really a badass."
MyMMANews – We are going to be speaking with one half of the main event, later tonight when we talk with Steve Swanson, the younger brother of UFC fighter, Cub Swanson. Steve takes on Gustavo Lopez in the main event when Combate Americas heads to Mexico City on January 19. Before we let you go Nicdali, are there any sponsors you want to give a shout out to, any social media sites you want to plug, anything at all, the floor is yours.
Nicdali – "I would like to thank Float Santuary, Xtreme Couture, Prototype Combat, Fighter Alias, and Trout Lake Retreat in British Columbia."
Follow Nicdali on Social Media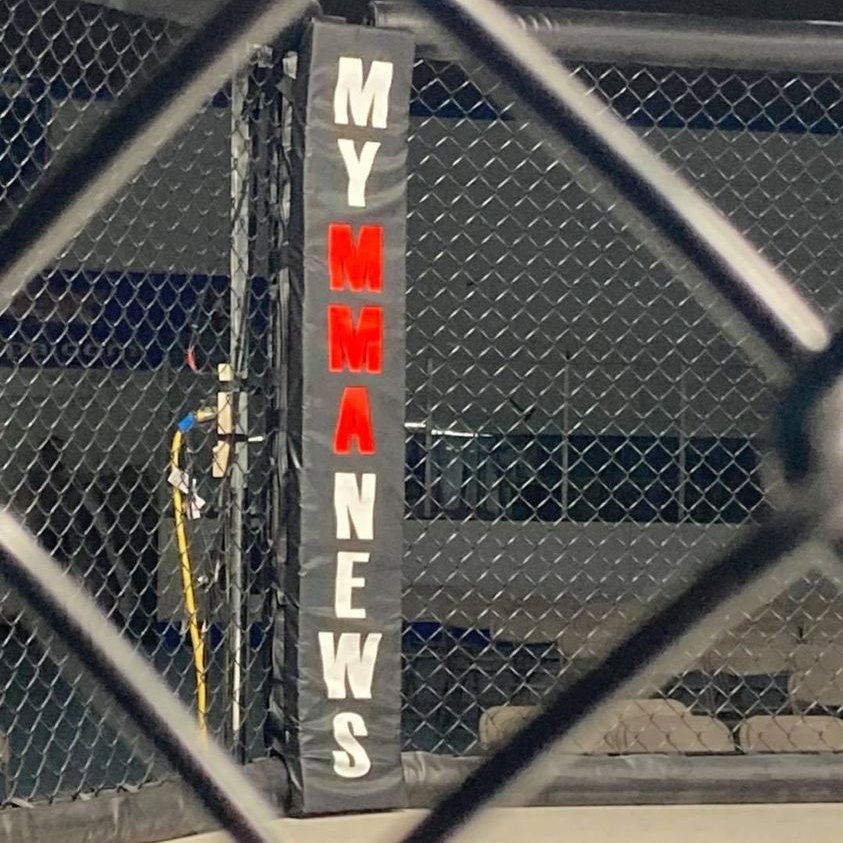 MyMMANews.com – We cover everything from MMA, BJJ, Bare Knuckle, Wrestling, Boxing, Kickboxing, and Judo
News, Opinions, Videos, Radio Shows, Photos and more.