Jakarta, Indonesia: The largest global sports media property in Asian history, ONE Championship (ONE), has just announced the complete card for ONE: KINGS OF COURAGE, which takes place in Indonesia's bustling capital city of Jakarta. The ONE Championship cage will once again showcase the absolute best in local and international martial arts talent. Set for Saturday, 20 January at the iconic Jakarta Convention Center, the main event features top female strawweight from Singapore, Tiffany "No Chill" Teo who will take on Chinese female martial arts star Xiong Jing Nan for the inaugural ONE Women's Strawweight World Championship.
Ticket information for ONE: KINGS OF COURAGE is available at www.onefc.com.
Chatri Sityodtong, Chairman and CEO of ONE Championship, stated: "I am super excited to announce Tiffany Teo versus Xiong Jing Nan at ONE: KINGS OF COURAGE in Jakarta. It is our first global broadcast of 2018 and we are going big. The two women are exemplary martial artists who compete at the highest level of skill. It should be an exciting bout for all the fans watching, and at the end of the night, we will be crowning our first ONE Women's Strawweight World Champion. In addition, our co-main event contest between local hero Stefer Rahardian and Muhammad Imran will see the winner go on to challenge for the ONE Flyweight World Championship."
Tiffany Teo, ONE World Title Challenger, stated: "First of all, I would like to thank ONE Championship for believing in me. I've always kept my head down and let the hard work and my achievements speak for itself. I got the win in my last bout, but I still feel like I could have done better. As a martial artist, I am constantly seeking to improve. This title shot means a lot to me and I am excited to get right back in the cage. I would like to thank Xiong Jing Nan for the opportunity to showcase my skills again. This one is for my fans in Singapore. I will bring the belt home for you guys."
Xiong Jing Nan, ONE World Title Challenger, stated: "I would like to thank ONE Championship for the opportunity. I am so glad to have a title shot against Tiffany [Teo]. This is a great honor for me, and for China. I have been training and dreaming of becoming a world champion for a long time and I am ready to defeat whoever is standing in front of me. My entire career has been about making this dream come true, and now it's time for me to make that dream a reality."
Tiffany "No Chill" Teo of Singapore is a rising female martial arts star who competes in ONE Championship's women's strawweight division. She holds an unblemished professional record of seven wins and no losses, including three submissions and two knockouts. Teo began training in taekwondo before moving on to compete in boxing and Muay Thai and eventually transitioning to the ONE Championship cage. In her last bout, Teo impressed with a quick submission victory over Puja Tomar. Up next, Teo will take on Xiong Jing Nan for the inaugural ONE Women's Strawweight World Championship.
"The Panda" Xiong Jing Nan of Shandong is a female strawweight contender in ONE Championship. She is known as one of the top three leading female martial arts talents in China. With a professional record of 13-1, Xiong began her career competing in professional boxing and was inspired by her father, who imparted in her values of courage and integrity. Featuring a wide array of skills, Xiong recently bagged a gold medal at the prestigious China Open Brazilian jiu-jitsu tournament in 2017. In her last bout, Xiong made quick work of Filipino wushu specialist April Osenio, finishing her opponent via technical knockout in the first round. Up next, Xiong will take on Tiffany Teo for the inaugural ONE Women's Strawweight World Championship.
Top Indonesian martial arts talent Stefer Rahardian impressed in his ONE Championship debut by winning the ONE: TITLES & TITANS Flyweight Tournament in August of 2016. Rahardian finished both Yotha Hutagalung and Hendrick Wijaya by first round rear-naked choke to become the tournament winner. Since then, Rahardian has blazed a trail in the ONE Championship cage, winning three additional bouts to cap an amazing run as a professional. In his last outing, Rahardian outperformed Cambodia's Sim Bunsrun to win by impressive first-round submission. Still unbeaten, Rahardian puts his perfect record on the line against Muhammad Imran in a ONE Flyweight World Championship title eliminator.
Muhammad "The Spider" Imran of Gujar Khan, Pakistan is a martial artist making his ONE Championship debut. He is the former PFC Strawweight Champion who specializes in budokai karate and grappling. The 26-year-old is looking to make a solid impact at flyweight, challenging one of the top talents in the division in his first appearance for the promotion. In his next outing, Imran is set to battle Indonesia's Stefer Rahardian for the right to challenge for the ONE Flyweight World Championship.
33-year-old Vitaly Bigdash of Rostov-on-Don, Russia, has proven to be one of the most talented martial artists in the world. Making his promotional debut in 2015, Bigdash captured the ONE Middleweight World Championship with a resounding technical knockout victory over Igor Svirid, in one of the most action-packed contests in the ONE history. After succumbing to new champion Aung La N Sang in his last bout, Bigdash returns to the ONE Championship cage seeking redemption. He will take on Leandro Ataides.
Leandro Ataides of Rio de Janeiro, Brazil, is a 31-year-old martial arts veteran who owns a professional record of 10 wins and three losses. A powerful finisher, seven of Ataides' victories have ended within the distance. In his last bout, Ataides scored his second win in a row, outscoring former world title challenger Michal Pasternak with a complete showcase of skill. Prior to that bout, Ataides also stopped Mohamed Ali with a highlight-reel flying knee that was named ONE's Knockout of the Year 2016. The hard-charging Ataides remains a force to be reckoned with at middleweight and will look to excite the crowd when he takes on his next opponent, former champion Vitaly Bigdash.
33-year-old Marat "Cobra" Gafurov of Dagestan, Russia, is the former ONE Featherweight World Champion. Boasting a professional record 15 wins and only one defeat, Gafurov is a high-level grappler with 11 of his wins coming by impressive submission over top-caliber opponents. Gafurov captured the featherweight title in 2015 with a gutsy victory over former champion Narantungalag Jadambaa in an epic battle. In his last bout however, Gafurov succumbed to Martin Nguyen via devastating one-punch knockout. Gafurov is now on the comeback trail, looking to get back into title contention. He will take on Shinya Aoki in a Grappling Super-Match.
Global martial arts veteran Shinya "Tobikan Judan" Aoki of Shizuoka, Japan, is one of the world's most decorated athletes. He is the DREAM Lightweight Champion, former Shooto Welterweight Champion, and the former ONE Lightweight World Champion. The 34-year-old Aoki is a Brazilian jiu-jitsu black belt under the famed Yuki Nakai and has won multiple grappling tournaments all over the world. Aoki also holds a black belt in judo and is widely considered one of the best pure grapplers in professional martial arts competition today. In his next bout, Aoki will take on Marat Gafurov in a Grappling Super-Match.
Indonesian martial arts veteran "The Terminator" Sunoto is a ONE Championship bantamweight and a former WKF Indonesia Champion. Representing IndoGym and Team Phantom, Sunoto features a style that combines elements of kickboxing, karate, and jiu-jitsu. With a penchant for scoring spectacular finishes, four of Sunoto's six victories have ended before the final bell. The 32-year-old is known as an aggressive warrior who never backs down from a challenge. His next bout will be against Rin Saroth.
24-year-old Rin Saroth is a martial artist from Phnom Penh, Cambodia and a former WK 3 Featherweight Tournament Finalist with a khun khmer record of 110-22-0. He made his ONE Championship debut in December of 2015 at ONE: KINGDOM OF KHMER, winning by first-round armbar submission over Mission Ali. Saroth is now ready to return to the ONE Championship cage. He will face Indonesia's Sunoto in his first bout back.
32-year-old Yusup "Maestro" Saadulaev of Dagestan, Russia, is one of the promotion's most talented bantamweights. With a 16-4-1 and 1NC professional record, Saadulaev is a Combat Sambo world champion who has won numerous grappling competitions. He is known for high-level grappling game and his submission skills, having won 11 of his total victories by submission finish. Victorious in his last outing inside the ONE Championship cage, Saadulaev is hungry to further his career and will get another opportunity when he takes on Masakazu Imanari.
Japanese martial artist Masakazu Imanari is a ONE Championship bantamweight with years of high-profile experience on the global stage of martial arts. With nearly two decades of experience under his belt, Imanari is a veteran of the sport and one of the most talented competitors to come out of Japan. With a style focused on submission grappling, Imanari is a former 3-time DEEP Champion. Out of Imanari's 36 total victories, 25 have come by submission finish. "Ashikan Judan" is set to return to the ONE Championship cage against Yusup Saadulaev.
22-year-old Iryna "Delsa" Kyselova is a Europe West Fight Champion and a top-notch grappler. Hailing from Donskoe, Ukraine, she is 11-2 as a professional and will be making her ONE Championship debut. Representing YK Promotion, Kyselova is currently riding a four-bout winning streak. Nine out of her 10 victories have come by scintillating finish, including seven submissions and two knockouts. A new player at women's strawweight, Kyselova will take on the surging Miao Jie.
30-year-old "Supermom" Miao Jie of Shanghai, China, is a martial artist with a professional record of 6-1. A talented grappler, Miao recently won a bronze medal at the 2017 IBJJF World Championships in Long Beach, California, USA. In her most recent bout, Miao needed less than a minute to submit Australia's Amira Hafizovic via armbar to set a record for fastest submission and finish in ONE women's history. Looking to make a name for herself in Asia's premier martial arts organization, Miao seeks to showcase her complete skills as she returns to the ONE Championship cage against Iryna Kyselova.
Victorio "Indra" Senduk of Bandung, Indonesia is an unbeaten featherweight contender and former IBC Featherweight Champion. With a background in wushu and kickboxing, Senduk is a hard-hitting striker with an aggressive style. Representing Gorilla Fight Club, Senduk is set to return to the ONE Championship cage against compatriot Yohan Mulia Legowo.
Yohan Mulia Legowo from Solo, Indonesia, has been competing as a martial arts professional for over 15 years. He has a professional standing of 8-6, with five submissions and three knockouts. "The Iceman" is known to be a well-rounded combatant, incorporating various martial arts techniques including wrestling, judo, jiu-jitsu, boxing, and kung fu in his offensive arsenal. His highly-regarded skillset will be put on display when he battles Victorio Senduk.
Indonesian striking specialist Riski "Kong" Umar is a 25-year-old ONE Championship flyweight contender. A Muay Thai and taekwondo practitioner, Umar is unbeaten as a professional. In his most recent contest, Umar needed just two minutes to knock out Adi Nugroho with punches. Training out of Bali, Indonesia, Umar is set to return in his second appearance inside the ONE cage, this time against Arnol Batubara.
27-year-old Arnol Batubara of Bandung, Indonesia, is a ONE Championship flyweight and former Garuda Super Fight Bantamweight Champion. With a style based on wushu sanda, Batubara joins a deep flyweight division, ready to make waves with his exciting technique. Representing Livre Brotherman and IndoGym, Batubara is set to make his promotional debut against Riski Umar.
Filipino martial arts veteran Rene Catalan of Manila, Philippines, is a 2006 Asian Games gold medalist in wushu. He made his ONE Championship debut in 2013, showcasing his unwavering tenacity and incredible heart. In September of 2016, Catalan notched his first victory in the promotion with a unanimous decision over Zhang You Liang. After submitting Adrian Matheis by armbar in the second round, Catalan scored his third straight victory with a unanimous decision over Bu Huo You Ga. Now Catalan is looking for his fourth triumph, this time against Peng Xue Wen.
21-year-old Peng Xue Wen of Zhongshan, China is a ONE Championship strawweight and former National Youth Grecco Champion 2014. Representing Nan Yan Fight Club, Peng is a wrestling and Brazilian jiu-jitsu practitioner. In his most recent contest, Peng made his ONE Championship debut a successful one, defeating Phat Soda by emphatic first-round KO slam. Peng looks to build on his success, but will face veteran Rene Catalan in his next outing.
Female martial artist Priscilla Hertati Lumbangaol of Jakarta, Indonesia, is an Indonesian national wushu champion who has trained in various striking disciplines such as kickboxing and wushu. The 29-year-old made her ONE Championship debut against Singapore's Tiffany Teo at ONE: THRONE OF TIGERS in February 2017, joining a growing list of elite female martial artists in Asia. Lumbangaol will look to emerge triumphant in her next appearance inside the ONE Championship cage, when she takes on the Malaysia's Audreylaura Boniface.
28-year-old Audreylaura Boniface of Kota Kinabalu, Malaysia is a martial artist by practice and a medical doctor by trade. She holds a black belt in taekwondo and is a mainstay at Borneo Tribal Squad, training under the guidance of AJ "Pyro" Lias Mansor and Malaysian superstar Ann "Athena" Osman. A top women's atomweight prospect, "Ice Comet" is in search of her first victory inside the ONE Championship cage. Boniface will take on Priscilla Hertati Lumbangaol in her next outing.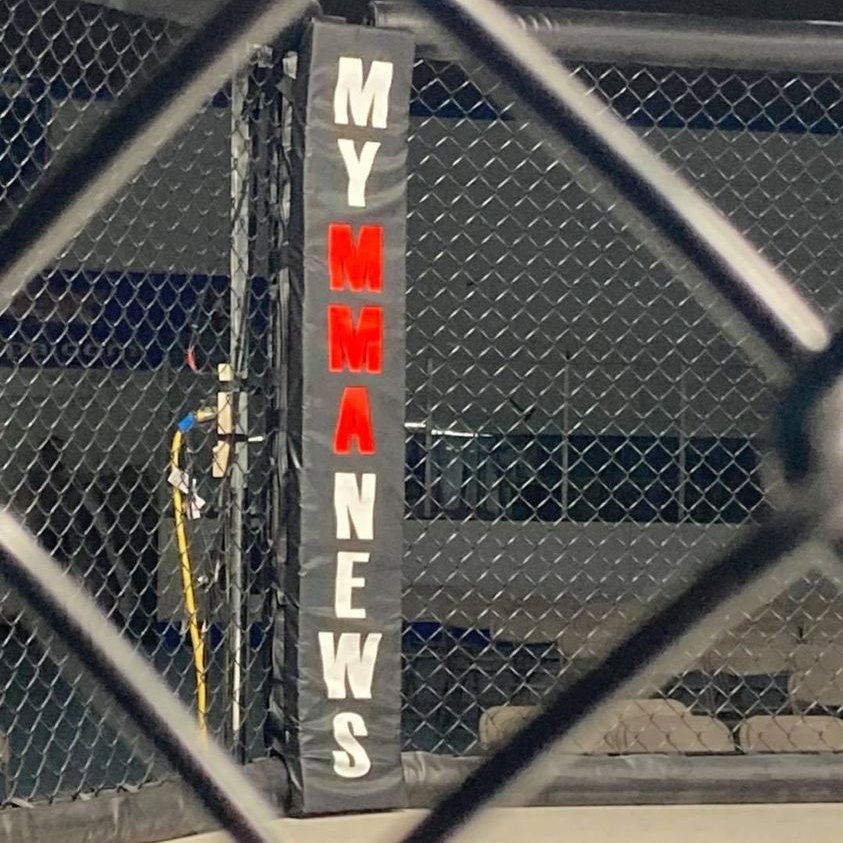 MyMMANews.com – We cover everything from MMA, BJJ, Bare Knuckle, Wrestling, Boxing, Kickboxing, and Judo
News, Opinions, Videos, Radio Shows, Photos and more.