OPINION: Top 5 Non-UFC signed Fighters from Pennsylvania
The Keystone State of Pennsylvania has a vast history of birthing and developing not only great athletes but also great fighters. Wrestling has become tradition and even today has paved the way for many mixed martial artists emerging on the scene.
The Ultimate Fighting Championship, otherwise known as the UFC is on the largest stage of competition. It is the NFL or MLB of its sport. There are many smaller organizations that build fighters up along their journey, some bigger than others, some with more fierce competition. The fact remains the same though that if you are in the sport the ultimate goal is to get to the UFC.
So who are the top 5 Non-UFC signed prospects?
The answer is not easy. How do you compare? When was the last time they competed? Win/loss ratio, etc. Some fighters from the state have been in the UFC before but are no longer necessarily employed by them however still active in the sport? Should they be included? Should other major organizations such as Bellator or the World Series of Fighting be included, where those fighters are at the top level, the cusp just before signing with the biggest promotion? It is a tough call but we are going to give it a shot.
At # 5
This fighter hails from Nazareth, Pennsylvania and is the former Cage Fury Fighting Championships Featherweight Champion, Scott 'the Animal' Heckman.
Heckman (18-5) now trains at both Chamber MMA in East Stroudsburg, Pa., and AMA Fight Club in Whippany, N.J.   Coach Don Cioffi, owner of Chamber has been helping the Animal refine his striking and footwork, something that was apparent in his last fight against Troy Gerhart. Heckman was known primarily as a wrestler but has evolved into a complete mixed martial artist.
The Animal amassed a high school wrestling career record of 142-19 with two bronze medals and a fifth place showing at the PIAA state tournament. He capped his high school career by placing 8th in the country at the highly touted senior national tournament.
He then embarked on a successful collegiate career by becoming an NCAA Division I qualifier, a 2x PSAC champion in 2006-07, and two 4th place finishes in 2008-09. During his collegiate career he defeated former lightweight UFC champion Frankie Edgar.
Heckman currently fights in the featherweight division but as he looks toward earning a contract with the UFC he has acknowledged to MyMMANews.com that he would like to transition to the lighter, bantamweight division.
#4 – Mark Cherico
Cherico, also known as the "Pride of Bloomfield" is 7-0 as a 145-pound professional mixed martial artist but also brought a perfect 9-0 amateur record to the table, making a 16-fight win-streak.
He has finished five out of his seven professional wins via TKO or submission and never went the distance in his eight-fight amateur career. Cherico is currently the Pinnacle FC featherweight champion but surely he is on UFC matchmaker Joe Silva's radar.
#3 – Sidney Outlaw
Coming in at number 3, is a perfect 3-0 fighter in Sidney Outlaw.
Outlaw, is a Veteran of the 3 biggest organizations in the area outside of the UFC, Bellator, CFFC, and Ring of Combat. He has one fight in each as a pro.
In his last fight Outlaw defeated Mike Bannon via unanimous decision.
At just 22 years of age Outlaw is still very young but he is a real threat to all in his weight class as he will only get better with more experience.
#2 – Darrell Horcher
Lightweight, 10-1 pro, Darrell 'the Saint' Horcher makes the list at number three as the 27-year old has fought in both Bellator and CFFC with his only loss coming to Phillipe Nover, a finalist on the hit television reality series, the Ultimate Fighter.
The Saint fighting out of Shermansdale, Pa., and currently has a three fight win-streak, most recently a unanimous decision over Alex Ricci.
And the # 1 non-UFC signed fighter in Pennsylvania is:
Alexandre Bezerra, 17-3 as a pro, 145lbs
Our number one fighter was an obvious choice as he holds a win over number five, Heckman. But there was more to the decision than just that. This Sao Paolo, Brazil native is a true mixed martial artist craftfully combining both wrestling and Jiu-Jitsu.
Bezerra made his professional MMA debut in July 2008. He quickly established an 8-1 record over the next two years while fighting in his native Brazil. This drew the attention of Bellator Fighting Championships and he was signed with the company in 2011.
He currently trains in Philadelphia, Pennsylvania at Daddis Fight Camps and at Brazilian Jiu-Jitsu United alongside Roberto Godoi black belt and MMA fighter Wilson Reis.
Bezerra now fights for CFFC. It was earlier this year that Heckman lost his CFFC featherweight title to Levan Makashvili. Makashvili attempted to defend his title last month, dropping the fight to Bezerra who is now the CFFC featherweight champion and likely will be for a long time to come.
Honorable mentions: Rich Patishnock, Lewis Rumsey, Zu Anyanwu, Duane Bastress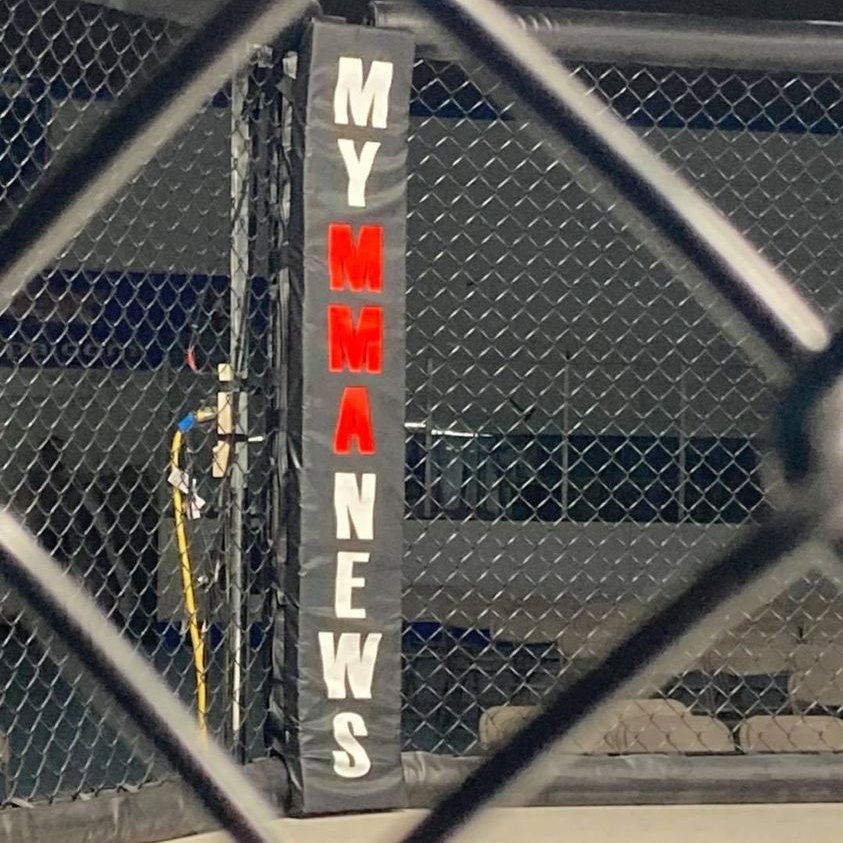 MyMMANews.com – We cover everything from MMA, BJJ, Bare Knuckle, Wrestling, Boxing, Kickboxing, and Judo
News, Opinions, Videos, Radio Shows, Photos and more.