Pam Sorenson looking to be more aggressive in Invicta FC 32 featherweight title fight
Invicta FC 32 takes place from the FireLake Arena in Shawnee, Oklahoma on Friday, November 16. The event will stream live on UFC Fight Pass at 7 p.m ET and is headlined by a featherweight title fight featuring undefeated Felicia Spencer (5-0) and veteran Pam Sorenson (7-2).
We were able to catch up with Pam 'Bam' Sorenson just a few weeks out from what is the biggest fight in her professional MMA career to date.
MyMMANews – First, how was this title fight presented to you? You are coming off two wins, your opponent hasn't yet tasted defeat. Were there any other options for you?
"After I found out that I did not make it on to this season of the Ultimate Fighter (TUF 28), Invicta contacted me shortly thereafter.  I think maybe they were waiting to see who made it, who didn't make it.  It was really nice.  My last two scheduled fights fell apart, they never made it, so yeah I'm pretty excited."
Your opponent, Felicia Spencer has recorded all of her professional wins under the Invicta banner. Is she someone you knew you would eventually be facing? Was she on your radar?
"I mean, I watched her.  I wasn't sure if I was going to fight her soon or not.  I wasn't sure but I think it will make for a good fight this time.  It's still kind of early in her career, but she's looked great up until now. We'll see what happens."
Seeing that all of her fights were for Invicta, they are available on UFC Fight Pass for you to watch. Without giving too much away, I'm sure you and your coaches are studying the film. Again, without giving too much away, but are there things that you have noticed about Felicia as a fighter that you can pick apart and use to your advantage?
"Yeah, definitely.  There hasn't been a whole lot of evolution in her game.  We noticed the same little things in every fight.  I think there is definitely going to be openings for me."
Of your nine professional mixed martial arts fights, five have gone the way of split decision, three in your favor, two against. When a fight goes to the judges and is ruled as a split decision, it means that the judges likely had a difficult time deciding who the victor was. Is there anything that you have learned about yourself and your style of fighting, from those fights? Anything you can do differently? Or is it just that you are facing very stiff competition that are likely just as skilled as you?
"Yes, it's really funny because Tonya Evinger, she had talked to me after I lost to Gomes.  She was like 'you've got to stop fighting to not lose, and start fighting to win.' What I think she meant was, be a little more aggressive and not so, I don't want to say afraid, but not so hesitant to go in for the big shots.  I don't really mind getting hit a lot but it does look bad to the judges.  I think for me, I just need to go in there and be a little bit more aggressive, and force my game on to them, and not be so worried about what they are going to do."
Does that mean you are changing the way you fight?  Will we see a different Pam Sorenson on November 16 in this title fight?
"I think so.  I don't want to say reckless, but a little more aggressive.  I want to fight my fight, and not hers."
If you could describe your fighting style in 1 word, how would you describe it?
"Oh, that's hard.  Up until now, I would just say it's 'technical.' I've always tried to be technical and have pretty fights.  That's one thing we're trying to change."
You hold a win over the now former UFC flyweight champ Nicco Montano. You have a win over Jessica-Rose Clark who is also in the UFC. You even tossed your name into the hat to fight Cris Cyborg at times when the UFC was looking for an opponent for her. How close do you feel you are to getting a shot with the UFC? Does a win over Felicia Spencer put you there?
"If they open up a featherweight division, I would think so.  I think even with the season of TUF that is going on now, they haven't signed anybody else, whereas when they brought in the strawweights for TUF, they signed other strawweights.  They still had fights in that division.  They haven't done that with the featherweights.  My hopes aren't real high for them to build that division in the UFC.  I think my chances might be better if I dropped back down to bantamweight but we'll have to see if that is a possibility or not."
If they are not building on the division, do you see this current season of TUF and having Cyborg as a champion, as a waste of time and effort?  What do you think the purpose is?
"Maybe they are looking to build their bantamweight roster.  Most of those girls are bantamweights.  I mean there are a couple in there who have had fights at featherweight.  Maybe they were originally looking featherweights to change their mind, like all these girls are going to have easy weight cuts, we don't have to cut weight on the show, and then they will drop down to bantamweight.  I don't know."
Obviously Shannon Knapp, the President of Invicta FC, wants to see all the women who fight for her have success and move on to the UFC, but do you think that consistently having Invicta champions plucked to move up to the UFC hurts Invicta at all? We are constantly seeing title vacancies and a good example of this is here in your own division. Cris Cyborg was the Invicta FC featherweight champ. The last time she defended the belt was January 2016. A full year later in January 2017 Megan Anderson wins the interim belt. Then Cyborg vacates title, moves to UFC, Megan crowned champion. Then Megan Anderson eventually moves up to the UFC without ever defending and the title is vacated. So there has not been an official Invicta FC featherweight title bout for over 2 ½ years (if you don't include Megan's interim bout). Do these vacancies hurt the promotion or is it all about giving those fighters experience and building them up to the championship level?
"Yes and no.  It's a good thing because I feel like they give girls the title shot when they feel that they are ready.  'Ok, they are probably ready to go to the UFC, let's give them this title shot.' Like the strawweight champ Virna Jandiroba, she is probably going to have a few title defenses first which is great for her, she's going to get more experience, but I feel like whenever they give someone a title shot, they feel like they are ready to move on.  They are ready to move up to the UFC.  It's Shannon's really selfless way of giving these fighters kind of a boost up. 'Here's one.'  I mean, it's kind of bad for the division because you are constantly getting new champions but overall I think it is good for the athletes."
Looking at the rest of the Invicta FC 32 fight card, are there any fighters in any of the other divisions that you are looking forward to competing that night? Any names? Just to name a few you've got Mizuki, Ashley Cummings, Kaitlin Young, Erin Blanchfield, Kay Hansen.
"I'm excited for all the fights and I am a biased on this because she lives like 15 minutes from me, but Kaitlin Young.  I've been friends with her for a long time.  We've been buddies.  We've fought in Muay Thai before.  I'm so excited to see her back in MMA and I'm so excited that we are going to be fighting on the same card together.  We are in the same division so you never know.  Maybe we'll end up fighting each other one day.  I think the fight between her and Zarah Dos Santos is going to be a really good one."
What is the current state of women's mixed martial arts.  As you just said, Kaitlin Young, she was the matchmaker for Invicta, now returning to compete in MMA again.  Is there anything you see that maybe drew her back, what is about it about the sport that is making female bouts so interesting?
"I think part of what drew her back was that she just missed it.  She went out kind of a sour note, on a losing streak.  She went back in and did Muay Thai.  Then she said, 'hey look at the depth now." I think when she started fighting you pretty much had to take whatever fight was offered to you because you never knew when another one was going to come around.  Now she's able to fight women with similar records, similar experience, similar size.  I think that is what brought her back."
How does this title fight with Felicia Spencer play out?
I think it will be a really exciting fight. I think we both like to stand and trade and we both have pretty good kickboxing.  I think mine is a little sharper, a little more technical.  I'm a little cleaner.  I just know that I'm going to win, whether I get a stoppage or a decision, hopefully it won't go to a decision, but I see my hand getting raised at the end of the day.
Lastly, any sponsors, teammates, fighters, coaches, you want to thank or social media sites to plug?
I'm on Twitter, Instagram and Facebook at @PamBamSorenson.  I have to thank all of my coaches and teammates over at The Cellar Gym.
All my sponsors:
Bourbon and Bows Salon
Musky Frenzy Lures
Fighter Alias
Minnesota Motorsports
Bio CBD Plus
Defila Sport
Top Game Management
Locken fitness
Forthright Fitness
Invicta FC 32 Fight Card:
Featherweight Title: Felicia Spencer (5-0) vs. Pam Sorenson (7-2)
Strawweight: MIZUKI (12-5) vs. Viviane Pereira (13-2)
Atomweight: Ashley Cummins (6-4) vs. Jessica Delboni (7-0)
Featherweight: Kaitlin Young (8-9-1) vs. Zarah Fairn Dos Santos (6-2)
Bantamweight: Alexa Conners (5-2) vs. Julia Avila (5-1)
Flyweight: Erin Blanchfield (2-0) vs. Kay Hansen (3-1)
Flyweight: Liz Tracy (5-2) vs. Stephanie Geltmacher (3-0)
Strawweight: Isis Verbeek (0-0) vs. Kathryn Paprocki (1-0)
Bantamweight: Chelsea Chandler (0-1) vs. Mitzi Merry (2-0)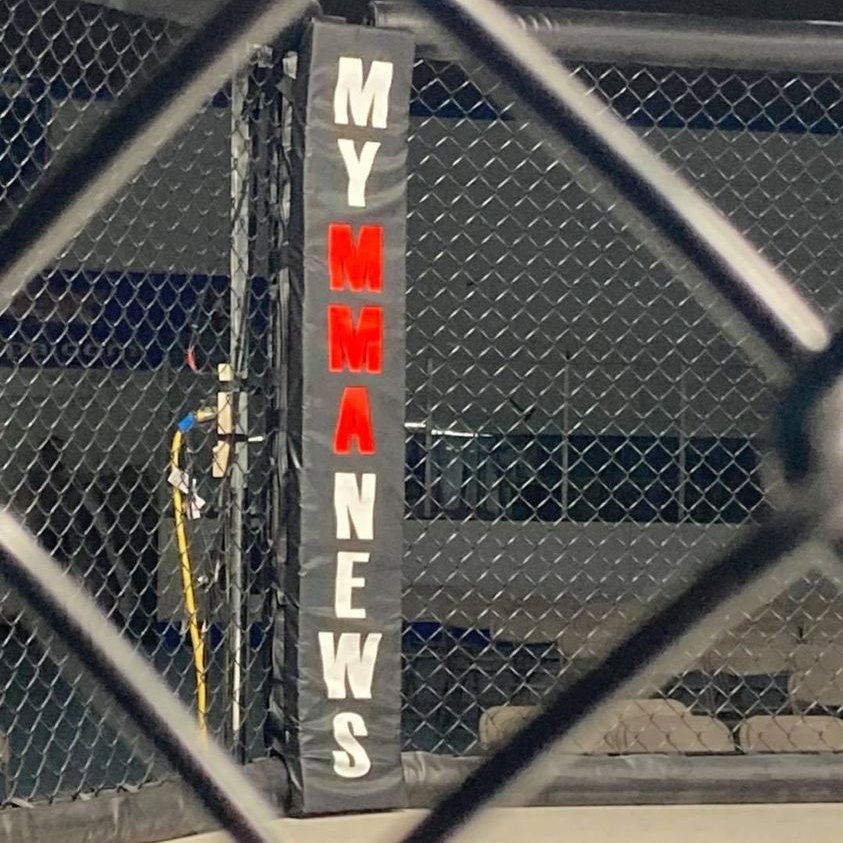 MyMMANews.com – We cover everything from MMA, BJJ, Bare Knuckle, Wrestling, Boxing, Kickboxing, and Judo
News, Opinions, Videos, Radio Shows, Photos and more.