PFL 3 Weigh-in Results, Welterweight and Middleweight Fighters Ready for Their First Regular Season Fight in the Nation's Capital
All 24 Fighters, Including Jake Shields, Ray Cooper III, Abubakar Nurmagomedov and Pavlo Kusch Make Weight Ahead of PFL 3 Thursday Fight Night
Just hours ago, 24 fighters stepped on the scales in the nation's capital in advance of their first regular season fight of the 2018 PFL season. All 24 fighters on the PFL 3 card made weight and were cleared to fight in the July 5 event at the Charles E. Smith Center at The George Washington University.
The 12-bout card will feature the highly-anticipated fight between Jake Shields, welterweight star and former UFC fighter, and Ray Cooper III, who boasts a 100% finish rate with eight KOs and five submissions. The card also features Abubakar Nurmagomedov, a Russian native and cousin of current UFC lightweight champion Khabib Nurmagomedov, who will also step into the cage with fellow welterweight Pavlo Kusch from Ukraine.
"The intensity our fighters brought to the weigh-ins today have me confident that tomorrow's fights will match the excitement and continue the momentum from PFL 1 and PFL 2," said Carlos Silva, League President of PFL. "We are honored to be here in the Washington DC for the 4th of July, and we intend to keep the fireworks going at PFL 3 tomorrow night at The George Washington University."
The 24 middleweight and welterweight PFL fighters are all in the running to earn a place in PFL's debut season "win-or-go-home" playoffs and the December 31 championship event where $10 million will be awarded—the largest prize pool in MMA history. Each champion in PFL's six weight classes will go home with the title and $1 million.
On Wednesday, PFL announced the final card for PFL3:
Jake Shields (32-9-1) 170.4 lbs. vs. Ray Cooper (14-3) 170.6 lbs.
Abubakar Nurmagomedov (14-1) 171.0 lbs. vs. Pavlo Kusch (22-5) 169.4 lbs.
Rick Story (19-9) 170.6 lbs. vs. Yuri Villefort (11-5) 170.6 lbs.
Shamil Gamzatov (11-0) 185.6 lbs. vs. Eddie Gordon (8-4) 186.0 lbs.
John Howard (25-13) 185.6 lbs. vs. Gasan Umalatov (17-4-2) 185.8 lbs.
Herman Terrado (15-3-1) 169.2 lbs. vs. Magomed Kerimov (18-5) 170.8 lbs.
Joao Zeferino (21-9) 170.8 lbs. vs. Paul Bradley (23-8) 171.0 lbs.
Bruno Santos (16-2) 185.8 lbs. vs. Sadibou Sy (16-2) 185.6 lbs.
Louis Taylor (14-4) 186.0 lbs. vs. Anderson Goncalves (11-1) 185.4 lbs.
Rex Harris (10-3) 185.8 lbs. vs. Andre Lobato (24-7) 185.2 lbs.
Danillo Villefort (15-5) 183.8 lbs. vs. Abus Magomedov (18-3) 185.6 lbs.
Bojan Velickovic (15-6-1) 170.2 lbs. vs. Jonatan Westin (10-2) 170.6 lbs.
U.S.-based and international fans can watch all PFL regular season, playoff, and championship fights—over 66 hours of live action—for free. In the United States, all of the PFL regular season events air live on Thursday in primetime exclusively on NBCSN, and stream live on NBCSports.com, the NBC Sports app, and www.pflmma.com. Outside the U.S., Facebook will stream up to six hours of free, live coverage for each event. In the U.S., fans can watch the first three hours of coverage of each event on Facebook.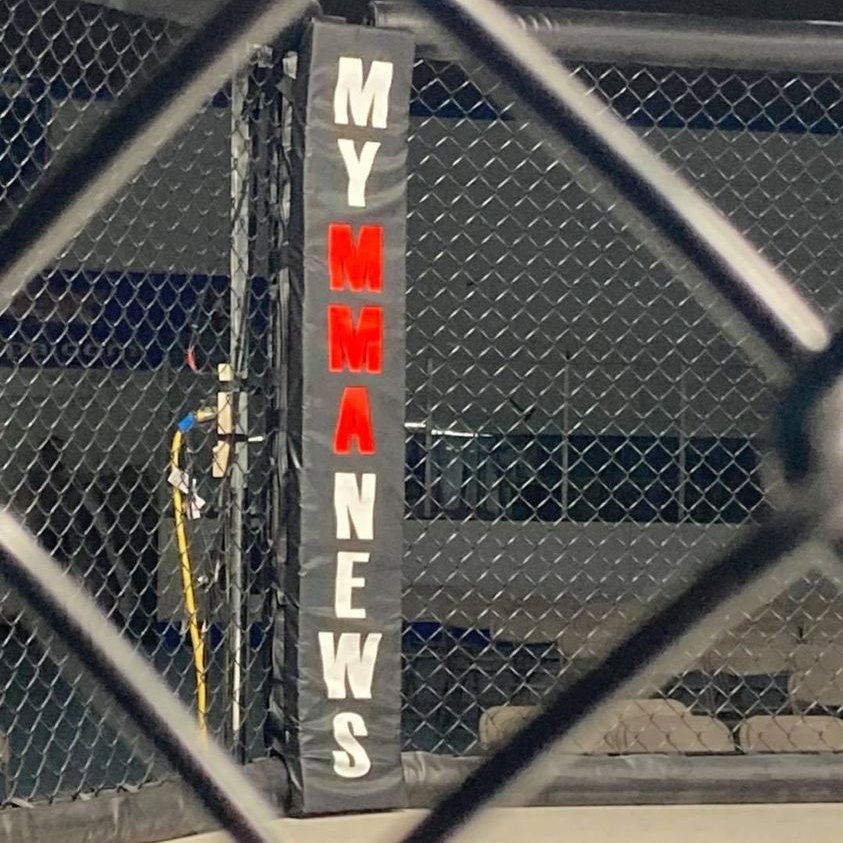 MyMMANews.com – We cover everything from MMA, BJJ, Bare Knuckle, Wrestling, Boxing, Kickboxing, and Judo
News, Opinions, Videos, Radio Shows, Photos and more.