Photos, Videos & Complete Recap of "Bellator 141: Guillard vs. Girtz"
BRANDON GIRTZ UPSETS MELVIN GUILLARD IN MAIN EVENT OF 'BELLATOR 141: GUILLARD VS. GIRTZ' ON SPIKE

PATRICKY 'PITBULL' FREIRE PUTS BEEF WITH SAAD AWAD TO REST, WINNING UNANIMOUS DECISION
Find additional photos and scorecards here / Video highlights below
TEMECULA, Calif. (August 28, 2015) – In what is undoubtedly the biggest win of his mixed martial arts career, Brandon "Cold Roll" Girtz (13-4) defeated Melvin "The Young Assassin" Guillard (32-15-2) at "Bellator 141: Guillard vs. Girtz" via split decision (29-27, 28-29, 29-27).
The beautiful Pechanga Resort and Casino in Temecula, Calif., housed the Spike-televised event, that will surely be remembered for multiple back-and-forth battles that culminated in Girtz out-pointing and out-slamming Guillard, a veteran on over 50 documented professional bouts.
It was the wrestling pedigree of the Minnesota native that made the difference, as Guillard was unable to get off his back for a good portion of the first and second frames. After being told in his corner that he was clearly down two rounds, Guillard began to open up, but his effort proved to be too little, too late.
"Pitbull" Ends Feud With Awad, Taking Unanimous Decision
Lightweight champion Will Brooks beware – there is a dangerous "Pitbull" that is barking for your belt.
Patricky "Pitbull" Freire (14-6) dominated Saad Awad (18-7) for a hard fought unanimous decision victory, with scores of (30-27, 30-27, 30-27).
The bad blood generated by a Twitter war and viral video between the two co-main eventers set the stage for an action packed 155-pound battle. An evenly fought first round saw both competitors trading various leg kicks which culminated in an action packed second stanza that saw "Pitbull" take down Awad to score valuable points with the judges.
Despite a partisan crowd for the Rancho Cucamonga, Calif., native, "Pitbull" landed powerful body blows to dominate the third round and secure the shutout win. Following the bout, the Brazilian made it clear he wants a title shot at Brooks.
After 5-Year Hiatus, Wren Outpoints Burns

Justin Wren (11-2) returned to the sport of mixed martial arts following a five-year absence, defeating six-fight Bellator MMA veteran Josh "The Hammer" Burns (8-9) via unanimous decision (30-27, 30-26, 30-26).
"The Big Pygmy" didn't seem to miss a beat despite his time spent in the Congo, landing solid knees to the head of Burns that would have finished many heavyweights. Wren made it clear that he is here in Bellator MMA to stay and he has more to fight for than he ever has in his nine-year career.
For more on Wren's humanitarian efforts, refer to CNN's piece on the "The Big Pygmy here.

Coenen Armbars Blencowe
After a last minute knee injury to Lorenzo Hood forced the cancellation of his bout against Raphael Butler, the women's featherweight match between Marloes "Rumina" Coenen (23-6) and Arlene "Angerfist" Blencowe (6-5) was promoted to the televised portion of the card.
A large portion of the opening round was spent on the mat, with both women jockeying for a dominant position. Following a minute intermission, Coenen did what she has now done 17 times in her career, finished her foe via submission. The ending came at 3:23 of round two, with Coenen ending the bout with a deep armbar.
Coenen has now won two-straight fights since dropping a contest to "Cyborg" Justino in 2013.
Preliminary Card:
In the final post-lim of August 28's festivities, Johnny Cisneros (9-4) defeated Gabriel Miglioli (9-8) via unanimous decision (30-27, 29-28, 29-28).
Luc Bondole (5-1-2) handed Ray Sloan (8-1) the first loss of his career, earning the unanimous decision with (29-28, 30-27, 30-27) scorecards from the California State Athletic Commission appointed judges.
Adrienna Jenkins (19-6) stopped Lissette Neri (6-3) with a technical knockout after Neri failed to intelligently defend herself at 2:38 of round one.
"Curtious" Curtis Millender (8-2) brought a two-fight losing streak to a halt with a (30-27, 30-27, 30-27) unanimous win over Steven Ciaccio (4-4).
The most explosive finish of "Bellator 141: Guillard vs. Girtz" on Friday came via A.J. Mckee,(2-0) who stopped James Barnes (4-1) via vicious knockout at 1:42 of the opening frame.
Ilima-Lei Macfarlane (2-0) impressed in her Bellator MMA debut, edging out Maria Rios (2-3) via split decision (29-28) (28-29) (29-28). The Hawaiian showcased her ability to take the fight to her opponent on the feet, as well as fending off multiple submission attempts from Rios on the mat.
After 15 tightly contested minutes, Brent Primus (6-0) remained undefeated, squeaking out a split decision (29-28, 29-27, 29-28) win over Derek "The Barbaric" Anderson (12-2).
In the opening bout of "Bellator 141: Guillard vs. Girtz," A.J. "The Mercenary" Matthews (8-3) defeated Emiliano Sordi (13-5) after the Argentinian failed to answer the bell following round one.
Bellator 141 Main Card Video Highlights:
Complete Highlights Package: https://www.hightail.com/download/bXBaR0lTd0lRR2R1a3NUQw
Guillard vs. Girtz
Guillard goes down early in Round 1
No Description
Girtz gets the split decision
No Description
Girtz says he was an "idiot" to turn around during Guillard comeback
No Description
"Pitbull" vs. Awad
Slo-motion recap of the best moments
No Description
"Pitbull" gets the win
No Description
Wren vs. Burns
Replay and review of Wren's flurish — plus a point
No Description
Wren gets the victory decision
No Description
Coenen vs. Blencowe
Coenen finishes the fight with the submission move
No Description
Slo-motion replay
No Description
Coenen happy in post-fight interview
No Description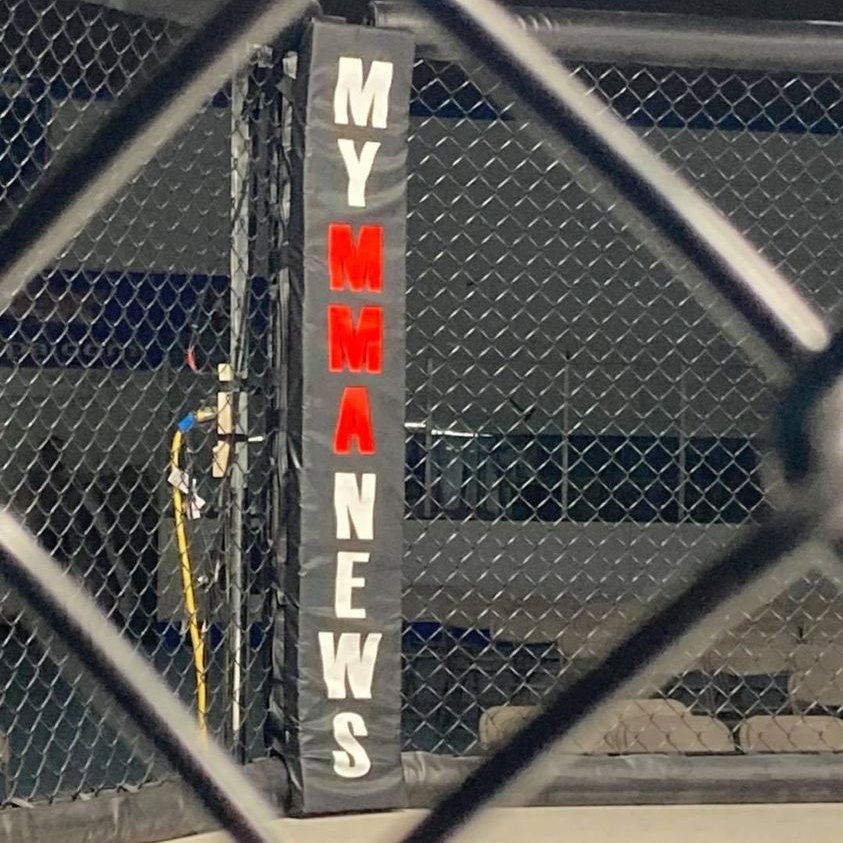 MyMMANews.com – We cover everything from MMA, BJJ, Bare Knuckle, Wrestling, Boxing, Kickboxing, and Judo
News, Opinions, Videos, Radio Shows, Photos and more.