Professional Fighters League announces format/roster/schedule
PROFESSIONAL FIGHTERS LEAGUE LAUNCHES WITH INNOVATIVE MMA FORMAT, WORLD CLASS FIGHTERS, AND SEASON LONG 2018 SCHEDULE
Season starts June 7th on NBCSN and Facebook Watch Live from Hulu Theater at Madison Square Garden and Concludes with an Unprecedented $10M Post-Season Prize Pool on New Year's Eve
The Professional Fighters League (PFL) announced today its true sport format, which will feature individual fighters competing in regular-season match-ups, win-and-advance playoffs, and season ending championship fights. The PFL also unveiled its formidable roster of 72 fighters from 13 countries and the league's official 11 event, 126 fight schedule. The first PFL regular season event will be held on June 7 at Madison Square Garden in New York City.
"PFL is the new league for the new era of MMA, the fastest-growing sport in the world," said Peter Murray, CEO of PFL. "We are confident that our innovative win-and-advance format will excite MMA fans and draw new fans to the sport. We are honored to provide these incredibly skilled athletes the opportunity to compete on a major global stage. Fans will be able to follow their favorite fighters on their season-long journey fighting for the championship crown and their share of the $10 million prize pool."
The 2018 PFL season will feature 126 fights in seven regular-season events, a bracket-style "win or go home" playoff, and a $10 million post-season prize pool—the largest tournament prize pool in the history of MMA. The season will begin with 12 athletes in each of six different weight-classes. Eight fighters from each class will earn their way into the playoff round, and one fighter in each division will earn the title of champion.
All competitors will have to win two fights in one evening during the playoff round to advance to the championship event. Six fighters will take home a 2018 PFL championship belt and a $1 million purse.
PFL's highly-anticipated global roster includes some of the most sought-after fighters in the sport, including a great number of current champions. The 2018 roster is made up of great American fighters in addition to a line-up of the best international fighters.
"The most talented fighters from around the world will proudly fight under the PFL banner," said Carlos Silva, League President. "In our format, every single punch and every single round matters, as fighters compete for a shot at the PFL championship. We can't wait to see all the action in the regular season, which stars emerge post-season in October, and who will share in the biggest MMA prize pool ever on New Year's Eve."
All of the PFL regular season will air live on Thursday in primetime, as the PFL ushers in "MMA Night in America" on NBC Sports Network. "We are looking forward to the start of the first ever 2018 PFL season on NBCSN," said Jon Miller, President of NBC Sports. "MMA fans now have regularly scheduled exciting live fights on Thursday nights throughout the summer. The PFL win and advance true sport format will be game-changing for MMA."
Domestic and international fans will be able to watch all PFL regular season, playoff, and championship fights—over 66 hours of live action—for free, including the biggest event of the year, the PFL Championship. In the United States, NBC Sports Group will establish an exclusive live Thursday night PFL fight franchise, presenting seven regular-season live events in prime time exclusively on NBCSN from the first fight through the end of August. Events televised by NBCSN will also stream on NBCSports.com and the NBC Sports app. All regular season events will have encore telecasts on NBCSN later the same night.
Outside the U.S., Facebook will stream up to six hours of free, live coverage for each event. Facebook will also open each event with a live 30-minute pre-fight show and close with a live 30-minute post-fight show. In the U.S., fans can watch the first three hours of coverage of each event on Facebook prior to NBCSN's presentation of the main bouts.
The 2018 PFL season kicks off June 7th at Madison Square Garden. PFL1-7 events of the regular season, playoff events and the championship event are scheduled as follows:
Thursday, June 21:  Chicago Theater, Chicago, IL
Thursday, July 5: GWU Smith Center, Washington, D.C.
Thursday, July 19: Nassau Coliseum, Long Island, NY
Thursday, August 2: Nassau Coliseum, Long Island, NY
Thursday, August 16: Ocean Resort Casino, Atlantic City, NJ
Thursday, August 30: Ocean Resort Casino, Atlantic City, NJ
Friday, October 5: Playoff Event (Venue and City TBA)
Saturday, October 13: Playoff Event (Venue and City TBA)
Saturday, October 20: Playoff Event (Venue and City TBA)
Monday, December 31: Championship Event (Venue and City TBA)
Tickets for the June 7th PFL1 regular season event at Madison Square Garden in New York go on sale Wednesday, April 18th, at www.PFLmma.com.
PFL's 2018 fighter roster is set forth below:
Featherweight (145 lbs)
Alexandre Almeida
Bekbulat Magomedov
Max Coga
Nazareno Malegarie
Lee Coville
Lance Palmer
Marcos Galvão
Steven Siler
Andre Harrison
Juma Tuerxun
Magomed Idrisov
Timur Valiev
Lightweight (155 lbs)
Will Brooks
Rashid Magomedov
Luiz Firmino
Ramsey Nijem
Brian Foster
Natan Schulte
Jason High
Thiago Tavares
Yuki Kawana
Chris Wade
Islam Mamedov
Robert Watley
Welterweight (170 lbs)
Paul Bradley
Herman Terrado
Ray Cooper
Bojan Velickovic
Pavlo Kusch
Yuri Villefort
Abubakar Nurmagomedov
Jonatan Westin
Jake Shields
Magomed Magomedkerimov
Rick Story
João Zeferino
Middleweight (185 lbs)
Shamil Gamzatov
Abus Magomedov
Anderson Goncalves
Bruno Santos
Eddie Gordon
Sadibou Sy
Rex Harris
Louis Taylor
John Howard
Gasan Umalatov
Andre Lobato
Danillo Villefort
Light Heavyweight (205 lbs)
Jamie Abdallah
Vinny Magalhaes
Bazigit Ataev
Ronny Markes
Jason Butcher
Sean O'Connell
Rakim Cleveland
Smealinho Rama
Maxim Grishin
Dan Spohn
Brandon Halsey
Rashid Yusupov
Heavyweight (265 lbs)
Caio Alencar
Valdrin Istrefi
Francimar Barroso
Shawn Jordan
Josh Copeland
Mike Kyle
Daniel Gallemore
Jack May
Denis Goltsov
Jared Rosholt
Jake Heun
Nick Rossborough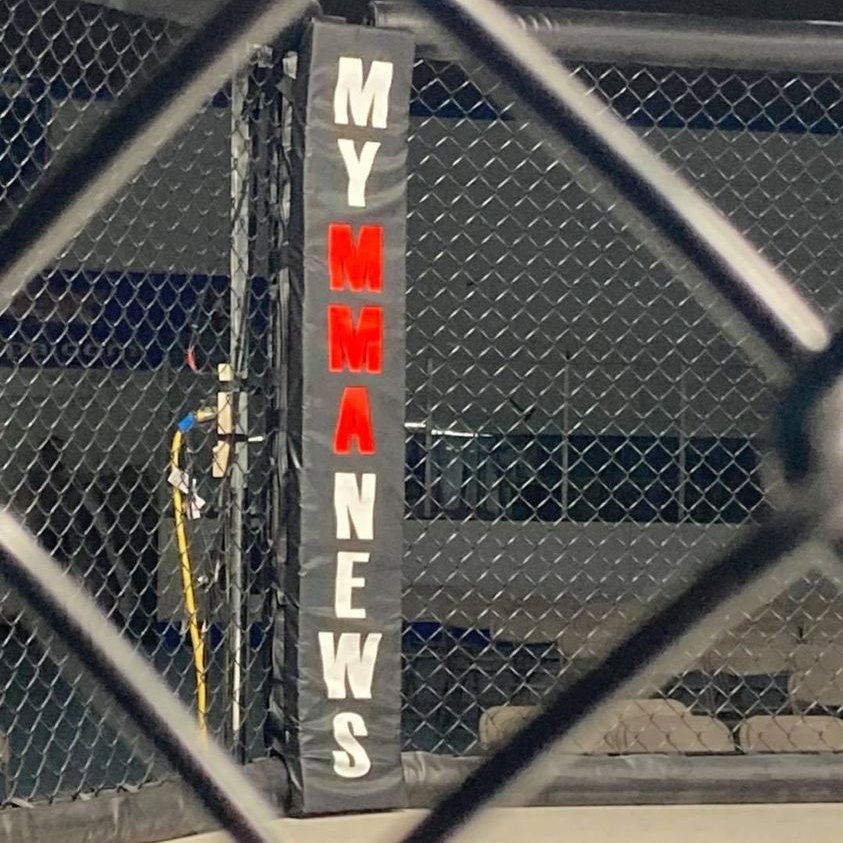 MyMMANews.com – We cover everything from MMA, BJJ, Bare Knuckle, Wrestling, Boxing, Kickboxing, and Judo
News, Opinions, Videos, Radio Shows, Photos and more.