Real Money Online Poker: Unveiling the Digital Deal
Online Poker Real Money: a New Era of Digital Gaming
Online poker real money has ushered in a new era of digital gaming, revolutionising traditional card games and bringing them into the digital realm. This development has not only democratised access to one of the world's most popular card games, poker, but also added an exciting dimension of real monetary stakes.
Sites to play poker for real money: here.
The online poker market, part of the larger online gambling industry, has seen a surge in growth in recent years, becoming a multi-billion-dollar industry.
Understanding Real Money Poker
Online poker for real money involves players from across the world logging into a poker platform, joining a table, and betting real money against others. The games are typically hosted by poker websites, which act as intermediaries, taking a small commission (known as a rake) from each pot. Games can range from small-stake cash games to high-stake tournaments, offering a diverse range of options to suit various profiles.
Real Money Poker Regulations
Online gambling as a whole, is a field subject to diverse legislative frameworks worldwide. These regulations vary significantly from country to country. A comprehensive review of all countries' regulations would be challenging, so instead, let's discuss some common themes and notable examples:
Fully Regulated and Legal
In some countries, online poker for real money is fully legal and regulated. Authorities recognize it as a legitimate form of entertainment and a source of state revenue through taxation.
For instance, in the United Kingdom, the UK Gambling Commission regulates online poker. Operators must acquire a licence from the commission, comply with strict rules, including protecting players, preventing money laundering, and promoting responsible gambling.
Similarly, in several U.S. states like Nevada, New Jersey, Pennsylvania, and Delaware, online poker is legal and regulated. This change has been more recent, following the Department of Justice's 2011 opinion that the Federal Wire Act only applies to sports betting.
Grey Areas
In some countries, online poker resides in a legal grey area. The legislation may not specifically address poker, leaving it up to interpretation whether it's legal or not.
Canada falls into this category. While it is illegal to operate a poker site within Canada (unless it's a government-run site), it is generally not illegal for Canadians to play online poker on offshore sites.
Banned or Restricted
In contrast, some countries have outright bans or strict restrictions on online gambling more generally.
For instance, in China, all forms of gambling, including online poker, are strictly prohibited. Chinese law enforcement conducts regular crackdowns on illegal gambling operations.
Russia also places restrictions on online gambling, with players commonly accessing offshore sites to use.
It's essential for potential players to be aware of the specific laws and regulations in their jurisdiction before participating in online poker. Some countries have advanced protections in place to protect users, ensure game fairness, and prevent criminal activities such as money laundering. In contrast, others may have strict penalties for participation in online poker.
Even in places where online poker is legal, it's crucial to play responsibly and consider the potential risks involved, including financial loss and gambling addiction. Additionally, for operators, it is imperative to obtain the required licences and comply with all regulatory requirements in the jurisdictions they serve.
Who May Play Poker for Real Money?
Playing online poker for real money is open to various profiles, but it's essential to note that certain restrictions and considerations often apply:
| | |
| --- | --- |
| Legal Age | The most fundamental requirement is that players must be of legal age. This age limit varies by country, but it is typically either 18 or 21 years old. It's important to note that platforms usually require proof of age during the registration process. |
| Geographical Location | A person's ability to participate in games for real money can also be dependent on their location, due to different countries' gambling laws. In some jurisdictions, online poker is completely legal; in others, it may be regulated, and in some places, it could be prohibited. |
| Financial Ability | Playing poker for real money, by definition, involves risking monetary resources. Therefore, it's crucial to have the financial capacity to play without risking their financial stability. |
Based on these criteria, here are some broad categories of pokerists.
Types of Real Money Poker Players
Recreational Players. Those who enjoy poker as a hobby can find a convenient and flexible platform in online poker. People can choose low-stakes games or free-to-play tables where they can enjoy the game without risking significant sums of money.
Aspiring Professionals. Playing online provides a training ground for aspiring professional pokerists. They can gain experience by playing against a wide range of opponents, learn new strategies, and perfect their skills.
Professional poker players may leverage online platforms to participate in high-stakes games and tournaments, potentially earning significant income. Online poker also allows them to play multiple tables simultaneously, an opportunity that's typically unavailable in traditional settings.
For those who enjoy the thrill of betting, Holdem or Omaha provides the opportunity to bet real money. However, responsible gambling practices should always be observed to prevent addiction and financial distress.
Summing up
The realm of online poker, particularly when it involves real money, is a vibrant and ever-evolving landscape, appealing to a wide array of players. This digital platform caters to diverse player profiles, from the leisurely hobbyists who relish a friendly game to the dedicated professionals who make their living at the virtual tables.
What makes online poker for real money so enticing for many is the amalgamation of convenience, adaptability, and the genuine opportunity to make a profit. Its accessibility makes it possible for anyone with an internet connection to participate, erasing geographical constraints typical of traditional poker games.
Moreover, it provides the flexibility to cater to different schedules and preferences. Whether you're an early bird or a night owl, there's always a game waiting at the click of a button. People can engage in a quick game during a lunch break, or immerse themselves in marathon gaming sessions over the weekend.
The potential of earning real cash also adds a unique allure to online poker. From small wins at low-stake tables to significant earnings from high-stakes tournaments, the financial prospects can be enticing. Yet, it's essential to remember the risks associated with playing poker for real money. For many players, the thrill of the game is the real draw, and any monetary gains are seen as an added bonus.
All these elements combined make real money poker a compelling choice for many, fostering a global community that spans continents and cultures, all united by their love for the game.
However, like any form of gambling, it is important to approach responsibly. Gambling should never be viewed as a guaranteed way to earn income. Players should set boundaries on how much they are willing to spend, recognize the signs of gambling addiction, and seek help if needed.
Ultimately, whether one is a recreational player or a seasoned professional, the critical thing is to enjoy the game and play responsibly.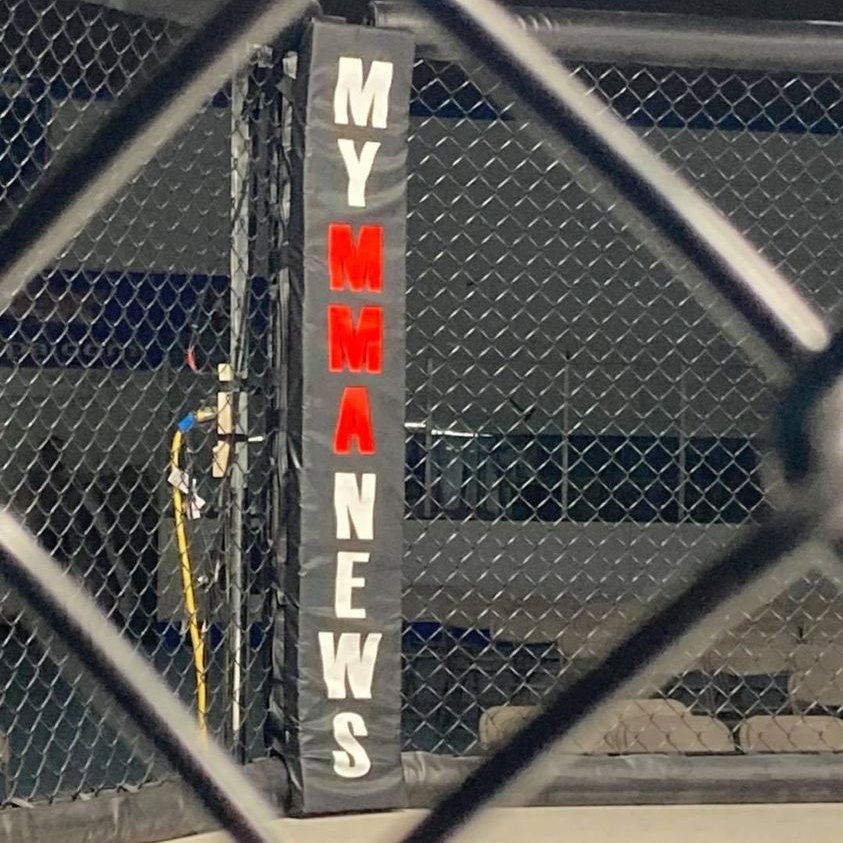 MyMMANews.com – We cover everything from MMA, BJJ, Bare Knuckle, Wrestling, Boxing, Kickboxing, and Judo
News, Opinions, Videos, Radio Shows, Photos and more.