Record participation numbers in 2015 World MMA Championship
Record participation numbers in 2015 World MMA Championship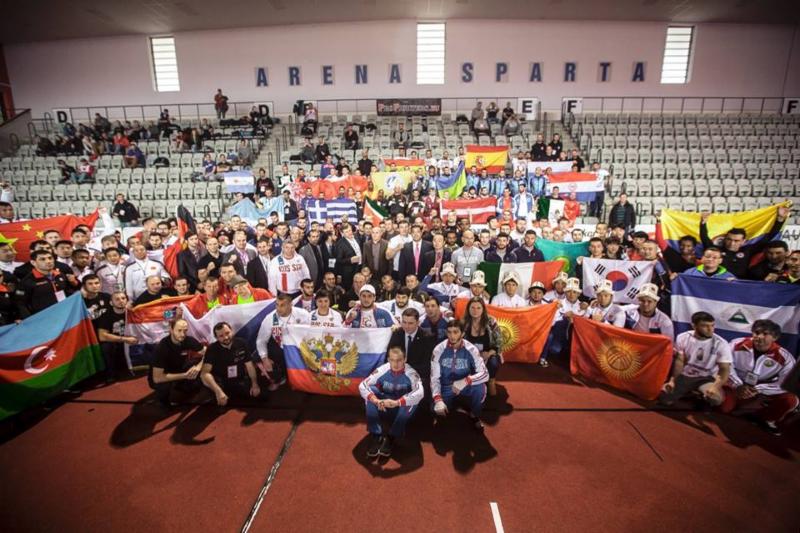 Testimony to WMMAA's rapid growth
MONTE CARLO, Monaco (December 9, 2015)- The rapid growth of the World Mixed Martial Arts Association (WMMAA) in four relatively short years of existence was best demonstrated in last month's 2015 World MMA Championship (WMMAA) in Prague, Czech Republic.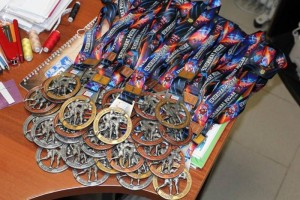 Nearly 200 athletes, representing 49 countries (see list below), participated in the record-setting 2015 World MMA Championship, which was dominated by team champion Russian Federation.  Heavyweight Zaur Gadzhibabaev, who became the first two-time WMMAA champion, gave Azerbaijan the only gold medal not captured by the Russian Federation, which had the individual winners in six of seven weight classes.
"This year's World Championship was the best event we have had so far," WMMAA Director of Communications Mikhail Mazur said. "The highest number of countries, as well as participants, competed this year. WMMAA is still in its infancy but we keep evolving. You can clearly see that with each year. We have added new weight categories and accepted new countries as members of our non-profit organization. This is a difficult job but it's extremely satisfying to see athletes fly in from all over the world to compete against the best amateur fighters who each went through a hard selection process in their home country.
"Prague was a great host and the WMMAA is extremely happy to have held the championship in this beautiful European capital.  A lot more needs to be done next year. We expect more Asian and Pan-Am countries to enter the WMMAA family as our continental presidents put a lot of effort looking for the best National Federations to work as hard and as diligent as our current members do. We are only gearing up. I'm thrilled to see what the next year will bring us and the sports of amateur MMA in general."
Afganistan                  Argentina      Armenia                        Azerbaijan
Belarus                        Brazil             Bulgaria                         China
Chinese Taipei           Columbia      Croatia                           Cuba
Czech Republic          France           FYR of Macedonia       Georgia
Germany                     Greece           Hungary                        India
Iran                              Italy               Kazakhstan                   Republic of Korea
Kyrgyzstan                 Latvia             Mexico                           Moldova
Monaco                       Morocco        Netherlands                 Netherland Antilles
Nicaragua                   Nigeria           Paraguay                      Romania
Russian Federation  Serbia             Singapore                    Slovakia
Spain                            Suriname      Tajikistan                    Turkey
Turkmenistan            Ukraine         United States               Uzbekistan
Venezuela