Renan Barão and Claudia Gadelha talk recent UFC fights
Renan Barão and Claudia Gadelha talk recent UFC fights
Former UFC bantamweight champion Renan Barão and top ranked UFC strawweight competitor Claudia Gadelha taught a two-hour Brazilian Jiu-Jitsu seminar at Claudia Gadelha's MMA & BJJ Academy in Stroudsburg, Pennsylvania, July 17.  MyMMANews.com caught up with the two to discuss their recent UFC fights.
Barão most recently competed in his first UFC featherweight bout against Jeremy Stephens at UFC Fight Night 88 back in May.  Gadelha challenged UFC strawweight champion Joanna Jedrzejczyk for the title less than two weeks ago on July 8.
WATCH BELOW:
Gadelha translates from Portuguese to English for Barão.  Transcript of highlight below:
When asked how she is feeling and if there is any indication of what is next for her inside the UFC octagon, Gadelha said:
"I'm feeling great, you know.  For my I think I did more than I should.  I did 17 weeks of camp for this fight and when I got inside the octagon, I was still feeling pain from fight camp, and I think I did more than I should.  But I learned from that and I'm sure next time I'll do much better."
When asked about his most recent fight at featherweight, dropping a decision to Jeremy Stephens, Barão was asked whether he will stay at 145 pounds or move back to 135 pounds now that T.J. Dillashaw is no longer the champion.
Barão said (as per translation by Gadelha):
"He said that he thought he won that fight.  It was a tough fight, but he won the fight.  He's staying in that division.  He's not moving down anymore.  And he's looking for some other challenges in that division."
When asked about suffering back-to-back losses for the first time in his career and what he would do to ensure he does not drop a third fight:
Barão said (as per translation by Gadelha):
"He said he will be back stronger now and he's not gonna let it affect his life.  This happens with every fighter.  He's gonna make sure next time he is gonna do better."
When asked about the apology that Joanna offered after their second title fight, and why she did not accept the apology or if things have changed since the fight, Gadelha said:
"I don't know what was going on in her head when she did the things she did on the Ultimate Fighter.  Maybe she was only trying to sell the fight or things like that, but you know, come on, you can't be disrespectful the way she was.  She disrespected not only me, but my coaches, people that I love so much, people that are with me for over 15 years, and I can't accept her apologizing for that.  If she had done something different you know, maybe disrespect me, it would be ok but the way she did it was very disrespectful.  Kids that were watching her, they don't wanna be like her, and I'm sure their families, their moms and their dads don't want to see their kids be a bitch like she was on the Ultimate Fighter, you know so, I respect her as a fighter.  We just did the best fight of the night, the night of the Ultimate Fighter I knew that was going to be one of the best fights.  A lot of people said it was the best fight of the weekend so I'm very happy about that because I put all of my heart and energy inside of that cage, and not only inside the cage, but in fight camp I did so much, I worked so hard to get in there and finally get it done."
Lastly, Gadelha was asked what her plans are for the gym in Stroudsburg, Pennsylvania:
"I want to see this gym growing so I will be here putting all my energy into this.  Same thing that I did in the Ultimate Fighter.  I will be here, seeing people learning, seeing them growing up as fighters, students and fighters.  I will be here for a couple of months and then I will go back to Brazil, and I will see what's next."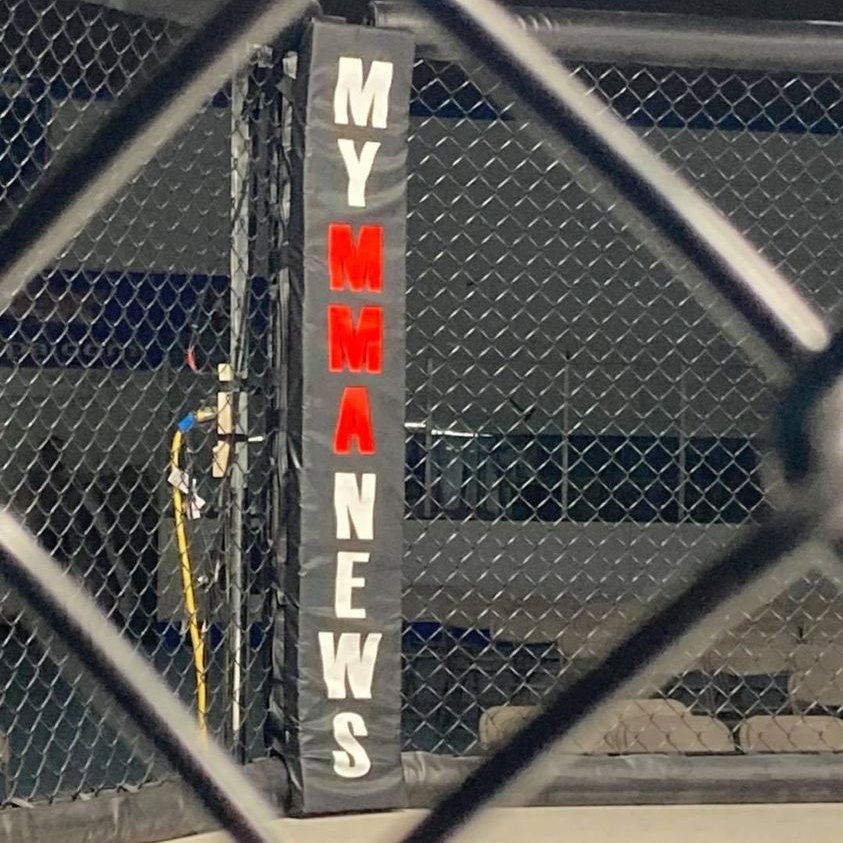 MyMMANews.com – We cover everything from MMA, BJJ, Bare Knuckle, Wrestling, Boxing, Kickboxing, and Judo
News, Opinions, Videos, Radio Shows, Photos and more.