ROAD FC 050 official weigh in results: Featherweight title match Choi Mu-Gyeom vs Lee Jeong-Yeong confirmed
ROAD Fighting Championship announced the official results for ROAD FC 050 which will take place on November 3, 2018 in Daejeon, South Korea. A live broadcast US on DAZN will kick off the new partnership.
Featherweight Champion Choi Mu-Gyeom will defend his title for the fourth time against Lee Yeong-Jeong.
Choi stated:
"I hope to make history with my fourth title defense in ROAD FC. Because I will retire afterwards, I am committed to this fight and I will win by impressively outboxing him.
Lee stated:
"I've prepared as if I'm already the champion. Tomorrow I'm going to make the record of being the youngest ROAD FC champion."
The Co-Main Event is an Openweight Match between PRIDE veterans Choi Mu-Bae and Fujita Kazuyuki.
Choi stated:
"We were in PRIDE, but even though I'm older now, I will try to show you something. I'm honored to fight with the legendary Fujita. He challenged me to a drinking contest, but since we can't drink now, I suggest all-you-can-eat steak, and Coke."
Fujita stated:
"As you can see, we're pretty old. We might fall down a lot in the cage tomorrow. But we'll keep fighting, right Choi?"
New Wave MMA ROAD FC is the stage where legends shine, rookies thrill, and epic battles are waged that determine the future of MMA. From the pageantry of the grand entrance to the final crunch of the KO, ROAD FC showcases the very best of Mixed Martial Arts sports and entertainment. As we say in Korea, "Fighting!"
Event: ROAD Fighting Championship 050
Date: November 3, 2018
Venue: Chungmu Gymnasium
City: Daejeon, South Korea
Live broadcast partners:
Korea: SPOTV
US: DAZN
Global: YouTube/RoadFC
XIAOMI ROAD FC 050 Official Weigh-In Results
6th -65.5kg FEATHERWEIGHT CHAMPIONSHIP
CHOI MU-GYEOM VS LEE JEONG-YEONG
CHOI MU-GYEOM : 65.9 (PASS)
LEE JEONG-YEONG : 65.7 (PASS)
5th OPENWEIGHT BOUT
CHOI MU-BAE VS FUJITA KAZUYUKI
CHOI MU-BAE : 110.3 (PASS)
FUJITA KAZUYUKI : 117.6 (PASS)
4th -70kg LIGHTWEIGHT BOUT
HONG YOUNG-KI VS NAKAMURA KOJI
HONG YOUNG-KI : 70.3 (PASS)
NAKAMURA KOJI : 70.3 (PASS)
3rd -61.5kg BANTAMWEIGHT BOUT
HAN YI-MOON VS YOO JAE-NAM
HAN YI-MOON : 61.9 (PASS)
YOO JAE-NAM : 61.9 (PASS)
2nd -50kg CATCHWEIGHT BOUT
SHIM YU-RI VS LIM SO-HEE
SHIM YU-RI : 50.1 (PASS)
LIM SO-HEE : 50.4 (PASS)
1st OPENWEIGHT BOUT
SHIM GUN-OH VS HEO JAE-HYEOK
SHIM GUN-OH : 140.9 (PASS)
HEO JAE-HYEOK : 132.5 (PASS)
YOUNG GUNS 40 Official Weigh-In Results
6th -84kg MIDDLEWEIGHT BOUT
PARK JUNG-KYO VS LIM DONG-HWAN
PARK JUNG-KYO : 84.2 (PASS)
LIM DONG-HWAN : 84.2 (PASS)
5th -57kg FLYWEIGHT BOUT
KIM TAE-GYUN VS ITO YUKI
KIM TAE-GYUN : 59.3 (FAIL) 2.3kg over, deduct 10 points per round
ITO YUKI : 57.2 (PASS)
4th -65.5kg FEATHERWEIGHT BOUT
KIM YONG-GEUN VS PARK CHAN-SOO
KIM YONG-GEUN : 65.5 (PASS)
PARK CHAN-SOO : 65.9 (PASS)
3rd -61.5kg BANTAMWEIGHT BOUT
HWANG CHANG-HWAN VS KIM SUNG-JAE
HWANG CHANG-HWAN : 61.2 (PASS)
KIM SUNG-JAE : 61.8 (PASS)
2nd -57kg FLYWEIGHT BOUT
GO GI-WON VS KIM YOUNG-HAN
GO GI-WON : 57.4 (PASS)
KIM YOUNG-HAN : 57.4 (PASS)
1st -57kg FLYWEIGHT BOUT
KIM WOO-JAE VS JEONG WON-HEE
KIM WOO-JAE : 57.5 (PASS)
JEONG WON-HEE : 57.0 (PASS)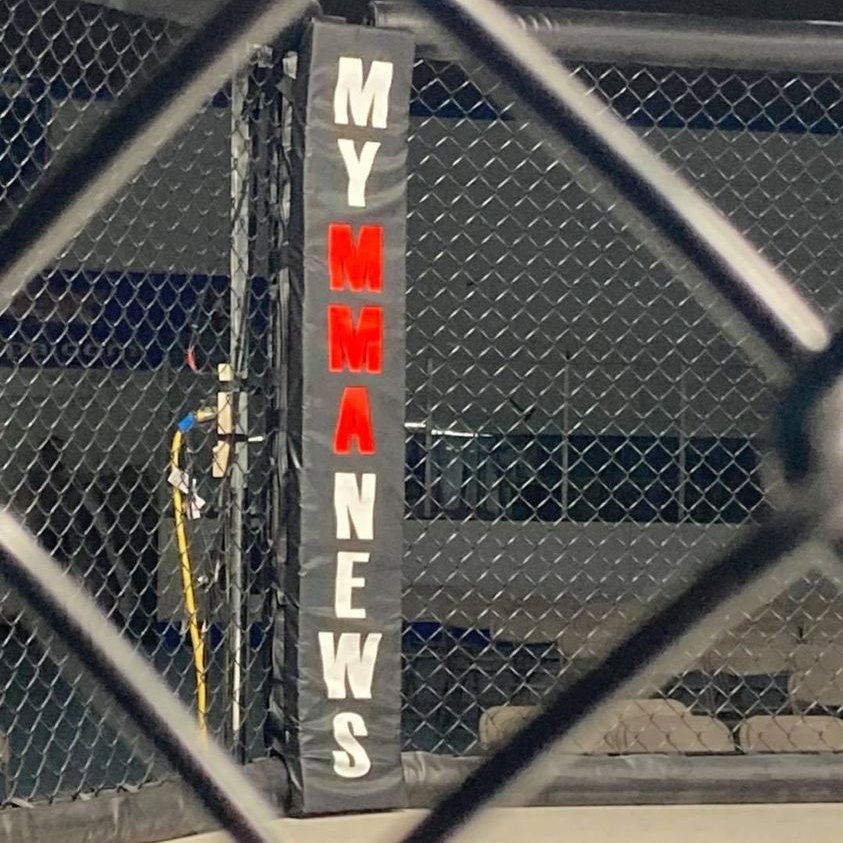 MyMMANews.com – We cover everything from MMA, BJJ, Bare Knuckle, Wrestling, Boxing, Kickboxing, and Judo
News, Opinions, Videos, Radio Shows, Photos and more.