Roufusport: Home of Champions
Mixed martial arts has taken the combat sports world by storm over the last decade or so, breeding new fighters from all across the globe. In every country, in every city, MMA gyms are popping up every day, teaching and training aspiring new gladiators the techniques they need to be successful in the cage.
Not all gyms are created equal, this is a fact. If we look at today's top contenders and champions in just about every major fight league, they all come from a small handful of gyms that are owned and managed by past champions in combat sports that have evolved their skill sets into teaching others thus becoming the industry's top coaches. IT is said that a student can only be as good as the instruction they receive from their coach and this rings true in MMA as much as any other sport.
There is one gym, based out in Milwaukee, Wisconsin, that stands out among all others when it comes to producing some of MMAs greatest champions and future rising contenders that are hungry for the title. With fighters in just about every major MMA league, including; Current King of the Cage and RFA champions; Chico 'The King' Camus and Jordan Griffin, Current VFC middleweight Champion; Michael "Biggie" Rhodes and top contenders; Raufeon Stots in the VFC and Emmanuel 'El Matador' Sanchez, soon to be Bellator featherweight champion.
Duke Roufus, owner of Roufusport MMA academy, and kitted out with McBryde MMA Mats is one of the most highly respected striking coaches in the mixed martial arts game today. Duke himself comes from a family of martial artists. His father brought up Duke and his brother gym to be competitive martial artists and Duke later pursued a competitive career in the nineties that led to him gaining championship titles in the W.K.A. North American Super Heavyweight Championship, W.A.K.O. World Super Heavyweight Championship, W.K.B.A. World Super Heavyweight Championship and the K.I.C.K. World Super Heavyweight Championship during the 1990's. Roufus won the IKF International Kickboxing Federation Pro Muay Thai Rules World Super Heavyweight Title on December 4, 1998 in Milwaukee Wisconsin, USA over Hiriwa TeRangi of New Zealand by unanimous decision 50-43 on all 3 judges' cards.
After the window to his competitive career closed, Duke focused on training fighters with the skill sets he had learned over a lifetime of practicing the martial arts and kickboxing. He formed the now legendary Roufusport academy and attracted rising young stars of the MMA world to come to his gym for pad sessions and grueling training regimens that produced fantastic results in the cage for any of his students. Duke and Roufusport gained international fame when they began working with a young up and coming fighter that was cast to be on the show of the Ultimate Fighter season 21. The fighter, Anthony 'Showtime' Pettis, later went on to win the show and begin a great career in the UFC that saw him become the UFC lightweight champion. Pettis younger brother, Sergio, also began his tenure in the Roufusport camp and today, both brothers from 'Team Pettis' choose Roufusport as their stomping grounds.
Duke has such a reputation of producing top performing mixed martial artists, that former WWE wrestling super-star, CM Punk, chose the Roufusport academy as his training camp when he began his MMA career. Duke has helped shape him into a complete fighter and his upcoming MMA debut at UFC202, is only a few months away. One of the reasons that Roufusport has been so successful over the last decade, is the fact that Duke realizes that today's fighter is not tied to simply one style of martial art. In the opening years of the sport, many of the athletes were trained in only one style, whether it was jiu-jitsu, karate or Taekwondo, the athlete had a limited skill set that left him exposed in certain areas of a fight. Duke understood this and instead of focusing on one area, instead decided to train his fighters to be all-rounders, fighters with the best stand up striking game, that were also skilled in submissions on the ground.
To accomplish this, Duke partnered with some of the very best instructors in the world of mixed martial arts. To assist him with his striking instruction, Duke brought on board legendary striking coach, Scott Cushman. Coach Cush has worked with the best and biggest in the industry and has helped Dukes student s improve their striking game to a level that cannot be found at any other gym specializing in striking instruction. It comes to finding and partnering with the very best ground game coach, Duke found a jewel in Brazilian Jiu-jitsu genius, the Professor, Daniel "Big Dog" Wanderley. Wanderley is among the most respected jiu-jitsu instructors in the world, with his technique proven inside the UFC's octagon, by himself and his students. The Recife Shark, as he is better known by in the Jiu-Jitsu community, is a black belt under the legend Carlson Gracie and was renowned, along with other innovators such as Eddie Bravo and Marcelo Garcia, for taking jiu-jitsu into the no-gi realm of MMA competition and making it more effective for MMA competition. Many traditional jiu-jitsu instructors denounced the no-gi approach, saying it was damaging the purity of jiu-jitsu and turned their back on these innovators. This did not deter them to begin to create systems that were no longer reliant on the Gi and brought jiu-jitsu as a whole into another realm of efficacy inside the cage. Wanderley is one of these pioneers and Duke trusts him to deliver competition designed and tested techniques to his students that keep them relevant and dangerous on the ground.
Alongside an impressive team of instructors and championship level practitioners, Roufusport also offers top class training facilities for its athletes. It's one thing having the very best in instruction, but if you don't have the facilities to execute the techniques properly, the training will be ineffective and the athletes will suffer. Duke has a gym set up that is simply like no other, he understood that the sports surfaces for his gym needed to be top quality that could stand up to hours of daily abuse from his athletes. He chose McBryde Mats for his gyms surface, knowing that they offer the best mats available on the market today and would do the job of protecting his students, affectionately named; 'The RouTangClan' (After his musical influencers, the Wu-Tang Clan, famous for their affiliation to the martial arts in their music) Training at Roufusport is intense and tough and Duke did not want any injuries coming from poor equipment choices that may set his fighters back in their progress. McBryde Mats provided the matting for the entire campus and the wall-padding as well, giving Duke the assurance he needs to push his athletes to the next level with each and every practice session.
With world-class facilities and world class instructors providing world-class fighters that are destined for greatness, Duke Roufus has to be one of the most influential trainers and gym-owners in the world of not only MMA, but combat sports as well. Recently, Duke has extended his reach to the MMA community by offering them his latest product to build anyone into championship striking status right from their own home. His introduction of the "Duke Roufus striking university' has taken duke and his instructors skill sets online and made them available to anyone with an internet connection. It is this kind of innovation that has kept Roufusport ahead of the pack when it comes to training champions and we are sure it will keep churning out legends of the sport for many years to come.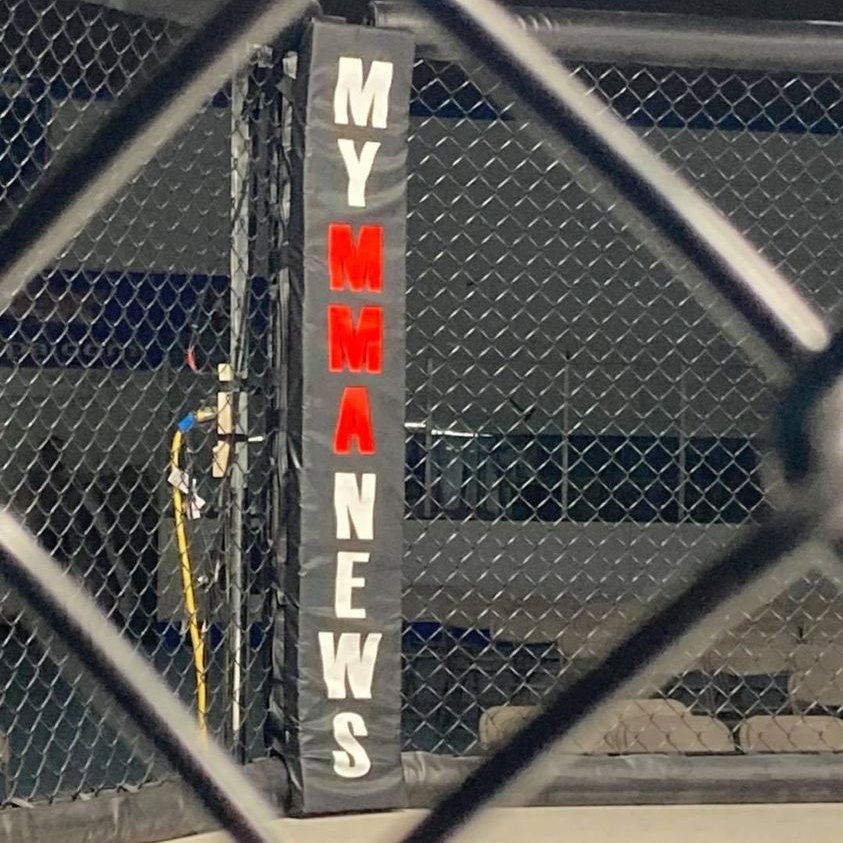 MyMMANews.com – We cover everything from MMA, BJJ, Bare Knuckle, Wrestling, Boxing, Kickboxing, and Judo
News, Opinions, Videos, Radio Shows, Photos and more.