Three World Champions Capture top honors in 2015 Russian MMA Super Cup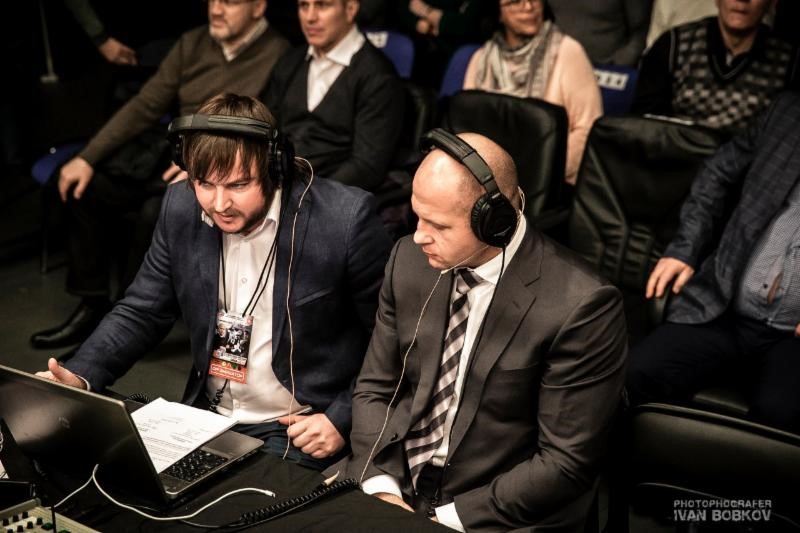 CHELYABINSK, Russia (December 16, 2015) — Fresh off of their winning performances at last month's 2015 World MMA Championships in Prague, a trio of individual winners from championship Team Russia also captured top honors at the recent 2015 Russian Super Cup, sanctioned by the World Mix Martial Arts Association (WMMAA), in Chelyabinsk, Russia.
Bantamweight Bakhachali Bakhachaliev, middleweight Gamzat Khiramagomedov and light heavyweight Magomed Ankalaev were the three World champions who were also victorious at the 2015 Russian MMA Super Cup.
Internationally renowned "Big" John McCarthy served as referee.
Below find a breakdown of official results from each weight class with video links to corresponding matches:
2015 Russian MMA Super Cup
Bantamweights Championship (-61.2 kg, 135 lbs.)
Bakhachali Bakhachaliev WDEC3 Armen Gulyan
Featherweight Championship (-65.8 kg, 145 lbs.)
Nabi Ashurlaev WDEC3 Mansur Vitaev

Lightweight Championship (-70.3 kg, 154 lbs.)
Artur Zainukov WDEC3 Kamil Magomedov

Welterweight Championship (-77.1 kg, 170 lbs.)
Alibeg Rasulov WDEC3 Ramazan Kuramagomedov

Middleweight Championship (-84 kg, 185 lbs.)
Gamzat Khiramagomedov WDEC3 Ramazan Gamzatov

Light Heavyweight Championship (-93 kg, 205 lbs.)
Magomed Ankalaev WTKO1 Nadyr Bulkadarov

Heavyweight Championship (+205 lbs.)
Amirkhan Isagadzhiev WTKO1 Georgy Sakaev

Information
www.facebook.com/World.MMA.Association