Tonya Evinger: Gonna fight for Invicta & kick the s**t out of Aldana again
Tonya Evinger: Gonna fight for Invicta & kick the s**t out of Aldana again
Invicta FC bantamweight champion Tonya Evinger was at the National Combat Sports Conference and Expo at the Shenandoah University in Winchester, Virginia over the weekend where the champ talked about Mick Maynard being announced as the UFC's newest matchmaker, fighting for the organization, and possible rematch with Irene Aldana.
The conference was held in partnership with Revolution Fight Series.
Highlights:
When talk  about Mick Maynard, a fellow Texan, being assigned as new matchmaker for UFC, Evinger replies:
0:30 – "I'm gonna offer him sexual favors for a fight.  Obviously he's a real cute Australian guy with that accent, you know?  And his wife, she's real cute to.  Whatever, whatever it takes."
About negotiations with the UFC:
1:04 – "You know, I don't know what the issue's been.  I don't really care.  I wouldn't say I wouldn't ever want to be in the UFC but I don't want to fight for somebody who doesn't want me to fight for them or isn't excited for me to fight for them, so that's kind of the way I go about it and Invicta treats me good and they've always fought me.  I don't want to go and sit on the sidelines so that's an issue.  As long as I get to fight I don't give a shit who it's for or who it's against, I just want to fight."
Last loss was to Sara McMann.  Is she first girl on your hit list if you get call to UFC?
1:43 – "Uh, no.  I think it should be world champion vs. world champion.  I'm gonna take that belt, and I'm gonna hold them both up, do a stupid dance.  No, I think I should at least get a contender fight.  A top contender of it they can promote champion vs. champion which I think would be awesome.  I don't think UFC has much to offer with the champions right now.  The belt keeps changing hands so many times.  I don't there's anybody they are really putting the effort into promoting as they have in the past.  They are making the same mistakes with these girls as they did with the guys.  They went through B.J. Penn and Chuck Liddell and promoted them.  And then when those guys lost and fell out, then nobody knows who the new champion is and I think that's kind of what happened with Ronda Rousey.  135 right now I think is down and out and nobody is paying attention so this would be a perfect fight to put a little time and effort into promoting and stuff.  I think I have the right personality and it would work out."
Last night was Invicta FC 19, I know you were watching.  A girl you beat, won.  Irene Aldana.  Did she do enough to get a second title shot and will you grant her that shot?
2:50 – "Obviously I just want to fight.  So, as many times as these girls want to get beat up, I'll beat them up.  I don't care who it is.  I'll take both them girls back to back.  I don't care.  I want to fight and as long as anybody is willing to fight me, let's do it.  So, I definitely think we are gonna give her a shot.  She's asking for it, and everybody's been talking about it.  There's nobody else that I guess is qualified, so she's probably it."
3:33 – "Shout out to Invicta.  I'm looking forward to the November card.  Hopefully I'm signed under the UFC or something then.  Get that UFC payday on an Invicta card, that'd be nice.  Eh, whatever.  Anyway, I'm gonna fight for Invicta and I'm gonna kick the shit out of Aldana again."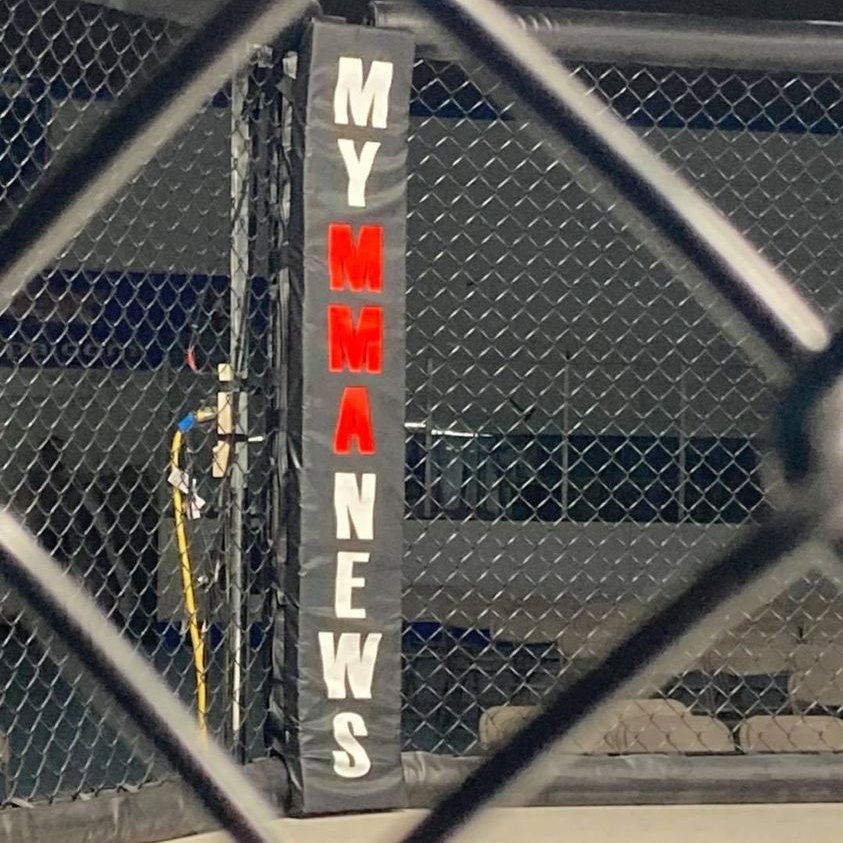 MyMMANews.com – We cover everything from MMA, BJJ, Bare Knuckle, Wrestling, Boxing, Kickboxing, and Judo
News, Opinions, Videos, Radio Shows, Photos and more.